The Death of Home Depot
By Mike Myatt, Chief Strategy Officer, N2growth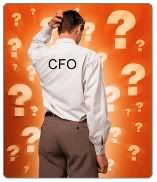 While in flight today I had the opportunity to read an interview in "Fortune" with Home Depot's CFO, Carol Tome. As a prelude to the interview, Home Depot's CEO, Frank Blake proudly stated that he had placed Tome in charge of the company's growth initiatives, at which time I sighed and said a silent prayer for Home Depot as it must surely be on its death bed to place a CFO in charge of growth. While there are certainly exceptions to every rule, placing a CFO in charge of corporate growth is like placing the drug addict in charge of inventory control in the pharmacy…it's just not good business, and it won't work.  
As I delved into the meat of the interview my initial skepticism was confirmed. Tome's "growth" moves seemed to be focused on cost-cutting, head-count reduction, slowing store expansion, etc. To be fair to Ms. Tome, I don't know her, it was an interview, and she did throw out a few catch-phrases like increasing sales per square foot, and improving the customer experience, but disclaimers aside, the interview read like just another CFO in way over her head to me…When will CFOs learn that cost-cutting and workforce reduction are not sustainable business strategies? Anyone can take out the chain-saw, hack away for a few quarters, and look like a hero, but what happens after that? 
The story usually unfolds like this: After all the slash and burn has taken place, which by the way causes a sense of uncertainty across the enterprise, and a corresponding rapid downturn in morale, what the finance savvy CFO has just done in his/her first few acts is disrupt the entire culture, increase cost centers and decrease profit centers, but boy is this operation lean and mean…
All sarcasm aside, the reality is these decisions won't adversely impact the business in the short-run as the near term funnel will not likely be harmed. However when revenue starts to evaporate in forthcoming quarters because customers are not being serviced, new deals are not being added to the pipeline due to sales people leaving the company, and the corporate brand is losing visibility due to reduction in marketing expenditures, things start to get a little tense. You see there is no substitute for operating experience. The most brilliant CFO if void of operating experience will make similar mistakes to those mentioned above when making non-financial, operating or strategy decisions.
At this point in time you may be saying to yourself "this author really doesn't like CFOs." Quite to the contrary…at one point in my career I served as a CFO, and I understand better than most that CFOs play a critical role in the success of any business. In fact, one of my first recommendations to any client is hire the best CFO they can afford. One of my next recommendations is to start mentoring the CFO in the non-financial aspects of business. If your CFO has only operated in a finance silo how can he or she be expected to gain experience across competencies and business units. Consider embedding the CFO in operational roles in marketing, strategy, business development, innovation, branding etc., so that they have the opportunity to understand the essential long-term value created by initiatives that may not have an immediate impact on the balance sheet or P&L.
It is necessary to understand that most CFOs come out of a public accounting background and rarely have training or experience in sales, marketing, advertising, public relations, non-financial strategy and tactics, and usually have little experience in terms market knowledge from a competitive, production or operating perspective. Accountants are typically trained in tax or audit functions, and while fluent in GAAP, they don't typically bring traditional business savvy to the table. They are masters of retroactive analysis as their job is to document and report on historical events.
Let it be noted that I am a strong advocate of sound financial governance and the implementation of reasonable cost containment measures. However not when applied in a vacuum irrespective of the ripple effect across the enterprise. A company can have all the cost containment in the world, but without revenue what does it matter? In C-level operating and strategy positions the executive has a broader sphere of influence, and will have many more points of critical contact both internally and externally than will the typical CFO. Therefore having experience across a broad range of skill sets and competencies is mission critical for a company's executive operating and strategy talent. 
Ponder this…if the Chairman or CEO places the CFO in charge of corporate growth without the experience necessary to pull if off, the resulting chaos isn't really the fault of the CFO, but rather it belongs to the Chairman/CEO that set him or her up for failure. The moral of this story is simply to hire/promote the most experienced and discerning people possible into executive operating positions. This can and and sometimes does include a current or former CFO that has been properly trained and mentored, but it should never include the unprepared CFO.