Many business pundits regularly offer their lists of leaders to watch.  I'm not a huge fan of this approach because these lists tend to highlight the same obvious names.  For certain, people like Larry Page, Mark Zuckerberg, Jeff Weiner, and Peter Thiel are all incredible entrepreneurs and have earned their place on anyone's list of great innovators.  I'd offer that each person referenced is already a giant of the industry.
Instead, I want to introduce my readers and followers to the names of a few leaders that may fly under the radar a bit, yet, have the potential to become even more extraordinary than they already are.
Here are six people that I believe are worth keeping an eye on over the next few years:
Mark Tacchi – Vendini.  Tacchi made my leadership list because he is tenacious. He has grown his ticketing services business organically for over 15 years.  Vendini raised its first $20 million in outside capital just this year. Tenacity is essential to great leadership.  It's easy to lead when times are good.  But, a leader that leads when the odds are against you, that's a leader worth following!  Can't wait to see where he brings Vendini next.
Scott Moorehead – The Cellular Connection. Moorehead made this list because he is a culture zealot.   He recognizes that corporate culture is the one thing that a competitor can't steal.   Consequently, he has made culture a differentiator which sets his firm apart.  We can expect that Moorehead will continue to innovate on this premise, which may enable his firm to extend its reach beyond its current markets.  After all, culture should be top-of-mind for every business leader.
Karan Rai – ADS, Inc. Rai makes my list because of his high emotional intelligence(EQ) .  Like me, he recognizes that it's part of the human condition to want to "belong."  Thus, Rai wants to transform ADS into an exciting organization that is substantially different than the others serving the first responder, law enforcement and defense communities.   High EQ is an often desired, but, sadly a lacking leadership trait that can enable Rai to be an exceptional leader for years to come.
Adi Tatarko – Houzz. Tatarko makes my leadership list because of her outsider's point of view.  Her online home remodeling business represents an entirely new way of thinking about and procuring home remodeling services.  That outsider's point of view has helped her to raise over $200 million in venture investment.  It is a characteristic that all great leaders possess and one that is invaluable in driving breakthrough thinking.
Pete Cashmore – Mashable.  Though Cashmore is widely known already, he makes this list because of his aptitude for inventing "Next Practices."  Like many of his generation, Cashmore was driven by the notion that he doesn't want to be broadcast to, but to participate.  So, as a way to participate, Mashable is born and becomes a leading curator of content and a strong community builder through its channel design.  If he chooses to take this kind of thinking further, Cashmore is likely to redefine the current curation paradigm and drive what happens next in this space.
Dan Myatt – Mavuno.  A Bronze Star Medal recipient for actions in Afghanistan, Dan Myatt makes my leadership list because of his vision.  His firm co-creates businesses and strengthens regional value chains in the Congo – a difficult place to live and work, but, one that he believes "already has the ideas and resources needed to thrive…they just need the training to unleash the power needed to create their own vibrant future."  This kind of vision is uncommon, but vital for redefining destinies.  Myatt is the kind of leader worthy of attention.
To close, most of these people have gone virtually unnoticed by many business authorities.  But, I hope in a small way, we help to bring them the attention that these kinds of leaders deserve.  They exemplify some of the qualities, including tenacity, cultural awareness, emotional intelligence, an outsider's point of view, next practices thinking and vision that can make a leader extraordinary.
---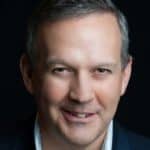 Jim Kerr, founder of Indispensable Consulting, is an N2Growth strategic partner. He is one of today's foremost thinkers on organizational design and culture transformation, Jim is an Inc.com columnist and a 5X bestselling business book author. Learn more at www.Indispensable-Consulting.com
All author posts