Consultant | Executive Coaching - Scottsdale, AZ
Steve Pyszka
Consultant | Executive Coaching - Scottsdale, AZ
Steve Pyszka is a Consultant & Executive Coach at N2Growth's Leadership Development and Assessments practice based in Scottsdale, Arizona. Steve has an unmatched history of being highly successful in situations demanding crisis management and problem-solving skills. He has a passion for providing strategic executive leadership, executive coaching, team effectiveness strategies, utilizing results-orientated knowledge, skills, and abilities. His organizational development, teambuilding philosophy, and uncompromising integrity make him uniquely qualified to serve in this capacity.

He is a dynamic, driven professional with over 34 years of leadership, management, operational experience in government and private sectors. Before joining N2Growth, Steve served as the Command Chief Master Sergeant for the California Air National Guard, a principal adviser to senior executives and over 4,000 enlisted members within the State of California and the U.S. Department of Defense. Before being elevated to executive leadership roles, his 20+ years as an enlisted aviator have given him a unique perspective that translates into being a subject matter expert in leading, mentoring, coaching, and teambuilding before being elevated to executive leadership roles.

Steve has served in many senior leadership positions throughout his career with subsequent responsibility for personnel, resources, and institutional focus, directly affecting programs to drive business results. He is an accomplished speaker, coach, and leadership instructor adept at influencing senior executive leaders across diverse backgrounds and industries.

Steve is an ICF-certified Coach with hundreds of accrued hours. He is Big Five Leadership Assessment Certified, FIVE LENS certified, FIVE LENS Facilitator certified, and a small business owner. Steve received his coaching certification from The University of California, Davis, and resides in Scottsdale, AZ. He enjoys golf, detailing cars, and volunteering at the Special Olympics in his spare time.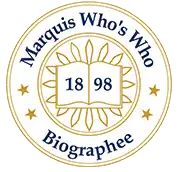 Our executive search practice in Scottsdale, AZ focuses on senior executive, board and C-Suite searches. The world's leading brands seek our counsel to build best-in-class leadership teams, to manage performance, and for succession planning. 
Find Leaders
Our broad portfolio of executive coaching & leadership development services in Scottsdale, AZ pushes companies and teams to greatness, whether through 1:1 executive coaching or enterprise-wide leadership advisory. There actually is a silver bullet in business – it's called great leadership.
Develop Leaders
Get in touch with Steve Pyszka
Send a message and we'll reach out shortly