N2Growth and Stanford Graduate School of Business are pleased to congratulate those individuals recognized on the 2020 Leaders25 Top CHRO List.
These Human Resource leaders represent the top 25 human resources leaders shaping careers, culture, and talent at the world's most innovative people driven companies. See the current list.
History
The inaugural version of our Top CHRO List was published on Forbes in 2015. In the years that have passed, we've continued to expand and refine the list by looking for CHROs able to innovate and outperform their peers regardless of current market dynamics in play at the time. The N2Growth Leaders25 Awards are considered to be the Oscars of professional excellence for Board and C-level executives. The 2020 Leaders25 Top CHRO Award is a list curated by a panel of N2Growth team members (co-led by Jeffrey Cohn and Mike Myatt), as well as outside advisory members to ensure objectivity and rigor in our selection process.
"Great CHROs are worth their weight in gold. Their job is nearly impossible, but absolutely critical.  That's why I'm so delighted they're receiving hard-earned recognition with this top 25 list."
Leaders25 2020 Top CHRO Awards
We find ourselves amidst the challenges of living and working in a triple-threat world of a global pandemic, economic instability, and political unrest. The CHRO job just got more interesting, and so did this year's awards.
CHROs are making a bigger and more meaningful difference than ever. Whether leading an emerging growth company or a large multi-national corporation, aside from the CEO, there is arguably no position that has impact and contribution like the CHRO. While Chief Digital/Technology Officers or Chief Marketing Officers are often tagged with the innovator label, it is the CHRO who is the real innovator in 2020. Remember, it's the people and culture who enable technology and marketing success – not the other way around.
Selection Methodology
Given not all CHROs are created equal, how do you differentiate from those who simply sit in the chair versus those who set the chinning bar for the future of the role. Put simply, how do you judge the success of a chief human resources officer, and who qualifies for the 2020 Top CHRO List? Following is the methodology used in selecting this year's winners:
Peer recommendations and interviews.
Impact, growth, and performance of the organizations they lead.
Impact on their industry and in the broader communities they serve.
Those recognized on the Top 2020 CHRO List must be engaged, transparent, and accountable – they must care. They are passionate about their people and their well-being.
An examination of the talent they've helped to attract and retain.
General and specific observations of the culture they've had a hand in shaping.
For members of the 2020 Top CHRO List, Diversity and Inclusion are a cornerstone of their work, not an afterthought.
Take stock of the progressive development plans and programs they've made available to the workforce.
Evaluate the creativity, reasonability and effectiveness of the compensation programs in existence.
Look for (and find) great workforce dynamics, engagement and satisfaction.
Find a strong and well positioned employer brand.
Find HR's hand (in a good way) in everything as an enabler and contributor to operations flowing all the way through to customer/client satisfaction.
While the above list is certainly not all-inclusive, it does start to paint a picture of the critical roles CHROs play in the success of any business enterprise. To be recognized on the 2020 Top CHRO List, the words leadership, team, succession, purpose, culture, governance, and diversity are not just buzzwords – they represent who a CHRO is, what they believe, and where they work every day. The depth and breadth of the skills and talents possessed by this next generation of CHROs have taken them from not having a "seat at the table" too often making them a logical choice as a successor candidate to CEOs.
"What makes a great CHRO, great?  Many things actually.  First, they must know how to effectively scale people—helping key individuals make a massive impact across the entire organization.  Second, they must become a trusted consigliere to the CEO.  Third, they must feel comfortable with a seat at the board room table, debating future strategic options.  And finally, the very best CHRO's are visionary.  They focus on reinvention, not just replication." 
Sponsored by Stanford GSB

The 2020 Top Chief Human Resource Officers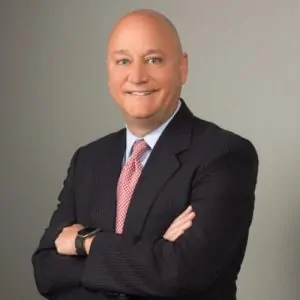 1. Tim Huval, CAO/CHRO at Humana (NYSE: HUM): Ranked #1 on the 2020 Top CHRO List (his second #1 ranking) because the results speak for themselves. In working with Tim over the years I can vouch for his "people first" leader mindset. He is the poster child for a thoughtful, caring, empathetic, and committed leader who just also happens to be wicked smart. He is the total package – a team player people love to work with and for. With a diverse background in human resources, information technology, and operations, his business and leadership acumen is only exceeded by his commitment to making others better. Huval refuses to take credit for any of the many successes Humana has achieved in recent years, quickly giving the credit to his colleagues and teammates. But those who know him will quickly point to the critical nature of his role in Humana's transformation. He is a highly valued and trusted thought partner to CEO Bruce Broussard.
2. Lisa Buckingham, CHRO at Lincoln Financial Group (NYSE: LNC): Ask anyone who knows Buckingham and you'll find out why Lincoln CEO, Dennis Glass, is thankful she's on the LFG team. Tough, creative, smart, insightful, compassionate, and very accomplished. Few are better in a crisis than Buckingham – she is steady, but also possesses the ability to see around corners. She can connect dots that others can't even see. Buckingham is also is walking Human Resources omnichannel brand. In addition to serving as Lincoln's CHRO, she is also the company's Chief Brand and Communications Officer, oversees the company's foundation, and even negotiated the naming rights at Lincoln Financial Field in Philadelphia. LFG has established itself as a powerful employer brand, and a company with a strong and stable culture. A solid strategic mind and innovative thinking around talent and leadership will likely carry Buckingham all the way to the CEO chair assuming she could be pried away from Lincoln – she is fiercely loyal.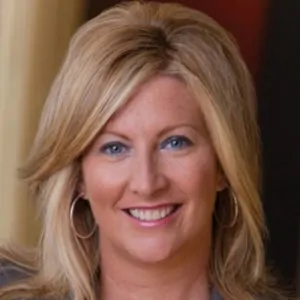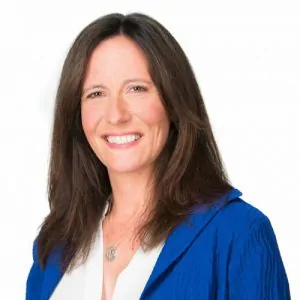 3. Beth Galetti, CHRO at Amazon.com (NASDAQ: AMZN): Amazon has its critics, but there are always people who criticize giants. Amazon, its CEO, and yes, it's CHRO are clearly giants. Leading a global workforce of more than 840,000 people is not for the faint of heart. There is arguably no CHRO on the planet who consistently oversees the hiring of as many people per day – clearly a headcount ramp of historic proportions. In her seven-plus years at Amazon, three as a division leader, she has quietly become one of its most influential figures. Galetti is the highest-ranking woman at Amazon and the only woman on the 18-person "S-Team" (short for "Senior Team") that reports directly to founder and CEO Jeff Bezos.
4. Beth Whited, CHRO at Union Pacific Railroad (NYSE: UNP): It's not everyone who can say they lead talent for a company founded by Abraham Lincoln. But you'd be woefully mistaken if you think UP is a legacy based company from a bygone era. For those in the know, the UP culture more closely resembles a Silicon Valley start-up than they do a railroad founded in 1862. Beth is another former operator who really understands the business and their 37,000+ workforce. Whited previously served as chief marketing officer for UP, led the Chemicals business, and also previously ran the railroad's National Customer Service Center. Beth is one of the most switched-on people leaders I know, and what I like most about her is that she doesn't mince words. She gets it done with finesse, but without the B.S. than can sometimes creep its way into the C-suite. CEO Lance Fritz rests easier at night knowing Beth is looking out for his team.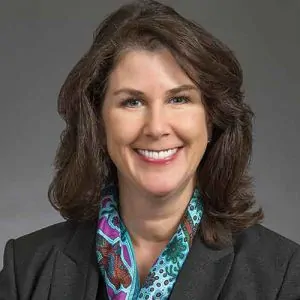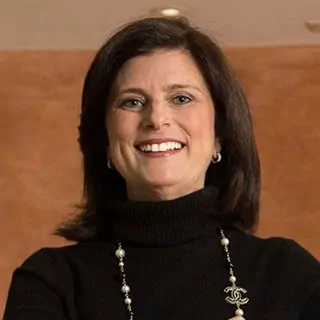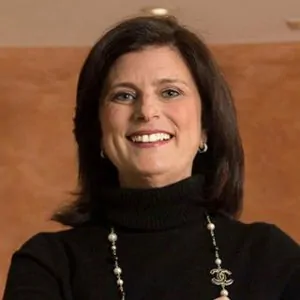 5. Ellyn J. Shook, CHRO at Accenture (NYSE: ACN): It's a rare CHRO who oversees more than 500,000 employees in 200 cities in 120 countries responsible for generating more than $40 Billion in revenue. That said, it's one thing to be responsible for supporting the global HR needs of a sizable enterprise, it's quite another to do it well. Shook has created the engine known for attracting, developing and retaining great talent who enjoy Accenture's collaborative, innovative, and highly diverse culture. Just one example of Shook's ability is found by looking at the number of other top CHROs who used to work for her at Accenture – she also happens to be the Chief Leadership Officer and it shows.
6. Carol Surface, CHRO at Medtronic (NYSE: MDT): Medtronic is the largest Medical Device company in the world with more than $30 Billion in revenue and more than 86,000 employees globally. Carol is not only amazingly gifted and insightful, she is also incredibly creative and one of the deepest thinkers on the list. I've had the ability to watch Carol navigate wildly complex issues with what appears to be relative ease. Calm and thoughtful, you'll never see her running through the hallways with her hair on fire. Carol is cool under pressure- very cool.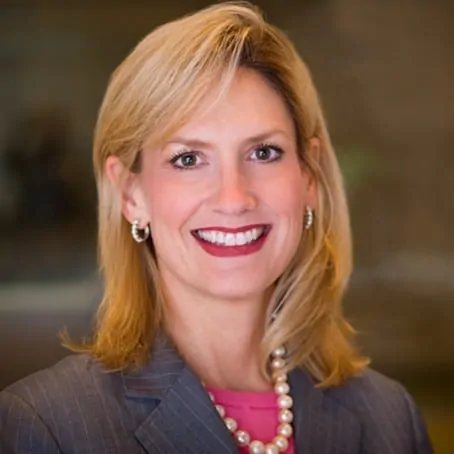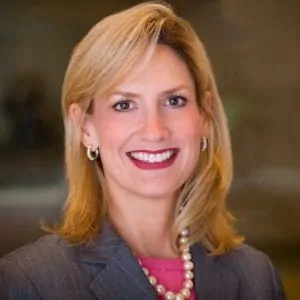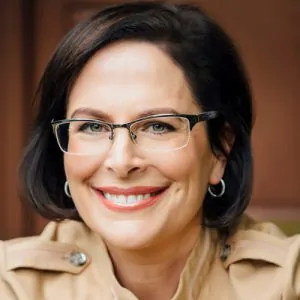 7. Kathleen Hogan, Chief People Officer, Microsoft (NASDAQ: MSFT): Hogan leads the people efforts for Microsoft's 140,000+ global employees. Anyone familiar with Microsoft knows they have a reputation for attracting some of the best talent in the market, but more than attracting talent, they've very successfully deployed that talent to create amazing market outcomes. Hogan previously served as corporate vice president of Microsoft Services, a team dedicated to helping businesses and consumers maximize the value of their investment in Microsoft technologies. Prior to joining Microsoft in 2003, Hogan was a partner at McKinsey & Co. and a development manager at Oracle Corp.
8. Pat Wadors, CHRO at ServiceNow (NYSE: NOW): Having been in senior HR leadership roles for LinkedIn, Twitter, and Yahoo among others, there isn't much Wadors has not experienced. Now leading global HR at ServiceNow, with more than 11,000 employees, she is helping CEO Bill McDermott build a purpose driven culture infused with the hallmark phrase she coined, "Diversity, Inclusion, and Belonging" (DIB). Tough and smart, she is perhaps best known for inculcating compassion and empathy into the cultures she helps shape. She gets the business of people because she gets people.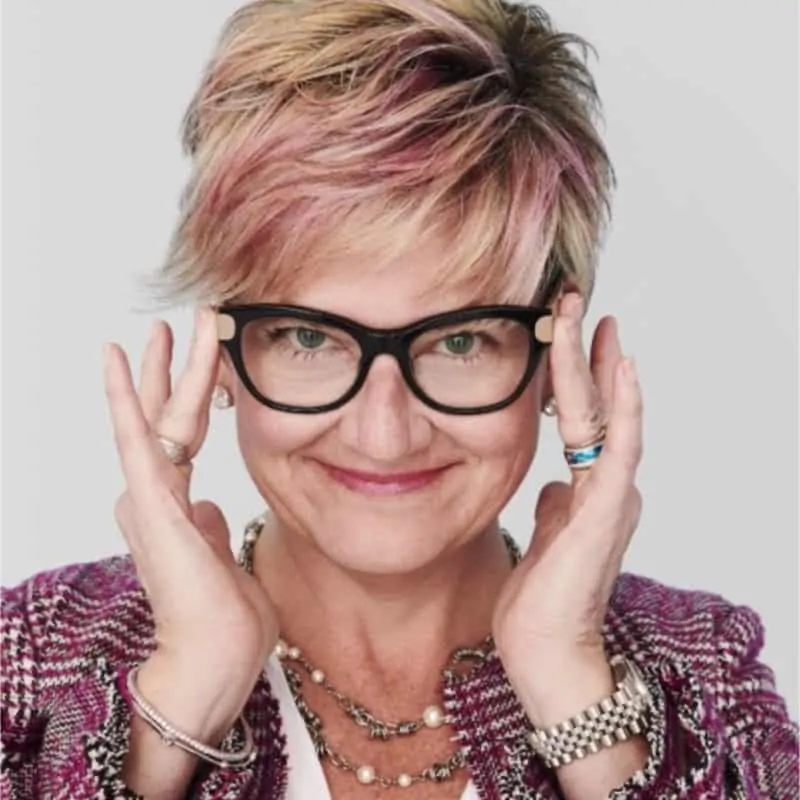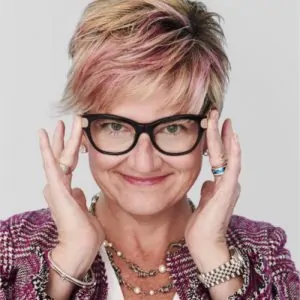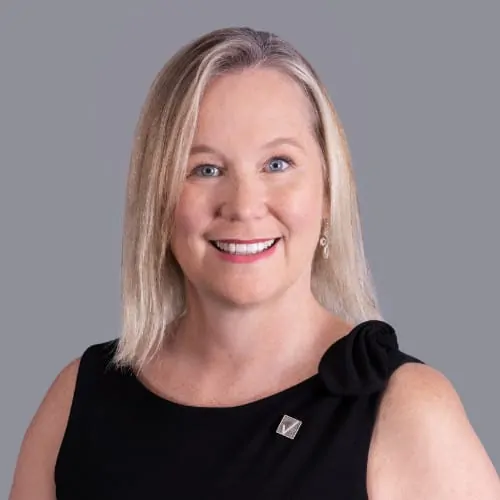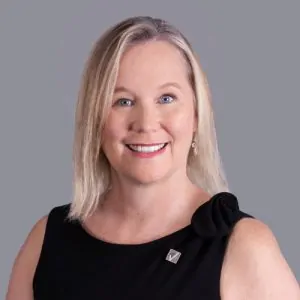 9. Christy Pambianchi, CHRO at Verizon (NYSE: VZ): With more than $130 Billion in revenue and more than 140,000 employees worldwide, Christy leads a category dominant company with an ever-expanding portfolio of product and service offerings. While new to Verizon, her contribution is already being felt. Just one example of her impact is that she, along with Lisa Buckingham, Ellyn Shook, and Pat Wadors, created the People+Work Connect platform, which launched only 7 days after the idea was birthed to help connect employers with talent in the middle of a pandemic. It's one thing to have an idea, and talk about helping, but quite another thing to take it to market so quickly. Prior to joining Verizon, she led HR for both Corning and PepsiCo respectively.
10. Mary Bilbrey, CHRO at JLL (NYSE:JLL): Bilbrey leads a team of more than 90,000 professionals that deliver thought partnership, problem-solving, and tactical support to help drive JLL's business goals and priorities. She is wildly intuitive, crazy smart, and intellectually curious. She possesses a sixth-sense about what makes people tick and who not only "fits" but "adds". She is a member of JLL's Global Executive Board, which is responsible for the firm's strategic direction. She also manages JLL's corporate offices around the world, with a focus on creating spaces that promote engagement, collaboration, and wellbeing. Prior to joining JLL, Bilbrey was the U.S. CHRO for HSBC.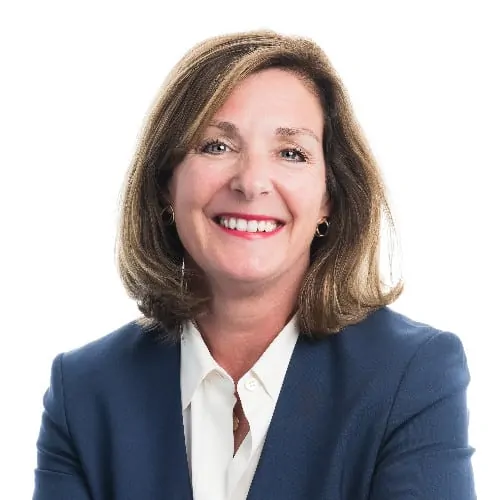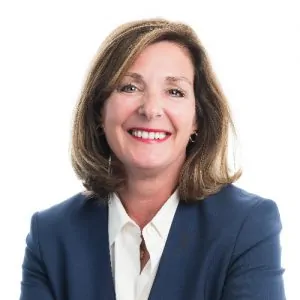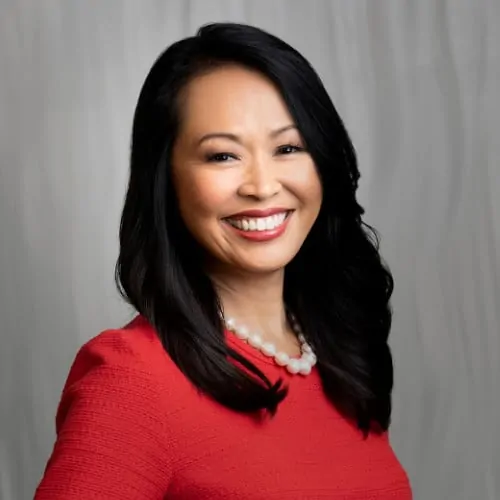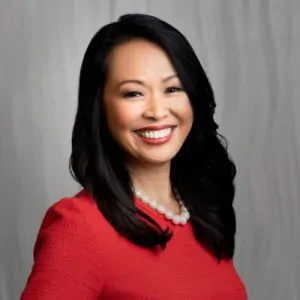 11. Lisa Chang, Chief People Officer at Coca-Cola (NYSE: KO): Chang leads Coca-Cola's 86,000+ global workforce with passion and creativity. Previously, Chang served as senior vice president and chief human resources officer for AMB Group LLC in Atlanta. AMB Group is the investment management and shared services arm of The Blank Family of Businesses, including AMB Sports & Entertainment, the Atlanta Falcons, Atlanta United FC, Mercedes-Benz Stadium, PGA TOUR Superstores, Mountain Sky Guest Ranch, West Creek Ranch, and The Arthur M. Blank Family Foundation. Prior to AMB, Chang held senior HR leadership roles with Equifax and Turner Broadcasting.
12. Donna Morris, Executive Vice President, Chief People Officer at Walmart (NYSE WMT): Also a member of the executive committee, Morris is responsible for attracting, retaining, and developing talent for one of the world's largest private employers with more than 2.2 million employees worldwide. Morris has nearly 20 years of leadership experience in delivering innovative people solutions, developing and managing teams that operate in an agile way, and helping to build a high-performance culture that promotes diversity and inclusion. Donna joined Walmart from Adobe, where she served as chief human resources officer and executive vice president of employee experience.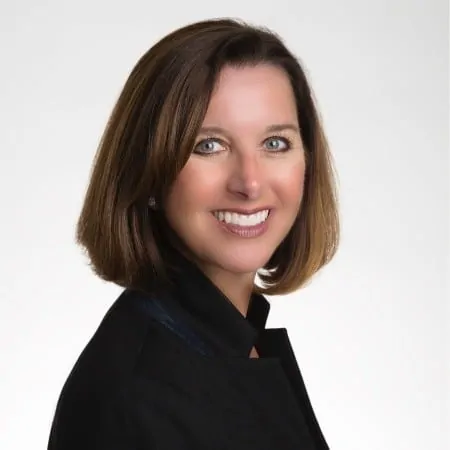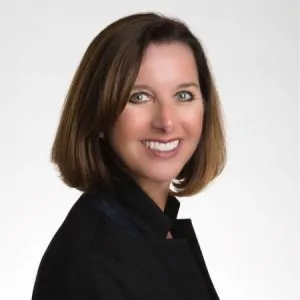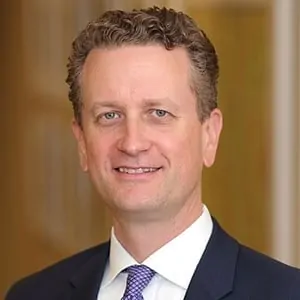 13. Matthew Breitfelder, Senior Partner and Global Head of Human Capital at Apollo Global Management (NYSE: APO): Merging the business of people and investing isn't always done well. Breitfelder understands that Apollo's investment thesis is only as good as the talent that carries it out. Prior to joining Apollo, he was Managing Director and Chief Talent Officer at BlackRock. Previously, Mr. Breitfelder held talent and strategy roles at Mastercard, PwC, and the Corporate Executive Board. He began his career at the U.S. Department of Commerce. Mr. Breitfelder serves on the boards of the Lumina Foundation and the Aspen Institute's Business and Society program.
14. Charlene Thomas, CHRO at UPS: With more than 495,000 employees, Thomas is one of the CHROs who has kept our economy moving during the recent challenging times. She is the quintessential UPS success story, beginning as a part-time employee who quickly moved to a management position and held numerous positions leadership positions within UPS before taking the CHRO job. Those roles included; corporate marketing, on the Global B2C Strategy Team, Corporate Learning and Talent Development as the U.S. operations training director, West Operations package Operations Manager, President of the Mid South District, President of the Atlantic District, and President of the West Region. Few people know what makes UPS run as well as Thomas.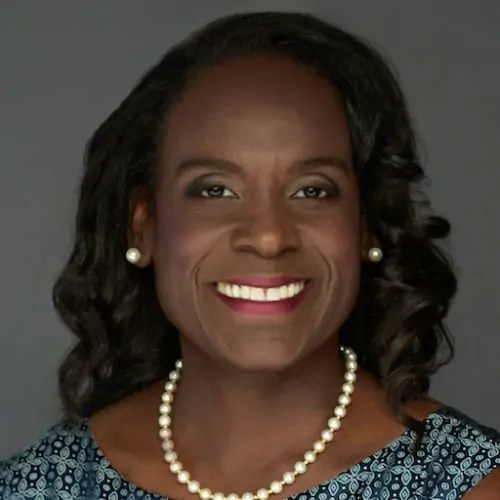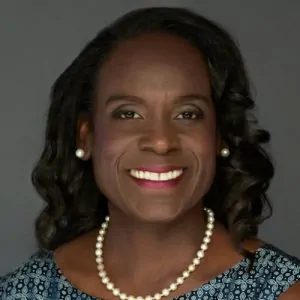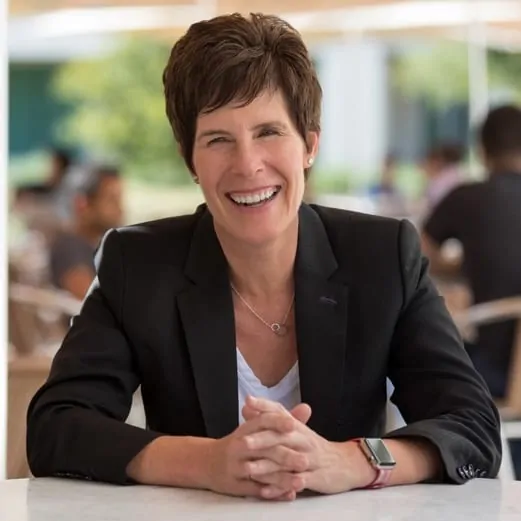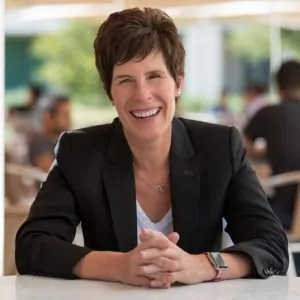 15. Dierdre O'Brien, SVP of People at Apple: A 30 year Apple veteran, O'Brian is another CHRO who wears multiple hats also leading the retail and online teams at Apple. In her role leading the People team, she works to help Apple connect, develop and care for its more than 137,000 employees — and to help those employees do the best work of their lives. Her teams oversee a broad range of functions including talent development and Apple University, recruiting, employee relations and experience, business partnership, benefits, compensation, and inclusion and diversity.
16. Monique Matheson, EVP Global Human Resources at Nike: Matheson is a 19-year veteran of Nike, most recently served as Vice President, Chief Talent and Diversity Officer, overseeing all aspects of Talent Management and Diversity and Inclusion, prior to assuming the CHRO role. She has held roles of increasing seniority including VP and Senior Business Partner, leading Human Resources for the North America Geography, Global Product Creation (Footwear, Apparel and Equipment), Global Finance and NIKE, Inc. Affiliates. Prior to joining Nike, Matheson practiced employment law and holds a law degree from Indiana University, School of Law and an undergraduate degree from the University of Washington.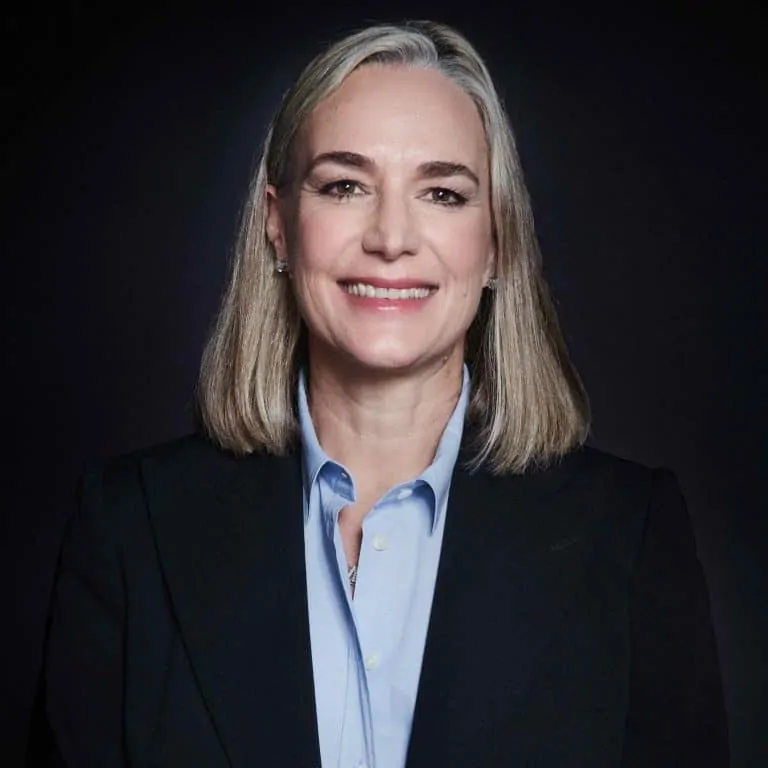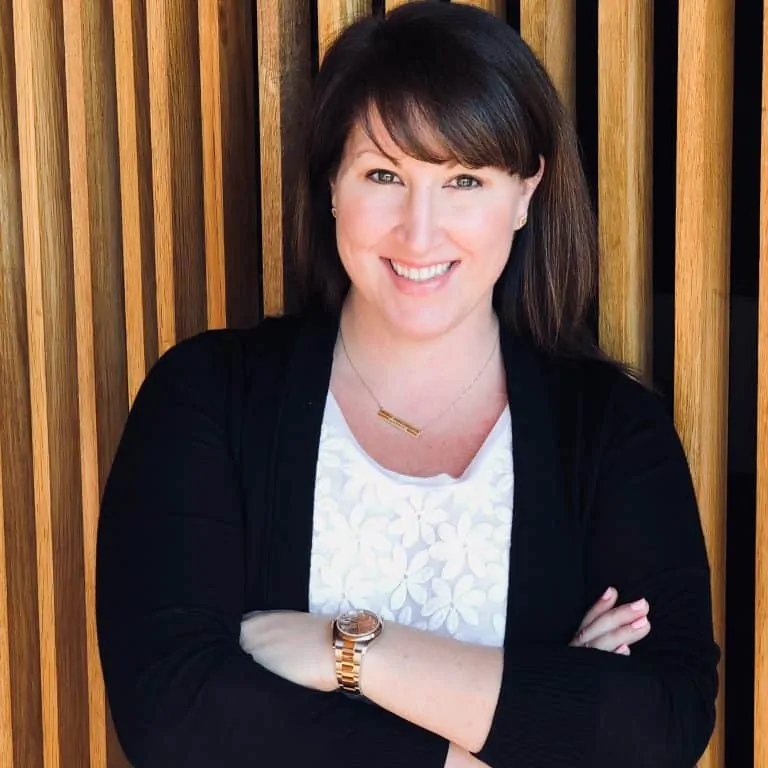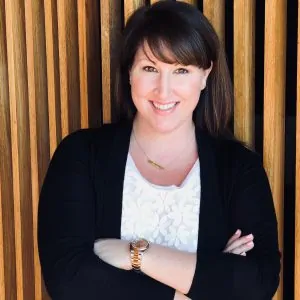 17. Jessica Neal, CHRO at Netflix (NASDAQ: NFLX): Leading more than 8,600 employees, Neal is known for spotting and developing great talent. She is a Netflix veteran, starting at the company in 2006 when DVD was king and streaming just a dream, and has been heavily involved in improving the Netflix culture as the company grew. In 2013 she left Netflix to become head of human resources at Coursera, and, later, Chief People Officer at Scopely, a leading player in the mobile gaming industry. She returned to Netflix in 2017, overseeing HR for the 2000-person product engineering team responsible for continuously improving the Netflix consumer experience prior to assuming the CHRO role.
18. Leena Nair, CHRO at Unilever (NYSE: UN): Nair leads more than 155,000 Unilever teammates worldwide, and her impact has been felt since joining Unilever as a trainee in 1992. Prior to her current role, Nair served as Global Senior Vice President for Leadership and Organizational Development, and Global Head of Diversity and Inclusion. Nair also spearheaded the creation of a world-class leadership centre in Singapore, and led the launch of key technology innovations which will significantly simplify our core HR offerings.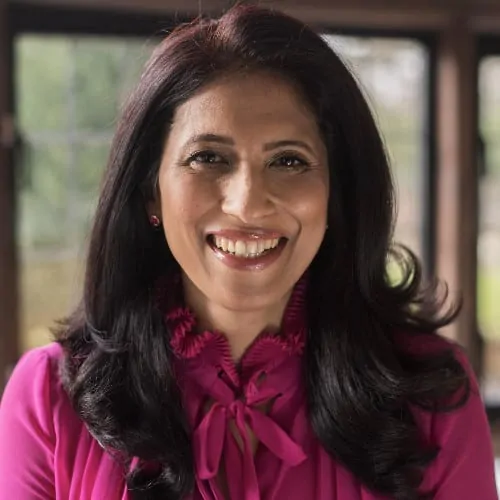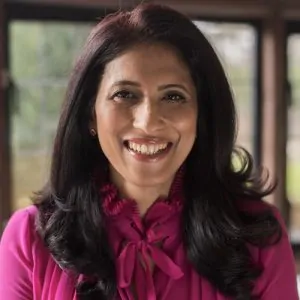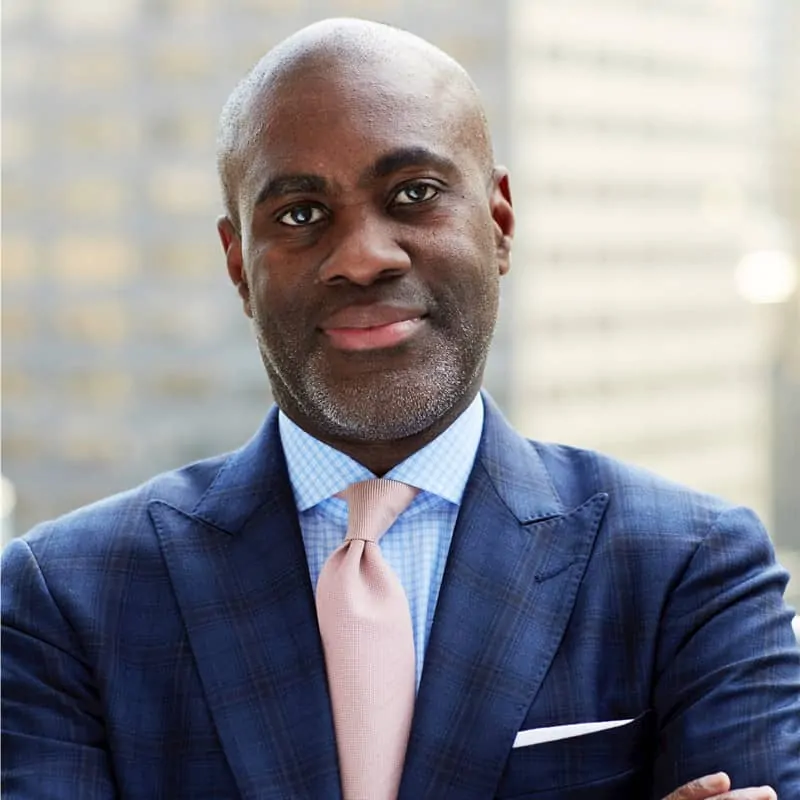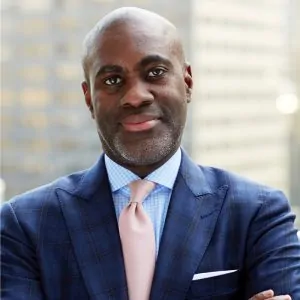 19. Sean Woodroffe, CHRO at TIAA: With more than 1 Trillion in assets under management and more than 17,000 employees, Woodroffe is transforming an old-line asset manager into a culture of next generation talent. He is someone who understands the power of talent and team in leading an organization into the future. Prior to joining TIAA in 2017, Woodroffe was Senior Vice President and Chief People Officer at National Life Group, and has also held senior HR roles at Sun Life Financial, Financial Guaranty Insurance Company (FGIC), and the United Bank for Africa. He started his career at Merrill Lynch & Co. and spent over 18 years there, serving as First Vice President and Head of International Human Resources based in London. He also led HR for Merrill Lynch's Japan Wealth Management business unit based in Tokyo. While at National Life, as well as at FGIC, Woodroffe served as the liaison to both firms' compensation committees.
20. Ashley Goldsmith, Chief People Officer at Workday (NASDAQ: WDAY): Goldsmith leads more than 3,700 employees globally in pioneering the next evolution of ERP and HRIS. Prior to joining Workday, Goldsmith served as CHRO and executive vice president at Polycom. Preceding Polycom, she was senior vice president of human resources, corporate communications, and environmental health and safety for the Tissue Diagnostics Division at F. Hoffmann-La Roche. Goldsmith has also previously served as CHRO at Ventana Medical Systems and as divisional vice president of human resources at The Home Depot.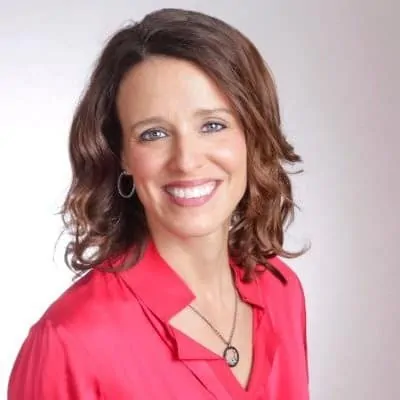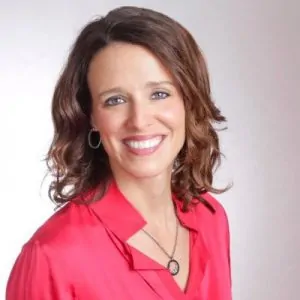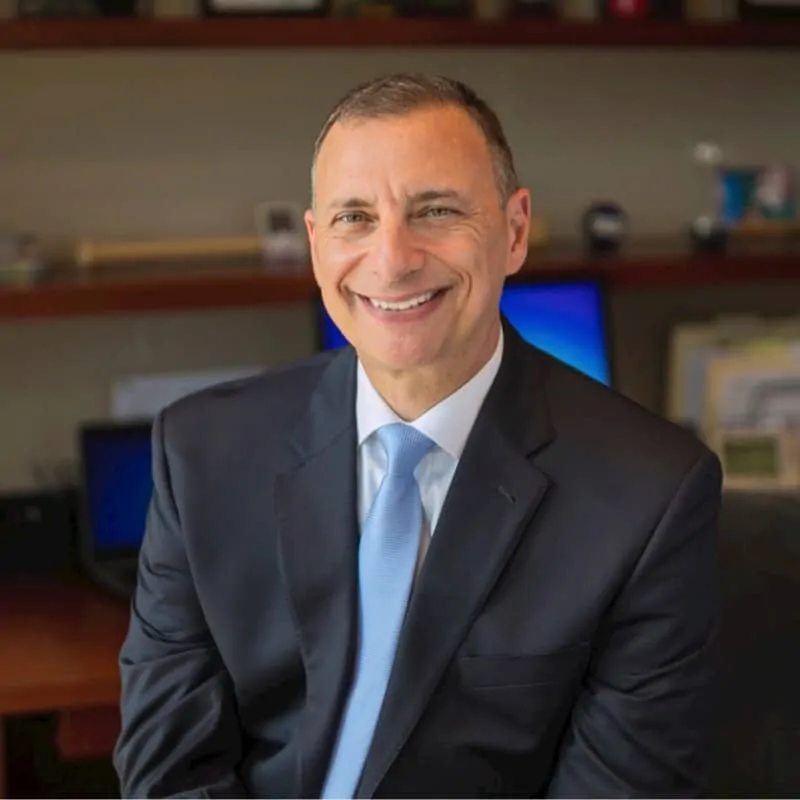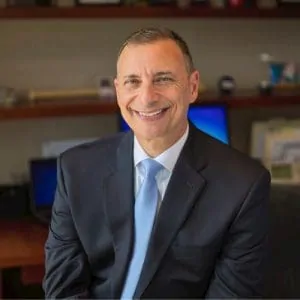 21. Brian Fishel, CHRO at KeyBank (NSYE: KEY): Fishel's broad experience across multiple industries makes him uniquely capable of navigating the craziness that is HR in 2020. Before joining Key, he spent 15 years with Bank of America in various senior level talent management and organization development roles, including the Global Head of Executive Development and Chief Learning Officer for the enterprise. Prior to Bank of America, Fishel held various senior roles with The Coca-Cola Company, The Minute Maid Group, and PepsiCo.
22. Beth Simonetti, CHRO at Tech Data (NASDAQ: TECD): Leading more than 15,000 employees at Tech Data, Simonetti is widely respected in the industry and among her peers for her creative approach to people, cuture and organizational leadership. Prior to joining Tech Data, Simonetti served as Senior Vice President of Human Resources at Baker & Taylor, Inc. Previously, she was an executive search consultant and spent 12 years with Cardinal Health in various HR leadership positions.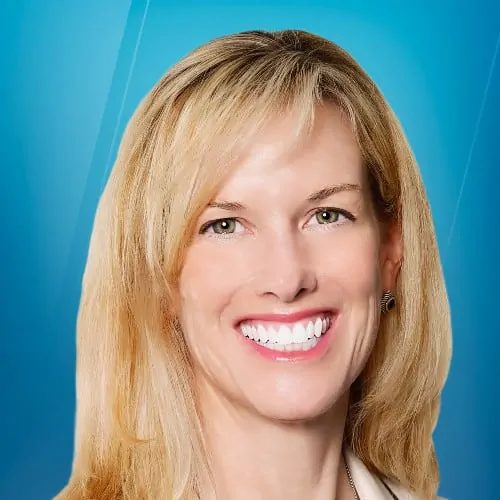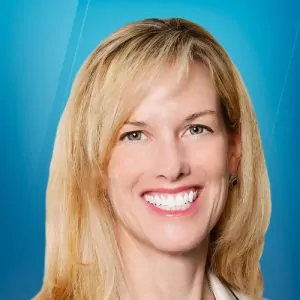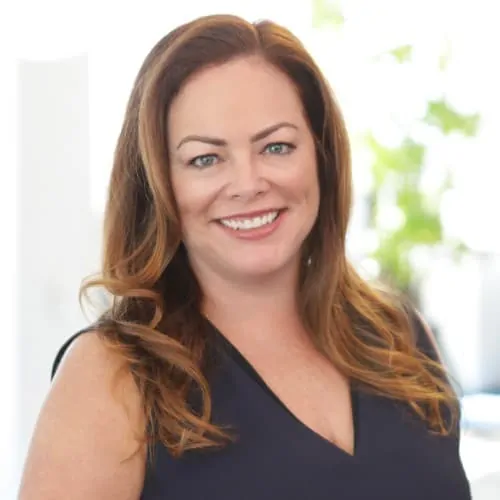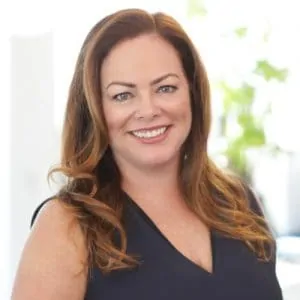 23. Mary Finch, CHRO at DXC Technology (NYSE DXC): Finch is responsible for more than 130,000 DXC team members globally. Finch joined DXC from AECOM, where as CHRO she was responsible for all aspects of AECOM's global human resources organization. As a member of AECOM's leadership team, she transformed the company's human resources practice by implementing a global talent strategy, including new performance and productivity tools along with employee training and development, career growth and workforce engagement initiatives. Prior to AECOM, Finch served as senior managing director and chief operations officer for Global Human Resources at Accenture.
24. Amy Reichanadter, Chief People Officer at Databricks: With nearly 20 years in human resources, Reichanadter brings a forward-thinking, strategic perspective to creating the employee experience. Prior to joining Databricks, Reichanadter served as Chief People Officer for Adaptive Insights, a business planning SaaS solution, where she led the company's global human resources efforts for five years and then supported integration efforts for the first year after it was acquired by Workday. Preceding this, Reichanadter was the Senior Vice President of Human Resources at E2open, an intelligent supply chain provider, for nearly nine years.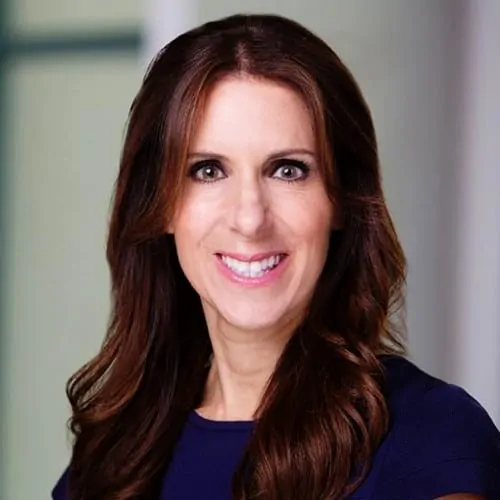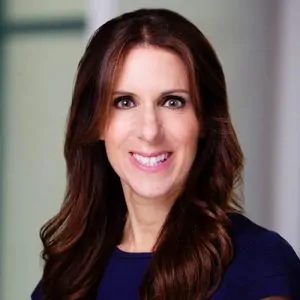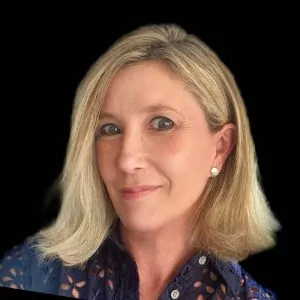 25. Deb DeVerna, Chief People Officer at Octave Group: DeVerna leads the global people team at Octave Group (PlayNetwork + TouchTunes) bringing Music & Technology together to inspire emotional connections to more than 100 million consumers across 127 countries. Prior to that, DeVerna held senior HR roles at Finastra, Fundtech, and Thomson Reuters.
"Great CHROs have the courage and long-term vision to make tough decisions that align a with company's core values, even at the cost of short term profitability"

  — Professor Jeffrey Pfeffer, Stanford Graduate School of Business
So, there you have it – our picks for the best HR minds on the planet in 2020. Who did we miss?
About Mike Myatt
Mike Myatt is a leadership advisor to Fortune 500 CEOs and their Boards of Directors. Widely regarded as America's Top CEO Coach, he is a globally recognized authority on leadership, the bestselling author of Hacking Leadership (Wiley), and Leadership Matters (OP), a Forbes leadership columnist, and is the Founder and Chairman at N2Growth, a top executive search firm with more than 50 locations globally.
About Jeffrey Cohn
Jeff Cohn is an expert in CEO succession planning having spent time at Spencer Stuart, Heidrick & Struggles, and Elevate Partners. He has written numerous articles for the Harvard Business Review; appears frequently in the Wall Street Journal and on CNBC; and wrote an award winning book called, "Why are We Bad at Picking Good Leaders?" Jeff has written case studies at Harvard Business School and INSEAD and taught leadership at Yale Law School. Jeff is an avid tennis and basketball fan, and splits his time between Colorado and New York City.