Customer Relationship Management (CRM) is a core business practice that most everyone reading this post will be familiar with at some level. It is likely that you've read about CRM, have attended workshops and seminars on the subject and perhaps you even believe you've implemented what you feel is a CRM initiative. While customer relationship management is certainly not a new business practice it is also not a practice that most executives understand or leverage to its maximum capabilities. In today's post, I'll provide an overview of CRM and how you can apply it to your business.
I can't tell you how many times I've heard an executive and entrepreneur tell me how wonderful their CRM system is only to have me ask them a few questions and find out that what they thought was a CRM system wasn't. Customer Relationship Management is an integrated process for managing customer interactions at every stage of the customer lifecycle. It means offering the right product or service to the right customer at the right time and price via the right contact point. CRM is much more than a product or service; it is an integration framework, or business strategy. A customer-focused business has consistent, dependable, convenient, and value-added interaction with customers in every encounter.
An effective CRM implementation aids in the acquisition of new customers, improves customer satisfaction and retention rates and adds to the lifecycle value of customer relationships.
Current market forces and new technologies are dramatically changing the dynamics of the customer relationship. Market power is shifting from sellers to buyers, and competition for customer loyalty is rising. The bottom line is that customers are "raising the chinning bar". Customers increasingly expect instant, 24×7 access to information and resources (product data, company information, pricing, project management, technical support, etc). They want rich, value-added information that is easy to find. Customers are beginning to expect a personalized experience – a personalized welcome message, individual relationship knowledge, the ability to review their status in real-time, and so on.
Customers/partners/investors/suppliers/vendors simply will no longer stand for repeating the same information again and again to differentiate your company, its products and services and its value propositions from the competition.  Adding an additional layer of complexity to the current marketplace, today's customers randomly traverse communication channels – from the Web to the phone system, to a fax, to email, to instant messages etc. Regardless of the channel, your customer will expect to be recognized. Companies need to do business the way that customers are demanding: at anyplace and anytime. An end-to-end CRM solution helps solve this multi-channel challenge.
The implementation of CRM will help you evolve into a customer-centric' business. As a customer-centric organization, you will be able to more effectively share information, analyze the overall health of your business, build greater customer loyalty, and gain a competitive edge. Relevant customer and/or product information will be accessible anytime, anywhere to employees, customers, and partners. Your organization should evolve to include a minimum of the following traits of a customer-centric business:
Online Customer Interaction
E-commerce
Lead Management
Experience Management
Task Management
Surveys and Data Mining
Literature Fulfillment
Knowledge base
Analytics
Campaign Management
List Management
Online encyclopedia/glossary
Sales Process Automation
Forecasting/Funnel Management
Service Automation
Support Automation
Client History
Quality Assurance
Online lead capture
E-Mail Management and Support
Your CRM system should empower your organization with tools to manage all aspects of the sales process: prospecting, lead tracking, opportunity management, reporting, etc. It should provide a single, real-time view of the customer allowing you to instantly determine: account status, pending deals, service requests, history, profitability, etc. A CRM implementation should allow you to become much more effective in the management and allocation of your time.  A customer-centric CRM system will also provide many benefits to your marketing infrastructure. CRM will allow you to develop and execute campaigns based on powerful, real-time data. You will be able to mine for data, and tailor marketing campaigns to different market segments and customer profiles.
The CRM tool-set will provide comprehensive tracking capabilities so marketing results can be captured in real time allowing for any necessary adjustments to be made.  CRM will allow you to more effectively manage your extended enterprise relationships. A CRM application will allow you to route leads, opportunities, and service requests to the appropriate party, and then track the performance. Partners/customers will be able to browse products and pricing information.
A CRM based infrastructure will enable you to manage channel partners as an extended virtual sales and service organization should you desire to expand your indirect marketing efforts.  The proper CRM application will have a single, complete view of the customer, with instant access to all relevant customer data. Equipped with real-time access to specific customer account information, this customer service infrastructure will deliver a high quality experience to the end-user. Web-based self-service will also enable you to provide world class service, providing customers, partners, and/or investors with 24×7 access to appropriate information.
The implementation of a CRM solution specifically tailored to your unique requirements will provide the ability for personnel to bring the definition of excellent customer service to an entirely new level. A CRM system is designed to be used by employees who interact with your entire value chain. It is an enterprise relationship management system from customer to employee to supplier. A specifically tailored CRM solution will provide you with a central, single source of information with a complete history of the relationship's activities to date. The ability to present a complete and consistent view of a relationship is invaluable. A specifically tailored CRM will allow you to:
Maximize customer acquisition efforts
Retain profitable customers for the long term
Foster customer loyalty
Enhance profitability by leveraging every role, channel, and customer touchpoint within your company.
If your business has not adopted Customer Relationship Management as a key business driver then you are missing out on a substantial opportunity.
---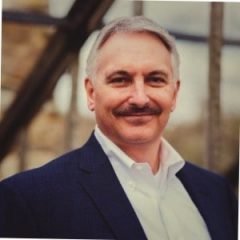 Mike Myatt is a leadership advisor to Fortune 500 CEOs and their Boards of Directors. Widely regarded as America's Top CEO Coach, he is recognized by Thinkers50 as a global authority on leadership. He is the bestselling author of Hacking Leadership (Wiley) and Leadership Matters… (OP), a Forbes leadership columnist, and is the Founder at N2Growth.
All author posts
---
Our executive search practice focuses on senior executive, board and C-Suite searches. The world's leading brands seek our counsel to build best-in-class leadership teams, to manage performance, and for succession planning.
Find Leaders
Our broad portfolio of executive coaching & leadership development services pushes companies and teams to greatness, whether through 1:1 executive coaching or enterprise-wide leadership advisory. There actually is a silver bullet in business – it's called great leadership.
Develop Leaders