Whenever you begin business transformation work, it's important to establish a common vocabulary that everyone in the organization can grasp and incorporate into their respective vocabularies. It improves communication and encourages engagement and buy-in.
Here are the 20 most essential terms that you'll want your team to understand and to use. Each concept is described in its simplest form:
Culture –Organizational culture is comprised of the beliefs, attitudes, and behaviors that shape how we think and act. It influences the way work is organized, executed and informs the ways in which quality measured.
Empowerment – Employee empowerment occurs when management shares information and a certain degree of autonomy and responsibility for decision-making, allowing employees to take initiative and make decisions to solve problems.
Engagement – Employee engagement refers to the commitment of employees to the organization's vision and goals.
Implementation Plateaus – The strategic plan growing out of the Vision Story will prioritize and group key initiatives into multiple implementation phases based on each initiative's strategic significance and any interdependencies that may exist among the efforts.
Job Functions – Employee job functions are a part of the expected daily/monthly/annual work for any given position. They are typically a process (or, part of a process) owned by a single person.
Just-in-time Training – Just-in-time training is training provided on relevant topics just in time to be used by employees so to enhance retention of knowledge. This enables training to be provided in response to the ever-changing needs of the workforce.
Learning Organization – A learning organization is one that acquires knowledge and facilitates the learning of its team members, in order to continuously improve, innovate, and transform. This creates a culture of critical thinking and continuous shared learning from experience, which leads to improved performance.
Management Reporting – A management reporting system allows leaders to monitor the progress of the organization towards the achievement of its goals. This information is delivered as a by-product of the work performed by employees.
Networked Organization – A networked organization is comprised of cross-functional teams that enable work to be completed most efficiently and effectively. Work teams are formed to meet the demands of the organization. Once those demands are met, teams dissolve and are reformed in new combinations to meet the next set of demands. Networked organization structures enable the development of flatter more responsive enterprises.
Operating Governance – The operating governance of the organization defines the principles and practices used to govern the entity. They forge the "rules of the road" which all management and execution structures including what is expected from employees to how an organization defines priorities and manage risks.
Programs – Programs refer to a group of related projects managed in a coordinated way to obtain benefits and administer control not available through managing each effort individually. Unlike a project (which is executed and driven to completion, not to be done again), programs are ongoing by design. For example, a communications program will never truly be considered "complete" because an organization will always be working on improving communications and communications effectiveness. Additionally, some programs may require that their administration or upkeep be assigned to a particular group or individual to ensure consistency of execution.
Projects—Projects are the initiatives that must be completed to enable the achievement of an organization's vision story. They have a specified set of related work products or outcomes that are expected to be delivered or achieved through their execution. Once these deliverables are produced a project can be considered complete.
Project Management Office (PMO) – The Project Management Office (PMO) maintains the strategic plan and defines standards for project management within the organization. The work includes creating and provisioning project management tools and providing support to project managers. The PMO is also responsible for ensuring the proper alignment of all initiatives with the strategic plan.
Project Team – A project team is comprised of a small group of individuals assigned to work on a project to produce the expected results, recommendations, and/or deliverables of a specific strategic plan initiative. The team's work is facilitated by the project manager and supplemented by information from subject matter experts.
Strategic Leadership Team (SLT) – The Strategic Leadership Team (SLT) provides leadership for the organization. Sometimes referred to as an executive steering committee, members are the senior-most leaders responsible for the general strategy, planning, and execution of the enterprise.
Strategic Plan – The strategic plan defines the project and programs needed to achieve the goals and objectives of the organization over time.
Sun-setting–The intentional phasing out of an old automated system or way of doing business.
Team Leader – Team Leaders facilitate the work of work teams. In general, team leaders are the direct supervisors for team members, although this may not always be the case if a matrixed organization structure is in place.
Vision Story – A detailed discussion of where the organization is heading in the future presented in vivid detail so to compel understanding and buy-in.
Work Teams – Work teams are made up of staff required to get a job done in the most expeditious and effective way.
To close, this is a primer on the key terms of organizational transformation work. Please use it as a basis to inform your efforts and let me know what additional terms you find to be important to add to the list. I am always interested to learn how people are applying and practicing the concepts that I offer through my column.
This article originally appeared on Inc.com. You can connect with Jim Kerr at [email protected]
---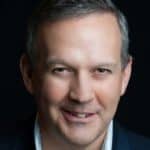 Jim Kerr, founder of Indispensable Consulting, is an N2Growth strategic partner. He is one of today's foremost thinkers on organizational design and culture transformation, Jim is an Inc.com columnist and a 5X bestselling business book author. Learn more at www.Indispensable-Consulting.com
All author posts