Last week, Apple released its latest Diversity Report.  Apple claims that from July 2016 to July 2017, half of its new hires in the U.S. were from historically underrepresented groups in tech (including black, Hispanic, Native American, Native Hawaiian & women).  
In the U.S., Apple is 54 percent white (down two percentage points from last year),
13 percent Hispanic (up one percentage point),
9 percent black (no change),
21 percent Asian (up two percentage points),
3 percent multiracial (up one percentage point),
As far as Apple's retail employee base 18 percent is Hispanic,13 percent are black, 7 percent are Asian and,
Apple is 32 percent female worldwide.
The report doesn't include data on staff as it relates to disabilities, age, veterans, LGBTQ status and intersectional identities.  That said, besides an effort to limit the hiring of white males over the last year, it seems that not much has changed at the firm. 
I don't think hiring by the numbers is the best way to establish a diverse and inclusive corporate culture.  I think that you have to work at changing people's minds to do that.
Sure, Apple can hire more people from underrepresented groups and balance the numbers, which (by its own claim) appears to be the centerpiece of its diversity and inclusion strategy.  But, that may simply create competing factions within the firm that result in collaboration gaps and "hits" to productivity – both of which can diminish stockholder value over time.  
Clearly, something besides achieving offsetting staffing numbers is needed to build and sustain a marketplace powerhouse like Apple.   It's my belief that any significant cultural transformation begins with the establishment of a sweeping and compelling call to action and the building of a new behavior paradigm.
How Apple Can Win the Diversity Game
Here's what I would suggest that Apple do to drive diversity and inclusion at the firm:
Understand the Resistance: Because people are ethnocentric (i.e., we judge the world through what is familiar to us), the work of building an inclusive corporate culture is extremely difficult.

  

Couple this with the fact that we are all naturally resistant to change and one begins to truly understand the challenges that Cross-Cultural Workforce Inclusion Programs regularly meet.

  

All kinds of organizational obstructions are created in an effort to stall and resist such programs.

  

Apple needs to recognize this and not assume that all is solved through hiring practices.
Start with a Story: Everyone, since they were knee high, has learned lessons through story-telling.

  

Apple should forge a captivating and engaging story of diversity and inclusion that becomes the call to action needed to inspire the behavioral changes (of all staff members) that are required to make Apple's desired diverse workforce more inclusive.

 

Show how Everyone Wins: Let the story describe how Apple establishes a culture where diversity and inclusion helps to drive the firm to its best business results.

  

It should define the inclusion-related behavior expectations of Apple and outline expected behavior and desired business results.
Fold-In Scenarios that Resonate: Further, the story needs to contain in-depth scenarios that exemplify interpersonal work interactions and their desired outcomes.

  

The story ought to be written in a way that it can be referenced regularly, but not take the form of a handbook or policy guide.

  

Those are things people don't often refer to, make the story so great that Apple staff want to read it and work with their leaders to make it happen.
Tell The Story: Once completed, socialize it so that every Apple staff member understands its content.

  

This will encourage each person to come to terms with their own deep-rooted beliefs and attitudes about those that are different or foreign to them.

  

Once staff comes to better understand their own belief systems, they can choose to work to adjust their own behavior to better align with that which is defined in Apple's diversity and inclusion story (Call to Action).

 

Fortify the Story: Apple should do the work needed to create a set of principles and value statements about diversity and inclusion.

  

Each should begin with a statement of management's preferences for how Apple should run its diverse and inclusive business.

  

Each principle statement should be backed with a discussion of the rationale (why the principle should be adopted and the benefits that it offers) and set of implications (what Apple and its people need to do in order to realize the principle statement).
Provide Training That Supports the Story and It's Underlying Principles: Diversity and inclusion training must be aimed at the entire employee population at Apple.

  

Every worker must come to understand the broad issues of the firm's D&I Story, its importance to the business and be given the opportunity to develop the necessary skills to modify behavior in accordance with the goals of building a more diverse and inclusive company culture.

 
To close, once the essential underpinnings as outlined above are in place then, and only then, should a change in hiring policies be pursued at Apple.  Otherwise, it's likely that any dramatic shift in hiring changes may only serve to add confusion and conflict to the workplace at the tech giant.  And that confusion can really hurt the firm.  If you think your organization can use some help in pursuing these kinds of ideas, please don't hesitate to call.   I've been helping companies retool their cultures for over two decades.
This article originally appeared on Inc.com. You can connect with Jim Kerr at [email protected]
---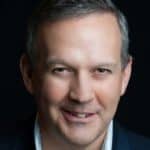 Jim Kerr, founder of Indispensable Consulting, is an N2Growth strategic partner. He is one of today's foremost thinkers on organizational design and culture transformation, Jim is an Inc.com columnist and a 5X bestselling business book author. Learn more at www.Indispensable-Consulting.com
All author posts