In today's post, I'll give President Obama a break on his domestic policy, but I cannot give him a free pass on his foreign policy agenda (or lack thereof). I can't recall a President in modern times who has exhibited more foreign policy naivete than Barack Obama. He has the uncanny ability to make the wrong move, at the wrong time, and in the wrong place. His apologetic statements at the G20, allowing North Korea to launch a long-range missile, continuously falling prey to the lulling tactics of Mahmoud Ahmadinejad, bowing to the Saudi King, and giving Hugo Chavez a propagandist photo opportunity are nothing compared to his decision to release "top secret" CIA memos on interrogation methods. In today's post, I'll explain why this President and his administration are in way over their heads…
From releasing prisoners at Gitmo without any plan to using public funding to finance abortions overseas to Hillary's inappropriately translated "reset" button, to Obama's classless gifts to foreign dignitaries, the new administration just can't get it right. While the phrase "War on Terror" has been banned by the Obama administration, Janet Napolitano didn't seem to have any trouble floating the idea that our veterans could pose a terrorist threat…Any sane individual would have to admit that it makes no sense whatsoever that the Obama administration will not call a terrorist a terrorist, but they don't hesitate to label the men and women who risk their lives in the service of our country as potential terrorists. Give me a break…
While I could fill pages with the foreign policy gaffes that have occurred during the first three months of the Obama Administration, nothing supports my case that President Obama is not ready for a prime time more than his decision to release CIA memos on the US interrogation methods. Barrack Obama just told our enemies exactly what they can expect should they be captured. They now have a field guide for use in the recruitment and training of terrorists provided by Barrack Obama. If memos like this were leaked in a responsible administration, at a minimum it would have been considered a breach of national security, and would more likely have been considered treasonous.
I wish I were hopeful that these types of mistakes would cease to occur moving forward, but given this administration's lack of common sense, coupled with their lack of foreign policy experience I'm afraid I won't hold my breath…
---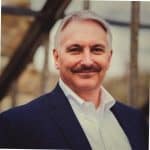 Mike Myatt is a leadership advisor to Fortune 500 CEOs and their Boards of Directors. Widely regarded as America's Top CEO Coach, he is recognized by Thinkers50 as a global authority on leadership. He is the bestselling author of Hacking Leadership (Wiley) and Leadership Matters… (OP), a Forbes leadership columnist, and is the Founder and Chairman at N2Growth.
All author posts