The process of sourcing, interviewing, hiring, and onboarding an executive continues to evolve at a rapid pace. Many corporations are overhauling their approach to hiring executives and are more open-minded to change than ever before.
I recently had coffee with a newly retired HR executive for a Fortune 500 healthcare company and learned The Great Resignation had worked its way up to the executive shelf. Another executive who works in a multinational Fortune 100 insurance company told me that they are working more hours than ever before just to carry the load of lost team members. This person is currently looking for a change, after serving their firm for over 11 years. They explained that they couldn't justify working 12-14 hour days to carry the additional workload and continue losing time with their family. These kinds of stories are everywhere today.
The key is deploying the right strategy to capitalize on or counter executive turnover while making the best of the incredible sea of quality talent available in the marketplace. Below are four trends in executive hiring with strategic solutions to combat today's executive recruitment challenges.
4 Trends in Executive Hiring With Strategic Solutions
Candidate Driven Market: Most active candidates are exploring at least two to three other opportunities while interviewing with your organization. Aligning your corporate purpose with the candidate's is a recipe for success. Taking a focused and strategic approach to understanding needs and motivators with your candidate will help accelerate alignment and build lasting trust between both parties.
Hiring Paralysis: With so many potential candidates to choose from, keeping pace with the growing fluidity of the talent pool is essential. Many corporate HR teams are operating in a legacy model, bogged down with hiring downstream talent and struggling to quickly and efficiently source top-shelf talent.
Partnering with an executive search firm to provide the extra hiring "horsepower" can be an excellent investment and enables access to a trusted network of top-tier executive talent. It's vital in your selection process that you partner with a search firm equipped with the right amount and alignment of resources to reach the broader talent pool.
Rising Cost of Talent: The surge of opportunities available to candidates today has driven up the cost of recruitment at all levels. Put simply, quality candidates have more options available to them, and salary and benefits are just two of the many variables driving the decision-making process. You can get ahead of showstoppers by creatively enhancing your offer by focusing on the entirety of the total rewards package and thinking beyond just salary and benefits.
Differentiating factors like alignment to one's purpose, culture, leadership coaching, peer support, upward mobility, living allowances, and long-term incentives such as equity, and deferred compensation can be useful levers in architecting a dynamic compensation package that is hard to refuse.
Hesitation for Relocation: Candidate attitudes have shifted about relocating and spending less than five days a week in an office. Of all the executive placements our firm completed in 2021, only 54% of companies required relocation, down from 77% in 2019.
To solve the relocation conundrum, companies can implement hybrid solutions to close on top talent. In 2021, N2Growth's executive placements saw a 40% increase over 2019 in hiring firms offering a hybrid model to the placed candidate. Additionally, the optionality to avoid relocating increases access to high-quality talent pools spanning across borders, without costly relocation packages. It's a win-win.
The US Bureau of Labor Statistics projects that the overall employment of top executives will grow 8% from 2020 to 2030, about as fast as the average for all occupations. About 247,100 openings for top executives are projected each year over the next decade. They conclude that many vacancies are expected to result from replacing workers who transfer to different occupations, exit the labor force, or retire.
With an abundance of talent and opportunities available in the marketplace, workers have more control of their careers than ever before, and it's making news. Earlier this month, Amazon announced that wage caps doubled for corporate and technology workers. They reported that compensation packages went from $160k to $350k annually to attract and retain the best talent. We can be sure that organizations who ignore these new realities will lose out on attracting top talent to the forward-thinking companies that are open to change.
Share your thoughts in the comments below.
---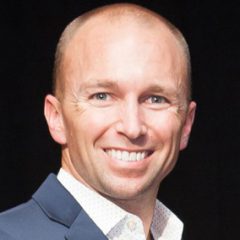 George ZImny is a member of the Board of Directors at N2Growth. He helps to ensure the company's prosperity by collectively directing the company's affairs while meeting the interests of the company's employees, shareholders, and clients.
All author posts
---
Our executive search practice focuses on senior executive, board and C-Suite searches. The world's leading brands seek our counsel to build best-in-class leadership teams, to manage performance, and for succession planning.
Find Leaders
Our broad portfolio of executive coaching & leadership development services pushes companies and teams to greatness, whether through 1:1 executive coaching or enterprise-wide leadership advisory. There actually is a silver bullet in business – it's called great leadership.
Develop Leaders