For the last post of the year I decided to update a piece I published earlier this year – I also consider it to be the most important work I authored this year…it applies to all of us.  Over the years I've come to believe that there is only one sure-fire litmus test for measuring leadership success, and to the chagrin of many reading this post, it has little to do with what happens on the job. Today's post might push a few buttons and test the boundaries of your comfort zone, but if you stick with me, I promise you'll be glad you did. I'm going to peel back the layers on your personal brand, question your priorities, and quite possibly put a big dent in your carefully crafted professional facade. We're going to get very personal today – How's your family life?
If the opening paragraph caused you to wince, then the text that follows is written just for you. If the next sentence seems a little preachy, it's meant to be. The true test of any leader is not measured by what's accomplished in their professional life, but rather by what's accomplished at home. If you're a well-oiled machine at work, but your family is falling apart at the seams – who cares? Let me be blunt – you won't earn anyone's respect, at least not the respect of anyone who matters if your concern for career success overshadows your concern for the well-being of your family. If you're struggling with the family balance thing my advice is simple: don't attempt to balance your family – make them your priority.
Think About Your Legacy:
Create a legacy that transcends your career. Having the advantage of the hindsight my gray hair affords me, I can say with great certainty that who you are as a person is infinitely more important than the title you hold at work. There are few things in life as thought-provoking as witnessing what by all outward appearances seems to be a successful executive, but as you begin to peel back the layers of their carefully crafted veneer, you quickly come to realize that they are little more than an empty, bitter, and frustrated person. They work their entire career chasing some elusive form of fulfillment only to fade into the sunset with nothing more than an empty lifetime of regrets as their reward.
I've simply lived too long to buy into the myth that success in the workplace will create happiness at home. While it makes for a nice sound bite to console those with a guilty conscience, IT IS A LIE. If your business is growing, but your spouse is crying and your children are neglected, it's time to do a reality check on your priorities. If your secretary respects you, but your spouse doesn't you have serious issues that need your immediate attention. If you would rather spend time with your online "friends" than with your children, it's time to pull the ripcord on your internet connection.
Here's the cold hard truth…if you cheat your family to invest in your career, you and your loved ones will pay a very heavy price. It is simply wrong to value your workplace commitments over your family commitments – moreover it's not necessary. If your focus is on your family, your career won't suffer, it will flourish. Get this wrong and not only will your family suffer, but so will you as you someday mourn the loss of what could have been, but cannot be recovered.
If you really want to get to know me, don't waste time reading my bio or scrutinizing my professional successes and failures, get to know my wife and my children. My best work, the work that I'm most proud of, is the relationship I have with the love of my life whom I've been married to for almost three decades, and with my two grown children who now consistently teach me more about life than I taught them. While I've had more career success than I probably deserve, I'm just as flawed as anyone reading this post. What I can tell you is that I've always made my family a priority. I don't regret a single second of the time I've invested in my family, but I've lost track of all the regrets I have over time squandered on the job.
You see, everyone creates a legacy – the question is will it be one worth leaving? While a legacy is classically defined as something of significant and/or lasting value that survives its creator, the best legacy is one that can be lived before it is left behind.
The bottom line is this:
If you're a superstar at work, but a slacker at home you're not succeeding at anything other than being a disingenuous, ego-centric charlatan. If this describes you, you're not a leader you are a poser. As a very wise person once said (my wife), "don't waste your time investing in those who won't be crying at your funeral."
Whether you agree or disagree with what I've espoused above, I'd love to hear your comments below…
---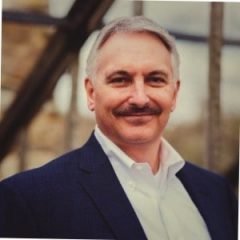 Mike Myatt is a leadership advisor to Fortune 500 CEOs and their Boards of Directors. Widely regarded as America's Top CEO Coach, he is recognized by Thinkers50 as a global authority on leadership. He is the bestselling author of Hacking Leadership (Wiley) and Leadership Matters… (OP), a Forbes leadership columnist, and is the Founder at N2Growth.
All author posts
---
Our executive search practice focuses on senior executive, board and C-Suite searches. The world's leading brands seek our counsel to build best-in-class leadership teams, to manage performance, and for succession planning.
Find Leaders
Our broad portfolio of executive coaching & leadership development services pushes companies and teams to greatness, whether through 1:1 executive coaching or enterprise-wide leadership advisory. There actually is a silver bullet in business – it's called great leadership.
Develop Leaders