In June, under immense pressure from incensed investors who didn't take kindly to Uber's unrestrained "Bro" culture, Travis Kalanick stepped down as its CEO. Able to retain his seat on the firm's 11-member board, Kalanick was able to maintain extra voting power granted him in the Company's original by-laws. This extra voting power could have been used to help him to control the company's future direction. But, last week Uber's board voted to shred that extra voting power – putting every board member's vote on an equal footing.
Clearly, the company isn't out of the woods, yet. Just last month, London city officials said they would not renew the company's license because of the Company's lack of corporate responsibility. Clearly, Kalanick's successor, Dara Khosrowshahi has his hands full as he charts a course for the future while working to overhaul Uber's sad corporate reputation and internal company culture.
As a guy who has made his living for over 30 years helping executives to transform their company cultures, I am compelled to share some free advice with Uber's new CEO. While the ideas are by no means earth-shattering, they are fundamental to driving the kind of sea-level change needed at Uber:
New Leaders need to create and share a vivid and compelling vision in order to engage and inspire their organizations.
An outside-in perspective can inform what the "new normal" can and should be. Seeing the world from the viewpoint of those that an organization serves will enable break-through thinking and lead to the delivery of exceptional products and services.
Communication is the key to engagement. Your people need to know where you are, what you want, and how you expect them to get there.
Be sure to put the right kinds of communication mechanisms in place to keep your staff properly informed. How can you expect solid communication, if you don't enable it through the implementation of the necessary tools and devices?
Being "in it together" is the only way to drive widespread transformation. People want to be part of something bigger than them. Make a "cause" out of your transformation effort by helping people understand what's in it for them and they will pull together to make it happen.
Measure results, not effort to change behavior. It doesn't matter how much effort one expels to achieve success. It's the success that matters. Measure outcomes and people will change their individual behaviors as necessary to achieve the results expected.
Consider the next generation of employees as you imagine the future. You must take into account the values and expectations of the next generation of employees in order to ensure that you crafted a culture that will attract and retain the talent you need to achieve your vision. If you don't someone else will!
An active leadership style enables you to know when to "push" and when to step back and observe. You don't always need to be in the front of the room – that kind of behavior can stifle the growth and maturity of your staff. Rather, be involved and understand exactly what your team needs from you in order for them to be successful.
To close, there's no doubt that Mr. Khosrowshahi has quite a challenge ahead of him at Uber. But, by all accounts, he's up for the task. But, of course, he doesn't have to take the journey alone. There are people out there that can help (and would welcome the challenge of rolling up their sleeves, right beside him) to do the work needed to put Uber back on track. If you think that your company could use a company culture overhaul please reach out.
This article originally appeared on Inc.com. You can connect with Jim Kerr at [email protected]
---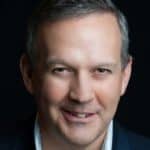 Jim Kerr, founder of Indispensable Consulting, is an N2Growth strategic partner. He is one of today's foremost thinkers on organizational design and culture transformation, Jim is an Inc.com columnist and a 5X bestselling business book author. Learn more at www.Indispensable-Consulting.com
All author posts