Last Friday, McDonalds tweeted from its @McDonaldsCorp account:
Black Friday **** Need copy and link****

— McDonald's Corporation (@McDonaldsCorp) November 24, 2017
Interestingly, it seemingly failed to include any promo content in the tweet, leaving readers to wonder was this an epic fail in the marketing department or a deliberate action intended to drum up interest and buzz for the brand.  I suppose, the mystery of it all could even inspire some to stop by a McDonald's store to find out what the promo (if it existed) was all about.
A quick look at the twitter account over the weekend showed that the tweet was still up and that it was garnering quite a bit of attention with over 1.4K in comments and over 66K "likes," which represents an exceptional response compared to McDonald's other recent tweets that tend to garner responses in the hundreds, at best.
Deliberate or Opportunistic?
I don't really want to get to the bottom of it.  My guess is that it was a mistake made by some inattentive intern or recent college grad working deep in bowels of the social media unit of McDonald's marketing department.  And, when the error was detected (via the thousands of comments received right after the text hit the street), McDonald's chose to keep it up because of the interest that it was generating – apparently applying the old adage: "Any publicity is good publicity."
But, what does it matter?  It worked.  The tweet generated interest.  People were reacting to McDonald's.  Whether the comments were positive or negative (and there were both), there was a buzz.  So, regardless if the tweet was deliberate or a mistake that was handled in an opportunistic way, there are a few lessons to glean from McDonald's Black Friday Marketing approach.
A Few Takeaways For All of Us
What can we take away from all of this?  Here are a few thoughts:
Look to make lemonade out of lemons – let's assume that my hunch is correct and McDonald's made a mistake with this tweet, they didn't panic.  Instead, they rode the wave and made the best of it.  As a consequence, guys like me are still writing about it today.
Overreaction to an apparent mistake can be a mistake – had the Company deleted the tweet or, even worse, issued an apology and extended an offer as a means of compensating those confused and frustrated by the tweet (I am intentionally being melodramatic here), it would have probably ended the buzz right on the spot,  and we wouldn't be debating the mystery of it all days later.
Taking calculated risks can pay dividends – let's assume, I'm off beam with my guess and McDonald's had deliberately tweeted a tweet with no promo content, it would mean that they were willing to take a risk (e.g., losing some customers because of an erroneous tweet) in the hope of generating some additional interest in the brand.  The risk paid off, the tweet is still getting attention.
Vulnerability can be used as a tool – if McDonald's did tweet with intent, they showed that being a bit vulnerable (i.e., big companies can make a Twitter mistake) can be used as a tool to engender attention.  So, showing some vulnerability is OK for your brand.
Match your response to your brand – McDonald's brand messaging connotes fun and low-key dining experience.  It's a response to this tweet mystery (there's been no response from the Company at the time that this article was written) is low-key and the lack of response just makes the whole thing more fun.  I guess we can say, McDonald's is just being McDonald's, which is a good thing.
To close, McDonald's is a solid company and a great brand.  Whether their tweets are always spot on or recycled gibberish, doesn't really matter.  They still deliver a consistent experience at an unfailing value every time you visit one of their stores.  Having an online presence in the fast-food industry are table stakes.  You best have one.  If you can make the shopping/ordering experience even easier through the use of online tools and apps, even better.  Accordingly, at the end of the day, a tweet (even one that harvests a lot of attention) isn't going to make or break the company – it's just good marketing.  Drop me a line, if you'd like some help with your marketing strategies.
This article originally appeared on Inc.com. You can connect with Jim Kerr at [email protected]
---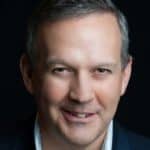 Jim Kerr, founder of Indispensable Consulting, is an N2Growth strategic partner. He is one of today's foremost thinkers on organizational design and culture transformation, Jim is an Inc.com columnist and a 5X bestselling business book author. Learn more at www.Indispensable-Consulting.com
All author posts