MFG of South Dakota is a subsidiary of the Molded Fiber Glass Companies (MFG), a leader in the field of reinforced plastics and composites, serving diverse markets with a variety of composite material systems and processes. A family-owned business for more than 60 years, the company has 13 operating entities throughout North America and is headquartered in Ashtabula, Ohio.
On December 6, 2017, MFG announced the closure of its wind blade manufacturing plant located in Aberdeen, South Dakota.  At that time, the company cited changes in market conditions and proposed revisions to tax policies impacting the wind energy industry in the United States as the reasons to shutter its South Dakota operation.  The company was to close by February 15, 2018.
Fortunately, on December 28, 2017 MFG of South Dakota was granted a reprieve, of sorts, as a new order was received that will sustain operations into the third quarter of 2018.  It's the leadership team's hope that it can parlay its recent success into new opportunities to flourish.  It is mine, too – for MFG of South Dakota is a company aiming to do some good in the world.
Certainly, firms looking to profit from sustainable energy initiatives are in business to make a profit.  That said, sustainable energy is good for all of us as citizens of the world.  So, choosing to create an enterprise aimed at making the world a better place to live is "doing good" by its very nature.  But, MFG of South Dakota's story of "doing good" doesn't end with its industry choice.  In fact, that's only the beginning of the story.
Facing a talent shortage in South Dakota in 2011, MFG South Dakota's leadership team decided to look into innovative ways to hire the workers that they needed to staff their plant.  They learned about the Karen people from Myanmar (Burma), an ethnic minority persecuted and interned by a military dictatorship. They began to offer several of Karen's jobs, and, as in most immigrant success stories, more followed.
Clearly, the strategy of "doing good" was good for all involved; the company no longer had a struggle to find factory workers and the Karen people had a path to reliable employment in their new country – that path is the kind that most first-generation Americans would want, steady work and income to make things better for their children.
To close, MFG of South Dakota is trying to do some good, while running a viable business.   I hope that MFG of South Dakota can leverage its short-term stay and extend it into a long-term strategy for success.  Surely, we all agree that the world can use more businesses looking to do some good.
This article originally appeared on Inc.com. You can connect with Jim Kerr at [email protected]
---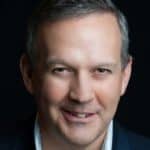 Jim Kerr, founder of Indispensable Consulting, is an N2Growth strategic partner. He is one of today's foremost thinkers on organizational design and culture transformation, Jim is an Inc.com columnist and a 5X bestselling business book author. Learn more at www.Indispensable-Consulting.com
All author posts