To succeed in today's rough and tumble business world you need a solid vision for how you can "digitalize" your business.
Indeed, it is not enough to have a vivid and compelling business strategy.  We must be able to discern what role we are expecting digital technology to play within the business.  It is only with this understanding that we can establish the necessary linkages required to inform digital technology direction-setting.
A good place to start this assessment is to take a quick peek of the current strategic agenda of the company.  It is those project initiatives that serve as the roadmap to success.  They provide the first clue about what the organization's digital technology expectations should be.  But, it is wise to dig deeper than the strategy list because the digital technology implications of each initiative may not have be well understood and additional inferences will need to be made in order to translate strategic aspirations into digital plans.
For example, here is a list of digital technology implications that came from a few of my recent clients' strategic planning efforts.  It is indicative of the ways in which digital technology requirements can be buried within the details of a strategic plan:
Claims Adjudication Process Redesign Project:  A major P&C insurer wanted to modernize its claim handling functions. A review of the project exposed the need for developing a mobile computing application as a means to support the newly reengineered business process;
Service Delivery Project:  A country-wide retailer wanted to initiate a voice of customereffort to better service and retain its customer-base.  A review of the project identified an opportunity to build an online customer support portal as a means to better capture and understand customer needs;
Sales Support Project: A global manufacturer determined that its sales force performance was less than stellar.  Upon review, the provision of a Web-based sales support product was determined to be needed as a condition of project completion;
Customer Intimacy Project: A regional financial services firm new it was losing customers because they lacked the necessary tools to give their customers the attention that they sought.  A review of the strategy called for the acquisition of a cloud-based Customer Relationship Management (CRM) package as prerequisite to the completion of its "Customer First" initiative;
Product Distribution Project: A niche software company was losing market share to more innovative firms.  A review of the strategy recognized that the best solution for it to remain competitive required a retooling of its packaged software products into a Software-as-a- Service (SaaS) solution.
All of these simple examples illustrate the importance of taking the time to recognize ALL of the digital technology implications of our business strategies.   It is by making this connection that must we forge a meaningful digital strategy plan that will deliver results.
To close, digital technology implementation only makes sense when it is fielded in the service of the business.  Otherwise, it's just technologists playing with the latest toy.  Be sure to "acid test" your business strategies before you seek digital solutions to enable them.
This article originally appeared on Inc.com. You can connect with Jim Kerr at [email protected]
---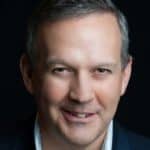 Jim Kerr, founder of Indispensable Consulting, is an N2Growth strategic partner. He is one of today's foremost thinkers on organizational design and culture transformation, Jim is an Inc.com columnist and a 5X bestselling business book author. Learn more at www.Indispensable-Consulting.com
All author posts