Change seems to occur at an ever-increasing speed, forecasting, especially concerning long term scenarios is an extremely risky business today. Forecasts often lead to disappointments, for management, employees, shareholders and other stakeholders.
Because of the complexities at hand, we can always find reasons for why forecasts and change plans didn't work… The following may sound familiar:
Organizational developments did not always have an impact, as expected.
OR, employees/leaders turned out to be less suitable for the job than hoped for.
Does this mean that we should stop making forecasts and not plan at all? No, that is certainly not my message. We should continue to make plans, provided we make our plans as flexible as possible. Could we have planned for the COVID-19 pandemic? I don't believe so.
Making plans flexible means that strategies must be adjusted much more frequently than we're used to, which usually involves constructing a framework for decisioning. This enables leaders and employees to anticipate trends, make decisions, and adapt accordingly.
Permanent Phenomenon
The current crisis is teaching all of us the necessity of organizational flexibility and adaptability. For those leaders prone to act, organizational adjustments are occurring at an increasingly faster rate, we must rethink our attitude towards "change". We can no longer approach change as something which must be avoided, or worse, respond reactively to plans when things become broken. By then, it is usually too late.
Change is but a permanent phenomenon providing both a risk of failure and upside opportunity. So how can we learn to better handle such transitions? Once the dust has settled from the COVID-19 pandemic, we will be facing our next great challenge. How do we manage the social, economic, and political impact that has been contrived on a global scale? The key being: we must plan and adapt. The quicker we can do this, the better.
The White-Water Raft
To illustrate the above I would like to share the story of "Permanent White Water", often told by Roosevelt Thomas, President, and Founder of the American Institute for Managing Diversity Inc. Today's dynamic environment of change can be compared to a white-water raft ride. Everyone must take an oar and do his or her part to propel the raft forward and as we look ahead and see rapids approaching, we ask ourselves "How will we meet that challenge?" There are two mindsets we can take to succeed.
1. Survive
The first maintains that although we see rapids approaching, there is a pool of calm water beyond. If we simply survive the turbulence, we will make it to the calm water on the other side. We believe this is just temporary, and If we get through this, things will go back to the way they were. Then we can enjoy the calm, easy-going ride once more.
2. Navigate
The second mindset is to realize there are no longer easy rides through pools of calm water. Many organizations are finding themselves in permanent white-water. We are now faced with meeting new and high demand customer needs. There are changing technologies, mergers, transitions, globalization, transformations, and reorganizations just to name a few.
To successfully navigate in this permanent white water, everyone in the raft must continually be given the opportunity to deliver their best effort. Everyone must be motivated, inspired, empowered and engaged in order to contribute their full potential. The leadership capabilities it takes to navigate permanent white water are distinct from those who simply survive the rapids to reach calm waters beyond.
Here at N2Growth, our executive search practice not only helps organizations navigate their way through continuous white-water environments, but we also bring organizations and teams of leaders together to help navigate their way to a sustainable future.
---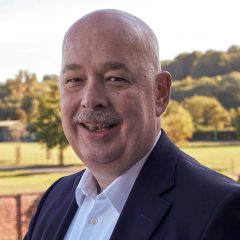 Paul Huiskens serves as a Senior Partner and N2Growth. Paul brings over 30 years of international human capital leadership experience helping clients. His background includes a broad set of industries, including consumer goods, technology, industrial pharmaceuticals, and plastics/chemicals. He influenced big-picture business priorities, defined innovative HR strategies, and applied people and organizational best practices to drive results. As a key business partner and trusted adviser to the Board, C-suite, senior leaders at the holding company, corporate, division and business unit level, his strategic insights and HR expertise have culminated in successful business transformation, steady growth and value creation. Expertise includes developing International organizations, implementing programs to improve operations, performing organizational diagnostics, executive-level coaching, assessments and placements on a global scale.
All author posts
---
Our executive search practice focuses on senior executive, board and C-Suite searches. The world's leading brands seek our counsel to build best-in-class leadership teams, to manage performance, and for succession planning.
Find Leaders
Our broad portfolio of executive coaching & leadership development services pushes companies and teams to greatness, whether through 1:1 executive coaching or enterprise-wide leadership advisory. There actually is a silver bullet in business – it's called great leadership.
Develop Leaders