Organizational change is inevitable. Like all living things, it's vital that organizations regularly adjust in order to accommodate the ebb and flow that goes on within the ecosystems in which they thrive. Every so often, though, a "Big Change" is needed to better position an organization for long-term success. In those times, proper preparation is required.
Here are 6 steps that you can take to get your next "Big Change" effort successfully off-the-ground:
Give It a Name: Massive change efforts deserve to be formally managed like a project. So, give it a name. Identify the improvement opportunity that exists and describe the expected results. This will help to frame the effort and serves a starting point from which to gauge success.
Get the "Juice": Secure "true" Executive Sponsorship for the effort by identifying a senior leader to sponsor the change initiative. The sponsor's job will be to remove any roadblocks that emerge during the project and to harness the necessary participation among stakeholders to ensure success.
Make It a Job: Don't expect to drive tremendous organizational change on a part-time basis. Rather, define a core team that can dedicate a full-time effort to get the job done. Led by the project manager, it will be the team's responsibility to do the work needed to analyze, discover and recommend a plan to institute the transformational changes needed to achieve the goals of the effort.
Line Up the "Right" Players: Great change doesn't happen in a vacuum. It requires the involvement and participation of many stakeholders. Determine who those stakeholders are and interview the key leaders involved and conduct workshops with a representative sample (if not all) of the "rank and file," so that everyone is involved.
Plan the Attack: Once you know the scope of the effort and who needs to participate, it's time to craft a Project Plan that lays out the tasks at hand, the work products to be produced along the way and the schedule that will be followed to get 'er done. Be sure to review the project plan with the executive sponsor and, upon his or her understanding and sign-off, publish it widely within the organization. This will go a long way in managing everyone's expectations.
Communicate It: It's always important to engage people in the process of change within an organization–even if, they're not directly affected. It contributes to transparency and it encourages trust across the enterprise. Once the project plan is published, design communication and engagement mechanisms that enable the sharing of project status and announces milestone achievement across the concern.
As mentioned at the outset, sometimes great organizational change is needed to remain vital. But, it doesn't have to be fraught with danger and trepidation, like so many change efforts seem to be. Instead, just follow these steps and prepare your organization for what's coming, while positioning the people charged with driving it for success.
This article originally appeared on Inc.com. You can connect with Jim Kerr at [email protected]
---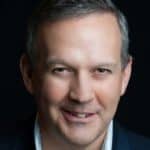 Jim Kerr, founder of Indispensable Consulting, is an N2Growth strategic partner. He is one of today's foremost thinkers on organizational design and culture transformation, Jim is an Inc.com columnist and a 5X bestselling business book author. Learn more at www.Indispensable-Consulting.com
All author posts