Business 2.0 represents a new way of thinking and doing for early 21st Century companies. Unlike e-commerce where consumer transactions are done via the Web, Business 2.0 is about using the Internet-based services to drive entire business processes.
Indeed, the work of transforming an enterprise to Business 2.0 is quite an undertaking. But, this transformation has an ally in "New IT"–a confluence of cloud-based computing, digitalization, automated operational frameworks and platform-driven execution environments that can be redesigned on the fly through the leverage of highly sophisticated data analytic capabilities.
We're already imagining the possibilities that Business 2.0 has to offer–think disruptors like Amazon, Salesforce.com and Uber and you'll quickly grasp the possibilities. That said, it's easy to predict that many more game changers will come as businesses begin to enthusiastically embrace and leverage New IT. In fact, industry analysts, including IDC, are already predicting that over one third of the top 20 firms in each industry sector will be disrupted by new competitors within the next 5 years and it's a matter of transform or perish.
Consequently, there are a few important implications for businesses to consider as they progressively shift to Business 2.0–progressing from old computing paradigms toNew IT. Here are a 5 worth assessing:
"Big IT" No Longer Needed: Cloud-based solutions enable businesses to acquire computing power on a "pay as you go" proposition. Why incur the cost of owning and operating your IT environment when you can pay a monthly fee for service that comes with a no cost of ownership ability to scale as needed?
Digitalization of Core Processes Require Radical Business Redesign: As more and varied cloud-based solutions become available and digitized front-ends are used to knit them together, the people, processes and practices that underpin a business will require a sweeping overhaul. The sky's the limit when you consider how companies are already leveraging Web-based services and smart devices to augment the customer experience.
Architects of All Kinds are in High Demand: While firms will no longer need huge IT departments to keep them humming, businesses will need architects of all types to contrive the way solutions can be developed and delivered to the enterprise. Business architects, data architects, automation framework architects and technology platform architects will be in high demand as companies begin their journey to Business 2.0.
Data Storytellers become Business Strategists: As I wrote in earlier articles, a special brand of data analyst will emerge that can leverage the sophisticated data analytics capabilities available to produce meaningful information for running the business. Once more, these data storytellers, can organize and present their findings in compelling ways that serve to engage and inspire, raising them to the level of business strategists.
CIOs become Aggregators of Business Capabilities: What does the CIO do, when there's no Big IT to manage? They become important members of the Business 2.0 senior leadership team–charged with identifying and aggregating the technological capabilities available in the marketplace for delivery into the enterprise.
To close, Business 2.0 holds great promise for re-imagining how work is done and robust New IT capabilities are available to drive the ready transformation of businesses that are ready to take the leap. The ability to seize market share, however, rests in the ways these capabilities are amassed, organized and the information, that they deliver, is leveraged. This is where the strategy comes into play. It is this that will separate the winners from the also-rans.
This article originally appeared on Inc.com. You can connect with Jim Kerr at [email protected]
---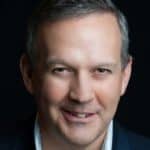 Jim Kerr, founder of Indispensable Consulting, is an N2Growth strategic partner. He is one of today's foremost thinkers on organizational design and culture transformation, Jim is an Inc.com columnist and a 5X bestselling business book author. Learn more at www.Indispensable-Consulting.com
All author posts