Quality leadership or a lack thereof is easy to spot if you know what to look for. The problem is most people don't know what to look for in a leader, and according to a recent study by Chief Executive magazine many CEOs don't seem to know what to look for either.
While I probably shouldn't have been surprised, I will admit to being absolutely stunned as I reviewed the results of a survey published in Chief Executive in which respondents (sitting CEOs) ranked the top 10 skills needed for effective leadership.  Following are the results in descending order of importance:
Adaptability to change — 60%
Strategic thinking — 55%
Integrity — 48%
Very good communicator — 40%
Being trustworthy and open — 38%
Vision — 35%
Develops and fosters diverse teams — 33%
Delegation — 28%
A positive mind-set — 26%
High self-awareness — 26%
If you've ever wondered why some CEOs seem disconnected, it might be worth putting the leadership traits they value under closer scrutiny.
How does it make you feel knowing that many sitting CEOs don't place much value on integrity, on being trustworthy and open, or on team building? Not very inspiring is it? Even more revealing is that the value placed on integrity, trustworthiness, and transparency by respondent CEOs went down when compared to the 2013 survey results – we are going from bad to worse.
Here's the thing – predicting the success of a leader isn't really difficult to do; I've been doing it for years. Just examine what they value and their resolve to remain committed to said values. I've often said there is no reason to be surprised by a leader's behavior unless you've failed to observe their character – I stand by this statement.
While often misunderstood and/or overcomplicated, at its essence, leadership is little more than a study in human behavior. Great leadership understands how to align people around a higher purpose and shared values to deliver on a clearly articulated and well-understood vision. They value people more than process, change more than the status quo, and simplicity over complexity.
The reality is the talent leaders attract, the teams they build, the culture they create, the vision they cast, and the results they achieve will always be closely tied to what they value.  Put simply, leaders deserve the outcomes they create.
It would be unfair for me to comment on the survey results without putting forth what I believe is a better prescription for effective leadership. So following are my recommendations for points of emphasis if you're serious about being a more effective leader:
Integrity/Character/Selfless Courage
Values/Vision/Servant's perspective
Brand/Engagement
Leading change/disrupting mediocrity
Adaptive creative thinking and problem solving
Talent/team building
Listening
Focus on simplicity
Organizational/market/self-awareness
Servant's perspective
If my list more closely reflects your values than the results of the Chief Executive survey, I'd encourage you to take a deeper dive by picking up a copy of my latest book Hacking Leadership (Wiley) as you may find some ideas you'll find useful in transforming personal, team and organizational effectiveness.  The good news is this – if you've ever felt like you don't fit in it's probably because you don't, but that may not be a bad thing. Leaders attract what they value and reward, and if what your leadership values and rewards are more consistent with the Chief Executive survey results than my recommendations, trust me – you don't want to fit in.
Thoughts?
Follow me on Twitter @MikeMyatt
---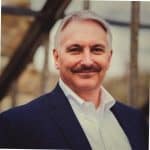 Mike Myatt is a leadership advisor to Fortune 500 CEOs and their Boards of Directors. Widely regarded as America's Top CEO Coach, he is recognized by Thinkers50 as a global authority on leadership. He is the bestselling author of Hacking Leadership (Wiley) and Leadership Matters… (OP), a Forbes leadership columnist, and is the Founder and Chairman at N2Growth.
All author posts