Clearly, artificial intelligence (AI) and deep learning technologies are finding their way into most everything that we touch and use in everyday life, including consumer products, financial services and healthcare delivery.   This is indicative of significant inroads made in IT services, communication services, electronics, mechanical equipment and biomedical products, which serve as foundation stones for the evolution of AI applications.
According to a recent Hyundai Research Institute report, quoted here, South Korea lags behind the U.S., Japan and the EU in AI preparedness. However, quick looks at the country's leading manufacturers suggest that its marquee companies are going to do something about that fact.
Consider these recent examples:
LG Electronics announced, at this year's Consumer Electronics Show in Las Vegas, that it is developing a proprietary deep learning-based artificial intelligence technology called DeepThinQ 1.0.
"Products developed on the DeepThinQ platform educate themselves using cloud servers to become smarter over time. This learning feature is at the heart of DeepThinQ, allowing LG AI products to understand not only their external environments but also the behavioral patterns of their customers. For example, LG ThinQ air conditioner learns customers' living patterns over time and cools the room automatically to the temperature preferred by the occupant. In the car, LG's cabin monitoring technology learns the driver's facial expressions and gestures and recognizes the moment the driver starts to get drowsy. Eventually, ThinQ will be able to automatically adjust the music, lighting or climate inside the car by learning about the passengers who most often occupy the car."
Hyundai Motor announced its plans to invest widely in leading Israeli start-ups to fast-track the manufacturer's future advanced automotive technologies developments.
According to a recent Hyundai Motor Group press release, Dr. Young Cho Chi, Executive Vice President of Strategy & Technology Division and Chief Innovation Officer detailed:
"Hyundai Motor is very interested in Israel's ecosystem of technology innovation, especially in the sector of transportation. This is why we recently signed an MOU with Technion, one of the world's top science and technology research universities (in Israel)…Our new investment center (here) will allow us to work more closely with the most innovative new businesses and lead the industry in new and creative smart mobility."
"…a bold reinvention of its intelligent interface that's even more ubiquitous, open and personal. Powered by the Samsung Connect, Bixby will act as the controlling platform of your connected device ecosystem, including mobile phones, TVs and even home appliances to make the smart home experience even smarter…In fact, we are adding Bixby Voice to our Family Hub refrigerator. Now, you will be able to check the weather, build shopping lists and order groceries with the power of your voice. So, for example, if you were running low on milk, you would just say, "Hi Bixby, order milk."
To close, it's my bet that South Korea can become the juggernaut that brings smart living to the world.  As long as its leading export manufacturers, like the ones celebrated above, continue to maintain their deep and rich commitment to R&D.  If they do, they will continue to drive and design innovation into their products and set the high bar for their competitors, (which, in itself, will drive further innovation).
Reach out to me if you would like to discuss how your company can build a culture of innovation – one that embraces AI and deep learning technologies. This article originally appeared on Inc.com. You can connect with Jim Kerr at [email protected]
---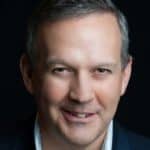 Jim Kerr, founder of Indispensable Consulting, is an N2Growth strategic partner. He is one of today's foremost thinkers on organizational design and culture transformation, Jim is an Inc.com columnist and a 5X bestselling business book author. Learn more at www.Indispensable-Consulting.com
All author posts