The best leaders always have a back-up plan, so my question to you is: what's your Plan B?
My experience with most executives & entrepreneurs is they are totally committed to and focused on success. As a result, many of them tend to have a major blind-spot (translation: weakness) when it comes to the anticipation of setbacks.  While this is understandable, it is nonetheless naive, and it constitutes a major flaw in the business logic of most strategic plans. This is so much the case that the most often overlooked aspect of strategic planning is adequately addressing contingencies as part of the planning process.
In the text that follows, I'll take a closer look at the value of contingency planning…
The reality surrounding the success of any implementation is found by understanding that no matter how smart you are, things rarely go as planned. Those that plan in advance for changes in circumstances can adroitly address issues when they occur, while those who must deal with "unforeseen" circumstances don't tend to fare as well. Smart leaders view obstacles as a constant rather than a variable and incorporate that thinking into their planning.  Any well-crafted strategy anticipates obstacles and factors in multiple "what if" scenarios.  Leaders that wait until a problem occurs to deal with it place themselves and their organization at a huge strategic disadvantage.
The three most common outcomes created by a lack of contingency planning are:
Watching things grind to a halt as you scramble to evaluate options;
Having fewer options to assess based upon the new found time constraint, and;
Carrying flawed initiatives forward. Leaders without a Plan B can sometimes refuse to acknowledge the reality of a failed initiative.
One of the exercises I like to take clients through to help identify areas of risk is a premortem – the hypothetical opposite of a postmortem. If you anticipate what might kill a plan before you embark upon the plan, you're much more likely to succeed in refining and executing the plan. Speed is your friend and should be leveraged to your advantage. Speed is aided by anticipation and slowed by a lack thereof. Smart leaders will do everything in their power to keep a decrease in velocity from becoming a self-imposed adversary due to a lack of contingency planning.
It is important to remember that contingency planning is the key to avoiding costly mistakes. In most cases, your wins won't put you out of business, but your losses most certainly can. The three most critical items to focus on when conducting your planning are:
Ensure that personal accountability is present on any major benchmark, milestone or deliverable.
Make sure that someone has identified the 5 worst things that could happen with any initiative, what steps can be taken to prevent their occurrence, and what measures will be taken to overcome them if they happen?
Make sure that advance warning signs for potential failures are identified and understood so that you have plenty of runway in front of you to implement your contingency plans.
My final suggestion is that you take the time to review all mission-critical plans to ensure that the proper contingency plans have been put into place. If you find an initiative that is flawed or failed don't let your pride or ego keep you from doing the right thing. Smart Leaders know when to cut their losses and make the needed or necessary changes.
Sidebar: This post was inspired by a conversation I had with Mark Oakes (@MarkOOakes) about the historical origin of the term" Plan B." As told by Mark, the story goes like this: Baron Von Bismark was tasked with unifying the axis powers in WW1. He had his aids work for months preparing the perfect unification plan. Upon completion, they wanted to immediately put it into action. Bismark said, "NO…prepare a second plan in the event the first doesn't work." It became knows as 'Plan B' (B)ismark Plan = Plan 'B'
---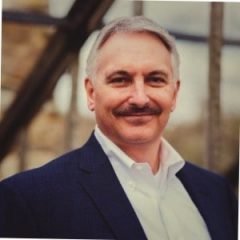 Mike Myatt is a leadership advisor to Fortune 500 CEOs and their Boards of Directors. Widely regarded as America's Top CEO Coach, he is recognized by Thinkers50 as a global authority on leadership. He is the bestselling author of Hacking Leadership (Wiley) and Leadership Matters… (OP), a Forbes leadership columnist, and is the Founder at N2Growth.
All author posts
---
Our executive search practice focuses on senior executive, board and C-Suite searches. The world's leading brands seek our counsel to build best-in-class leadership teams, to manage performance, and for succession planning.
Find Leaders
Our broad portfolio of executive coaching & leadership development services pushes companies and teams to greatness, whether through 1:1 executive coaching or enterprise-wide leadership advisory. There actually is a silver bullet in business – it's called great leadership.
Develop Leaders