Executives are the best business leaders in the world. They are subject matter experts in their field, the brightest minds, and equipped with the immense technical skills and experience to be at the helm of the world's most powerful and disruptive companies.
The truth is that even these world-class leaders have room to grow and can find ways to identify their weaknesses, optimize their performance, and become even better leaders. But often, these top-tier executives don't know where to go to achieve this critical perspective and guidance at this stage in their careers.
So, the question remains: when these top executives want to optimize their performance, become more self-aware, and improve their margins even further, how can they do so? By turning to a skillful executive coaching company that knows exactly how to deliver results when it comes to leadership coaching and helping leaders do what they do best: optimize their performance, imagine further, and lead well.
Executive coaching and talent development, in general, have been around for a few decades. Still, it has taken many different forms, and today, not all executive or leadership coaching is created equal. For example, executive coaching is often likened to general business coaching, which is an incorrect and potentially dangerous comparison to make.
That's because while business coaching experience might help leaders develop the skills they need for their job, executive coaching goes far beyond this and doesn't actually touch the technical skills a leader might need for their role. Instead, coaching business professionals through a highly skilled executive coaching company takes things to the next level by allowing the world's most talented leaders to identify how they can improve every aspect of their work and lives to lead their organizations through targeted and strategic change.
What Is Executive Coaching?
What exactly is executive coaching, and how can an executive coaching company benefit leaders who are already subject matter experts in their field? When you're at the top leading organizations, is there still room to grow? The short answer is: absolutely because, as we touched on above, executive coaching is far different than standard business coaching.
To clarify, executive coaching is not professional mentoring and does not help leaders in their specific expertise. Executive coaching acknowledges that senior leaders are already masterful in their craft and don't need help in these areas.
Instead, executive coaching is designed for senior executives who want to optimize their performance on the deepest, most nuanced levels. Executive coaching does this by guiding leaders to identify where they can improve outside their primary technical abilities and develop their skills on this advanced level. Executive coaching provides leaders with the tools they need to vastly improve their margins so they can experience trickle-down effects in the rest of their leadership work and other aspects of their lives.
How is that possible? Executive coaching is similar to holding up a mirror so an executive can see themselves. This powerful reflection and guidance can help executives identify blind spots they might be missing.
These blind spots can often be unproblematic until moments of instability or uncertainty suddenly become detrimental. Executive coaching can allow executives to identify areas where they can improve outside of their expertise and immediate responsibilities, ultimately impacting their work output and ability to reach continuously higher targets.
What Do Executive Coaches Do?
Executive coaching serves a few primary functions. Generally speaking, executive coaching can help leaders increase their capacity to lead well, think clearly, and improve their personal margins, whatever those may be. Through these improvements, executive coaching prepares leaders to be best poised to create strategic organizational change.
Executive coaching doesn't only serve executives and their organizations. It also prepares leaders to provide better opportunities to their employees and others around them.
The truth is that the world's best leaders invest time in developing themselves and prioritize their leadership development so that they not only lead better but create more leaders by bettering others. That's because top-tier executive leaders devote time to imparting principles, techniques, ideas, values, and emotional energy to others, sharing their wisdom and expertise with younger employees in order to create a stronger and more dynamic business.
Executives today are saddled with a business landscape unlike anything in the past. There are new and transforming leadership challenges, such as the mass-resignation trend known as the Great Resignation, and hiring challenges leading to a globally-recognized talent shortage impacting 75% of companies around the globe. Today, executive leaders need to be skilled in areas beyond their technical and managerial expertise to motivate their teams, continuously improve their own output, and take their organizations to new heights.
Plus, it turns out that most executives want advice and input, even at this senior level. One Stanford study revealed that while two-thirds of CEOs say they don't receive any leadership advice, almost 100% of them want it and welcome executive coaching.
This demonstrates that despite being masters of their craft and holding positions at the top of their organizations, executives still crave advice and the opportunities to reflect on and improve their own work. Executive coaching fulfills this need.
Why Should Your Organization Be Interested?
Is executive coaching simply a "nice to have," or is it vital for today's global leaders? There are many reasons why executive coaching is necessary for executive leaders who want to take their talents to the next level and for organizations that want to be industry disruptors that can weather any storm. Here is why your organization should be interested in partnering with an executive coaching company.
What Is the ROI of Working With an Executive Coach?
The powerful return on investment (ROI) of working with an executive coach is known and notable for both the executive themselves and the organization as a whole. Firstly, executive coaching has long been shown to bring ROI to businesses overall, with one study showing that executive coaching produced a 529% ROI and "significant intangible benefits to the business."
Other studies have reported that ROI figures between 500% and 700% are "commonly reported as being a reliable ROI for executive coaching." This ROI comes from many places, including increasing employee productivity, positive outcomes on employee management, talent management, and retention in an organization because executives who work with coaches are better equipped to lead their teams more effectively.
As it turns out, executive coaching doesn't only lead to better employee retention in an organization: it can help executives themselves stick around longer, helping companies grow and impact both positive change and business results. In general, professional development is a proven method of boosting employee retention, with research showing that when team members receive training, they're more likely to stay with an organization for longer.
This is due to the fact that increasingly, employee values are shifting in the workplace. Previously, factors such as compensation, benefits, and perks were the top contenders for what kept employees happy.
But a study by McKinsey revealed that in today's business landscape, employees also want to feel valued by their organization. This study also showed that 53% of businesses said they are experiencing "greater voluntary turnover than they had in previous years." Executive coaching can provide intangible value and benefits to leaders, fueling executive retention.
Executive coaching can also help executives increase their personal learning retention, empowering them to retain better, adopt, and deploy advanced leadership techniques. Data tells us that leadership skills are best retained when taught on the job and in real-world situations.
For example, one study found that leadership skills learned through public pedagogy had the most effective and consistent results. Simply trying to strengthen leadership skills through study alone led to "inferior results." When executives partner with an executive coaching company, they get real-world and real-time feedback on their leadership practices and techniques and develop executive skills relating to their position.
Is Executive Coaching Worth It?
How can organizations and decision-makers determine if executive coaching is actually worth it? The truth is that executive coaching is absolutely "worth it," both for individual leaders and the organization.
For overall improved business success, executive coaching can contribute to leaders who reach new heights and become ceiling-shattering disruptors in their organizations by focusing on their personal growth and core values. For example, research shows that growth-focused leaders who adopt development practices can "grow their top line twice as fast as their peers."
As we discussed earlier, executive coaching also reaps many tangible benefits for the individual leader. Through executive coaching, these leaders can identify their weaknesses and blind spots and work to strengthen them in a highly-personalized setting. Leaders can also find ways to improve their own margins, both inside and outside their specialty, to optimize their work output and leadership practices.
What Companies Use Executive Coaching?
Executive leaders at many well-known companies have used executive coaching and have been very vocal about its benefits. The late Steve Jobs, co-founder and CEO of Apple, reportedly used coaching to improve his leadership style, identify and correct his gaps, and continuously improve himself. Marc Benioff (Founder, Chairman, and CEO of Salesforce), Brian C. Cornell (Chairman and CEO of Target Corporation), and Roger Enrico (CEO of Pepsi) all received coaching at the executive level while being at the helm of some of the most notable companies on the planet.
Oftentimes, individual executives who benefit from coaching understand the value of it and bring those ideologies to their organizations. This then creates cultures of continuous development in the workplace.
For example, Goldman Sachs doesn't only offer learning opportunities for entry-level employees because it understands the value of executive development. With that in mind, they also provide their "most senior leaders executive coaching, leadership acceleration initiatives, and other training."
Here at N2Growth, we've partnered with world-class leaders for executive coaching at some of the most powerful companies in the world, including executives at Deloitte, AIG Aerospace, Maghreb Industries, and Humana.
Advantages of Undergoing Executive Coaching Services
In order to understand the benefits and ROI of executive coaching services at your own organization, it's important to tease out exactly how executive coaching can help transform executives. Here are some top advantages of partnering with an executive coaching company.
Advantage 1: Better Self-Awareness
One of the primary benefits of working with executive coaching firms is that executives can develop a better sense of self-awareness, which can, in turn, help executives lead better. Self-awareness refers to how much people are aware of their thoughts, actions, and feelings and how aware they are of their interactions with others.
Research tells us that those who are more self-aware have a better understanding of others, allowing them to lead more effectively. This research also revealed that self-awareness could lead to better performance by enabling leaders to understand exactly how they operate and how they can achieve optimal results through behavioral changes.
Having a better sense of self-awareness can also allow leaders to have increased self-reliance because they can determine their strengths and have confidence in their abilities to complete complex tasks and challenges. This means they can better trust their own decision-making and make more strategic big-picture decisions that can help the organization arrive at its desired future state.
Additionally, a survey found that 80% of people who received coaching reported increased self-confidence, while over 70% benefited from improved work performance, relationships, and more effective communication skills. Notably, 86% of companies reported recouping their investment in coaching and more. Based on reports like this, it's clear that executive coaching has a tremendously positive impact on leaders, and it's easy to see why the demand for coaching has grown exponentially.
Here at N2Growth, our executive coaching helps facilitate self-awareness in executive leaders through our deployment of internationally recognized assessments. We utilize the top assessments from around the globe to enable leaders to acknowledge their performance and take action using data and analytics. With these assessments, leaders can see from an objective viewpoint how they are performing, where they might be lacking, and how they can improve their performance in different areas of their leadership.
Advantage 2: Expand on Your Leadership Qualities
Executive leadership requires certain executive leadership qualities, most of which are learned over time, and need to be continuously updated, improved, and developed. Aside from subject matter expertise, top leaders might need executive qualities and skills, including strategic thinking, emotional intelligence, delegation, change management, and advanced communication and presentation skills.
While many of these skills can be learned slowly over time, there's no guarantee that executives will learn all the leadership skills and qualities they need on the job. There's also no guarantee of proficiency that a leader will operate at when skills and qualities are learned or developed informally.
However, by partnering with an executive coaching company, executives can fine-tune their leadership qualities, honing in on what they need to improve or update. For example, studies tell us that leaders demonstrate a 28% increase in leadership performance when they go through training.
When looking to expand on leadership qualities, executive coaching is an excellent way for leaders to identify their areas for improvement and expand and improve on essential leadership qualities.
Advantage 3: Work With Your Coach to Unlock Your Leadership Potential
Executive leaders are already incredible leaders. But in today's work landscape, leaders need to be dynamic, adaptable and prepared to reach new heights. On the heels of the coronavirus pandemic and other unprecedented leadership challenges, executives are shifting the ways they lead.
As reported by McKinsey, one of the biggest changes in the focus of today's leaders is "to aspire 10x higher," where leading global executives are looking to unlock their organizations' potential faster and at a greater magnitude than ever before. Leaders are looking to think bigger (at a faster pace than ever before) and are pushing themselves and their teams to imagine farther.
This sort of thinking can allow leaders to contribute more effectively to the team and the organization as a whole. While powerful, this level of potential can only be realized through executive coaching, which allows leaders to reflect and grow.
Realizing leadership potential also means being a healthier and happier leader, both inside the workplace and outside of it. When leaders unlock their potential, they're far more likely to have increased job satisfaction than if they feel they're falling short or not delivering disruptive results. Executives who realize their potential can be far more satisfied with their careers and lives.
Advantage 4: See Goals More Clearly and Purposefully
Another key advantage of partnering with an executive coaching company is that executives gain the skills and knowledge necessary to improve their ability to establish and take action toward achieving goals. In their positions, executives have the power to identify complex long-term goals for themselves, their employees, and the organization as a whole. Through the guidance and reflection that executive coaching provides, executives can better identify their goals and set strategic plans to achieve them.
Clear and purposeful goal setting doesn't just provide lucidity for executives but can also help them lead their organizations more effectively toward goals. Data reveals that goal-setting can generally result in a 36% boost in performance, while 69% of leaders say that well-communicated goals are one of the main drivers of employee engagement.
Goal setting needs an executive approach due to the fact that it can easily be mismanaged. For example, research identifies common goal-setting practices that actually prohibit goal realization.
These common missteps include scenarios where employees feel disconnected from an organization's goals, a focus on individual goals over team-based goals, and the failure of goals to quickly evolve as businesses do. Through the guidance of executive coaching, leaders can identify key team-based goals and easily establish ways to continuously develop them while also understanding how to lead employees towards goal realization effectively.
Advantage 5: Stronger Relationships With the Right People
The relationships that executives cultivate with other people can be powerful in influencing learning, growth, business opportunities, and critical decision-making. Through executive coaching, executives can learn how to develop stronger relationships with the right people, whether those are other executives, leaders, employees, or other potential business partners.
Research tells us that the more senior someone's position is, the more they must rely on relationships to move their initiatives and career forward. That's because the right connections can help executives take their work to the next level through high-level discussions, idea-sharing, and opportunities for collaboration. Simply meeting the right people isn't enough; executives need to have the self-awareness and self-reliance necessary to develop deeper relationships.
At the executive level, stronger relationships with the right people mean having more effective relationships with everyone. One of the ways this can be achieved is through developing the ability to take on greater responsibility (another impact of improved self-reliance).
When executives take on more responsibility successfully, their team will have greater trust in them as a leader, strengthening relationships. Through executive coaching, executives can learn to deepen relationships and develop better accountability for actions and commitments.
It's also important to note that a lack of relationship skills can prohibit excellent employees from reaching the executive level, with research finding that relationship skills can stall someone's career if they're not nurtured.
Advantage 6: Understand Others and Lead Them With Empathy
While many skills are critical for executive leadership, one of them often stands out from the pack: empathy. Empathy has been called "the most important leadership skill," based on research that shows just how critical leading with empathy is to executive success. One study from Catalyst of nearly 900 employees found that empathetic leadership was "an important driver of employee outcomes such as innovation, engagement, and inclusion—especially in times of crisis."
What exactly is empathy at the executive level, and how can working with an executive coaching company allow leaders to develop how they deploy empathy in the workplace? Empathy refers to the way people understand the thoughts and feelings of others, how well they can identify these feelings, and how they can demonstrate this understanding. In executive leadership, empathy developed through an executive coaching company can allow leaders to "step into the shoes" of their employees more effectively and demonstrate compassion.
There are many benefits when executives lead with empathy. That same study from Catalyst found that empathetic leaders can boost the innovation and engagement of their employees, which can contribute to new ideas and emotional investment from workers.
Empathetic leaders can also contribute to decreased employee burnout in their organization and can better connect with their employees by developing a deepening understanding of their life circumstances. Lastly, empathetic executive leaders are also more effective at fostering inclusive employee experiences, which can lead to many other positive experiences in the workplace, such as better employee retention.
When executives are more empathetic, they can improve their communication and work more efficiently and productively with others.
Advantage 7: Help Companies Achieve Sustainable Growth
Strategic and sustainable growth can only happen in organizations when the executives at the helm are prepared to lead in this manner. The truth is that sustainable development doesn't happen overnight and doesn't happen on its own.
Sustainable growth is desired because it is far more beneficial and impactful than rapid growth, which might seem appealing at first, but can often be unsustainable and unhelpful in the long run. For example, one study found that out of 5,000 fastest-growing companies, two-thirds of the firms on the list "had gotten smaller, been disadvantageously sold or gone out of business entirely" within eight years.
Sustainable growth can also help companies weather uncertain economic situations and downturns. McKinsey has identified that organizations can build resistance to economic challenges through several channels, including adaptability, which can help leaders meet longer-term goals of sustainable, inclusive growth. When executive leaders work with executive coaching companies, they can make better decisions and lean on their self-reliance to make dynamic decisions, even in the toughest economic times.
How N2Growth Can Help
If you're looking for an executive coaching company that can help you or your executives take your organization to new heights, we're here to help. We're N2Growth, providing best-in-class executive coaching services for the world's leading executives who want to learn how to optimize their performance. We help your organization create a purpose-driven, scalable culture of executive leadership through powerful executive coaching.
Executive coaching is critical because the opposite of executive growth is stagnation. And the truth is that static leaders govern stagnant organizations, while developing leaders lead growing organizations. Executive leaders are faced with the constant need to learn and develop by investing in their own personal growth.
Here's how our N2Growth approach to executive coaching is different.
Our Approach to Executive Coaching (the Difference)
Here at N2Growth, our approach to executive coaching is unique due to the depth and breadth of experience our coaches possess and the range and flexibility of our coaching offerings. Our perspective on executive coaching is also different from the others because we acknowledge that the executives we work with are already subject matter experts in their craft. What executives at this level don't need from us is career mentorship or assistance doing the things they already do extremely well.
Instead, our approach to executive coaching is to essentially hold up a mirror to executives to allow them to better themselves. We believe that at this level in an executive's career, executives have essentially mastered their profession, and effective coaching can help them improve their personal margins.
What exactly does that mean? Many factors contribute to an executive's leadership ability outside of specific career skills. These areas can often become blind spots because they might not seem directly related to a leader's day-to-day tasks or duties.
But when improved upon, these margins can greatly impact how these executives function and their overall ability to be great leaders. Our N2Growth executive coaching strategy is designed to identify these blind spots and help leaders optimize their work in these areas.
At this professional level, human-centric leadership is necessary. That's also why leadership assessments are a fundamental component of the N2Growth executive coaching strategy. We use globally-recognized core assessments because we believe that all leaders should think from a global perspective.
Our best-in-class assessment tools, assessment debriefs, and interpretations can help organizations glean valuable insights, which can help make your executive management team better. By using these assessment tools, leaders can recognize and take appropriate action based on precise data and analytics.
Another critical key component of the N2Growth executive coaching strategy is that it is not designed to attempt to change a leader's personality. Instead, our precise technique helps raise an executive's self-awareness so that they can optimize their work in a way that is unique to them and improve their own margins to become the most disruptive and effective leader possible.
Clients We Serve
We serve clients that want to develop executive leaders who will create immense value for their companies. In general, our client CEOs run companies that generate well over $1 trillion in revenue, and we have coached CEOs and Boards through more than $100 billion in exits.
Specifically, we coach the following:
Board of Directors
Individual Board Directors
CEOs & Entrepreneurs
CXOs & Senior Executives
Executive & Leadership Teams
High Potential & Emerging Leaders
We offer different individualized services that are flexible to meet the specific needs of our executives. We offer team coaching, one-on-one coaching, service CEOs looking for experienced advisors, and boards looking at composition, succession, or governance.
When it comes to our coaching methodologies, we offer many options. We provide in-person coaching, as well as phone and video coaching.
Coaching can be on an individual basis or for a group, and we also conduct immersive on-demand coaching. N2Growth is also pleased to offer workshops, facilitations, and leadership team development.
Our Locations
We are a global executive search firm and serve over 50 markets worldwide with executive search consultants in strategic locations around the globe, ready to assist you no matter where you are. Our locations and offerings include executive coaching in North America, Latin America, Europe, Africa, and Asia.
Strategic Change Is on the Horizon
In a complex and challenging business landscape, executive leaders need to continuously develop and hone their own skills to maximize their effectiveness as a leader. By partnering with an executive coaching company, executives gain the powerful ability to reflect on their work and spot critical areas for improvement that otherwise would have been left unattended.
Executive coaching brings innumerable benefits to both executives and their organizations as a whole. For the individual executive, executive coaching allows them to reach greater heights, improve their margins, and identify key areas for improvement. They can also gain a better sense of self-awareness and self-reliance, expand their leadership qualities, unlock their potential, and set clear goals.
For the overall organization, executives who undergo coaching can facilitate stronger relationships with their people, lead with empathy (boosting innovation and engagement and decreasing employee burnout), and lead their organizations to sustained growth.
Here at N2Growth, our approach to executive coaching is unlike any other, and few other firms offer the depth of talent and experience in advising senior executives. Our coaches have deep experience in leadership development, strategy, innovation, team building, organizational design, and succession planning. Through our customized methodologies, focus on human-centric leading, and deployment of critical assessments, we are uniquely positioned to address the needs of organizations and executives who want to reach new heights.
Interested in learning more? Contact us and see how N2Growth can elevate your professional career with our tailored executive coaching solutions.
---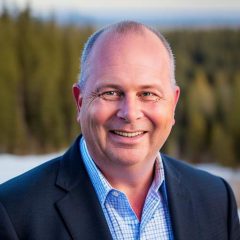 Jim Hotaling serves as Head of Leadership Development and Assessments at N2Growth. He has a track record of being highly successful in environments demanding crisis management and problem-solving skills, organizational development, team building, and uncompromising integrity has made this position a true joy. Prior to assuming this role, Jim served as the Chief of Staff to the office of the Chairman at N2Growth where he received world-class mentorship from some of the brightest minds in the field of leadership. Before joining N2Growth, Jim had the honor of serving as the eleventh Command Chief Master Sergeant of the Air National Guard.
All author posts
---
Our executive search practice focuses on senior executive, board and C-Suite searches. The world's leading brands seek our counsel to build best-in-class leadership teams, to manage performance, and for succession planning.
Find Leaders
Our broad portfolio of executive coaching & leadership development services pushes companies and teams to greatness, whether through 1:1 executive coaching or enterprise-wide leadership advisory. There actually is a silver bullet in business – it's called great leadership.
Develop Leaders