I'm going old-school with today's message – it's going to be direct, and to the point…focus on performance. One of my pet peeves is the voluminous amount of management speak and self-help propaganda currently in circulation designed to codify a lack of performance. I'm an individual that believes in clear and direct communication, so I'll spare you the rhetoric and just do what I do best…cut to the chase. Put simply, the formula for success, what truly differentiates you, is that you either PERFORM or your don't.
The text that follows is not going to nurture you, nor will it serve as a disingenuous pat on the back…I'm not going to tell you what a nice person you are, but I am going to ask you to lose the excuses, rationalizations, justifications, platitudes, theories, and spin and just get the job done. This message is about zeroing-in on the main difference between the impact players and the wannabes…its called delivering certainty of execution. Don't give me excuses…give me results.
See if this rings true…have you ever noticed that it seems to be those soothsayers who can wax eloquent in the planning stages, that always just seem to fall flat on their face when it comes to the implementation? Again, in an effort to keep it simple, don't tell me; show me! A great strategy that cannot be executed is not a great strategy at all…it is a failed strategy. Let me put it this way…It's pretty darn hard to look smart if you cannot deliver the goods.
Think of any successful leader and you'll find they consistently get the job done. They accomplish the mission; they find a way to win; they execute.
Sadly, all it really takes to stand out in today's business world is to follow through on your commitments. It doesn't matter where you went to school, how smart you are, what your title is, or any number of other considerations…if you want to succeed, learn to honor your commitments and execute.
The best advice I can give you is to immediately cease and desist from majoring in minors, learn to harness your passion, leverage your resources, be disciplined in your approach, and always focus on performance. Contrasted with an earlier statement above, it's hard to appear as anything other than smart when you are a master of execution and performance. Few things speak to a leader's ability like consistently putting points on the scoreboard…
---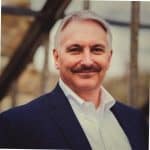 Mike Myatt is a leadership advisor to Fortune 500 CEOs and their Boards of Directors. Widely regarded as America's Top CEO Coach, he is recognized by Thinkers50 as a global authority on leadership. He is the bestselling author of Hacking Leadership (Wiley) and Leadership Matters… (OP), a Forbes leadership columnist, and is the Founder and Chairman at N2Growth.
All author posts