The topic of improving sales should be near and dear to the heart of any CEO. Is your revenue flat or declining? Has the market shifted such that your sales model is showing signs of obsolescence? Are you tired of hearing the same old excuses from your line managers and staff professionals?
A challenge that every CEO and entrepreneur is faced with, is the pressure to create consistent quarter-over-quarter sequential growth in revenue and earnings in an ever-increasing competitive market. In today's post, I'll put forth some suggestions to both help you assess your sales model, and to take the right steps towards jump-starting new sales…
The first thing to do when assessing your sales model is to take a giant step back, and critically examine the current landscape. You can't fix a problem that you don't understand, and implementing change for the sake of change will likely only make matters worse. While there are few one-size fits all recommendations with regard to improving sales, there are some basic principles that if applied situationally can have an immediate impact on catalyzing sales. The following suggestions should at some level have applicational value for anyone reading this post concerned with increasing sales revenue:
Upgrade Sales Techniques. Like any other professional discipline, sales methodologies have continued to evolve in the sales arena as well. However, unlike more technical practice areas, many sales organizations still operate with the same principles and techniques they were using in the 70's and 80's. Traditional sales strategies proffered by sales gurus 20 or 30 years ago are not nearly as effective as they once were. Trust me when I tell you that your prospects and customers have heard it all before. They can see the worn-out, old school closes coming a mile away. They can sniff antiquated selling strategies and will immediately tune out on presentations not deemed relevant. If your sales force is still FAB-selling, spin-selling, soft-selling or using any number of outdated selling methodologies, your sales are suffering whether you realize it or not. If you are operating on a franchised one-size fits all sales model, you are likely missing substantial opportunities and are not even aware of it. Read "Don't Negotiate…Facilitate" and teach your sales force to become true professionals focused on helping their customers for all the right reasons vs. closing the big deal for personal benefit.
Assess your Go-To-Market Strategy. Many companies have used a singular go-to-market strategy for years without ever examining the benefits of expanding their horizons. How do you sell your products and services? Can pricing be modified, increased or tiered to create more revenue per sale or greater lifecycle value? Can you expand your distribution channels, create more velocity through existing channels or both? Are you maximizing multiple mediums and markets? Are you leveraging strategic partnerships and alliances? Can you create other revenue centers around existing product lines? Effectively managing distribution efforts can afford many new sales opportunities.
Assess your Brand. How is your brand perceived in the market? How are your products and services perceived in the market? Has your branding evolved over time by default, or is it actively managed as a strategic asset? Have you chosen the proper brand architecture with the right brand components? Is your brand equity recognized and growing, is your brand in stealth mode, or do you have a brand in decline? A strong brand can leverage selling opportunities where a weak brand can taint selling opportunities. The choice is yours…choose wisely.
Assess the Competition. Conduct a competitive analysis. Which competitors are market leaders or lagers, and where do you objectively fall within that group and why? Is your competitive positioning by design or by default? Evaluate competitive opportunities looking for low cost, high return selling advantages. Profile key competitive accounts that would make an immediate impact if you were to gain their business, and develop strategic and tactical plans to acquire that business. Could there be a possible JV or merger with certain competitors that would be both accretive and synergistic?
Assess your Talent. Do you have the right sales talent performing the right duties for the right reasons? Are you maximizing the sales efforts of your top talent by leveraging their efforts and supporting their needs? Are you commoditizing support functions by driving them down to the lowest possible level with the best available talent? Do not tolerate non-performers. I've always subscribed to the philosophy that the only thing worse than someone who quits and leaves, is someone who quits and stays. You must constantly seek to drive your non-performing reps to an intersection of choice…they either need to step-up or step-out. By always looking to upgrade the bottom 20% of your sales force through development or termination you will consistently raise the mean. Are you looking to recruit your competitor's top producers? Is your sales team mentored, trained and developed, or are they ignored? If you expect A level performance from B and C level talent you are likely to be disappointed.
Assess Your Selling Cycle. How long does it take to close a sale and what is the average sale? Can you compress the sales cycle, increase the average sale or both? Can you increase the quality of the sales being made? What I mean by this is can you focus your selling efforts on relationship sales that have significant lifecycle value as opposed to one-off selling opportunities or adjust the mix to favor the former over the latter?
Assess your Sales Plan. Yes, I said sales plan, and no this doesn't mean a pipeline report. If your sales force is not accountable for achieving the attainment goals outlined in a sales plan it is likely that your sales organization operates like a rudderless ship. A sales plan is much more than a production quota. In addition to production hurdles, a good sales plan will talk about product mix, account mix, penetration, reach, profitability, and other important key sales metrics.
The bottom line is that selling is not all finesse and innate ability. While highly productive sales teams certainly leverage the finesse and ability of their talent, they also support the talent factor with strategy, systems, support, and resources. You can clearly engineer your sales to new heights of success with commitment, knowledge, and attention to detail. However, the most important factor in selling is the client/customer/end-user. If you don't engineer your sales process around the client, your client relationships will vanish before your very eyes. I would strongly recommend reading "Understanding Your Customers."
Good luck and good selling.
---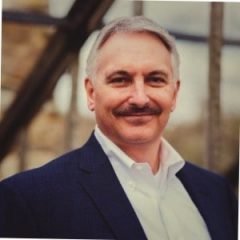 Mike Myatt is a leadership advisor to Fortune 500 CEOs and their Boards of Directors. Widely regarded as America's Top CEO Coach, he is recognized by Thinkers50 as a global authority on leadership. He is the bestselling author of Hacking Leadership (Wiley) and Leadership Matters… (OP), a Forbes leadership columnist, and is the Founder at N2Growth.
All author posts
---
Our executive search practice focuses on senior executive, board and C-Suite searches. The world's leading brands seek our counsel to build best-in-class leadership teams, to manage performance, and for succession planning.
Find Leaders
Our broad portfolio of executive coaching & leadership development services pushes companies and teams to greatness, whether through 1:1 executive coaching or enterprise-wide leadership advisory. There actually is a silver bullet in business – it's called great leadership.
Develop Leaders