I was recently asked what I consider to be the most misunderstood aspect of great leadership; in other words, what makes great leaders great? What immediately came to mind is not only misunderstood, but it also happens to be the most often overlooked element of leadership, and the one which also affords leaders the greatest opportunity for personal, professional, and enterprise growth.
If you want to become a better leader, I suggest you become comfortable with a leadership practice very few are… it's called surrender. Surrendering control as a leader is NOT for the faint of heart.
You'll rarely encounter the words leadership and surrender used together in a complementary fashion. Society has labeled surrender as a sign of leadership weakness, when in fact, it can be among the greatest of leadership strengths. Let me be clear, I'm not encouraging giving in or giving up – I am suggesting you learn the ever so subtle art of letting go.
A leader simply operates at their best when they understand their ability to influence is much more fruitful than their ability to control. Here's the thing – the purpose of leadership is not to shine the spotlight on yourself, but to unlock the potential of others so they can, in turn, shine the spotlight on countless more. Control is about power – not leadership. Surrender allows a leader to get out of their own way and focus on adding value to those whom they serve.
Surrender – control freaks need not apply
If you're still not convinced the art of leadership is about surrender and not control, consider the following definitions:
Control: restricts potential, limits initiative, and inhibits talent
Surrender: fosters collaboration, encourages innovation, and enables possibilities
Controlling leaders create bottlenecks rather than increase throughput. They signal a lack of trust and confidence and often come across as insensitive if not arrogant. When you experience weak teams, micro-management, frequent turf wars, high stress, operational strain, and a culture of fear, you are experiencing what control has to offer – not very attractive is it?
Surrender allows the savvy leader to serve where control demands the ego-centric leader be served. Surrender allows leadership to scale and a culture of leadership to be established. Surrender prefers loose collaborative networks over rigid hierarchical structures allowing information to be more readily shared and distributed. Leaders who understand surrender think community, ecosystem, and culture – not org chart. Surrender is what not only allows the dots to be connected, but it's what allows to dots to be multiplied. Controlling leaders operate in a world of addition and subtraction, while the calculus of a leader who understands surrender is built on exponential multiplication.
I have found those who embrace control are simply attempting to consolidate power, while those who practice surrender are facilitating the distribution of authority. When what you seek is to build into others more than glorifying self you have developed a level of leadership maturity that values surrender over control. Surrender is the mindset that creates the desire for leaders to give credit rather than take it, to prefer hearing over being heard, to dialogue instead of monologue, to have an open mind over a closed mind, to value unlearning as much as learning. Control messages selfishness, while surrender conveys selflessness – which is more important to you?
Surrender – when not to…
Keep this in mind – we all surrender, but not all surrender is honorable. Some surrender to their ego, to the wrong priorities, or to other distractive habits. Others surrender to the positive realization they are not the center of the universe – they surrender to something beyond themselves in order to accomplish more for others. Bottom line – what you do or don't surrender to will define you. Assuming you surrender to the right things, surrender is not a sign of leadership weakness but is perhaps the ultimate sign of leadership confidence. I'll leave you with this quote from William Booth: "The greatness of a man's power is the measure of his surrender."
---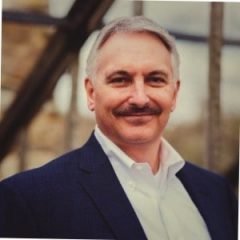 Mike Myatt is a leadership advisor to Fortune 500 CEOs and their Boards of Directors. Widely regarded as America's Top CEO Coach, he is recognized by Thinkers50 as a global authority on leadership. He is the bestselling author of Hacking Leadership (Wiley) and Leadership Matters… (OP), a Forbes leadership columnist, and is the Founder at N2Growth.
All author posts
---
Our executive search practice focuses on senior executive, board and C-Suite searches. The world's leading brands seek our counsel to build best-in-class leadership teams, to manage performance, and for succession planning.
Find Leaders
Our broad portfolio of executive coaching & leadership development services pushes companies and teams to greatness, whether through 1:1 executive coaching or enterprise-wide leadership advisory. There actually is a silver bullet in business – it's called great leadership.
Develop Leaders