Visioning for CEOs is a topic that I often address on this blog. I don't do so in an attempt to torture you with redundant thought, but rather because I believe it is a message that is often taken far too lightly by chief executives. A CEO's ability to perform effectively is so closely tied to their ability to form a clearly articulated vision, evangelize the vision and then to execute on their vision, that no real discussion on executive leadership should take place without an emphasis on vision. Put simply, I believe that leadership absent vision is a train-wreck waiting to happen. In fact, I'd go so far as to say that you simply cannot decouple the two without causing an organizational implosion. In today's post I'm going to share a few brief thoughts on visioning for CEOs, as well as providing you with the thoughts of others on the importance of vision…
Examine any list of great leaders and you'll find that to the one, they have a clarity and purpose of vision. The good news is that CEOs without vision will take care of themselves in short order, as they simply won't survive for long. However worse than the CEO with no vision, is a CEO with the wrong vision. These CEOs can often go undiscovered for great lengths of time before their poorly constructed vision bubbles-up to the surface, by which time it is often too late to repair the damage. Many a good enterprise has been blown to pieces by a CEO with either no vision or the wrong vision.
It's important to understand that vision statements are design oriented.  The vision is bigger picture and future oriented – it is the vision that defines the end game. Vision statements, as implied in the construction of the phraseology itself, put forth a statement of envisioned future. This vision, if successful, must be underpinned by core ideology (values) and then expressed with clarity and conviction. A non-existent, ambiguous, or ideologically weak corporate vision is nothing short of a recipe for disaster…It would be akin to the proverbial ship without a rudder adrift without any direction or control. A well articulated corporate vision should be capable of being easily understood and distributed throughout the value chain.
As magically vibrant and illustrative as a vision can be, a vision isn't really about what can be imagined – it's about what can be delivered. A leader's vision must be distributed, adopted, and deeply embedded into the daily fabric of the organizational culture. A leader who doesn't possess clarity of vision cannot expect those they lead to have clarity in thought or deed. A shared vision based on common values is the gold standard of corporate alignment.
It should be clear by now that I believe your vision or lack thereof will shape your destiny as a CEO. But hey…you hear that from me on a fairly consistent basis. So in today's post I thought I'd share the thoughts of others on this topic so you can see that I'm not alone in placing great emphasis on the correlation between great vision and success as a leader…
"The empires of the future are empires of the mind."
– Winston Churchill
"Destiny is not a matter of chance, but of choice. Not something to wish for, but to attain."
– William Jennings Bryan
"To grasp and hold a vision, that is the very essence of successful leadership."
– Ronald Reagan
"Dissatisfaction and discouragement are not caused by the absence of things but the absence of vision."
– Anonymous
"The future belongs to those who see the possibilities before they become obvious."
– John Scully
I can teach anybody how to get what they want out of life. The problem is that I can't find anybody who can tell me what they want."
– Mark Twain
"If one advances confidently in the direction of his dreams, and endeavors to live the life which he has imagined, he will meet with success unexpected in common hours."
– Henry David Thoreau
"After character, the ability to create, articulate, evangelize, and execute on your vision is what will make or break you as a leader."
– Mike Myatt (couldn't resist slipping one in)
"Create your future from your future, not your past."
– Werner Erhard
"No matter how dark things seem to be or actually are, raise your sights and see the possibilities – always see them, or they're always there."
– Norman Vincent Peale
"Where there is no vision the people perish."
– Proverbs 29:18
"The greatest danger for most of us is not that our aim is too high and we miss it,but that it is too low and we reach it."
– Michelangelo
I hope these thoughts will inspire you to take stock of your vision, and focus on its attainment as a top priority in the execution of your duties as a leader. I would love to hear your thoughts and observations in the comments section below. Don't be shy – jump right in…
---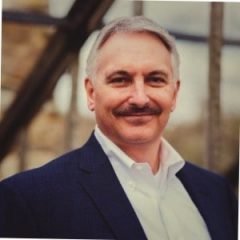 Mike Myatt is a leadership advisor to Fortune 500 CEOs and their Boards of Directors. Widely regarded as America's Top CEO Coach, he is recognized by Thinkers50 as a global authority on leadership. He is the bestselling author of Hacking Leadership (Wiley) and Leadership Matters… (OP), a Forbes leadership columnist, and is the Founder at N2Growth.
All author posts
---
Our executive search practice focuses on senior executive, board and C-Suite searches. The world's leading brands seek our counsel to build best-in-class leadership teams, to manage performance, and for succession planning.
Find Leaders
Our broad portfolio of executive coaching & leadership development services pushes companies and teams to greatness, whether through 1:1 executive coaching or enterprise-wide leadership advisory. There actually is a silver bullet in business – it's called great leadership.
Develop Leaders