To restructure or not to restructure? When to restructure is the question many a business is forced to ask at some point during their life cycle. The mere discussion of corporate reengineering can cause fear, anxiety, and in some cases even panic. This is so much the case that some CEOs will avoid restructuring initiatives at all costs. There are even some business theorists that warn against undertaking complex reorganization because of the great risks involved. My question is this; since when have fear and avoidance become prerequisites for success as a CEO? Give me real leaders who possess courage, vision, and a bias toward action, and spare me the timidity of mediocre managers posing as leaders. In today's post I'll examine the benefits of, and the need for corporate reengineering…
In an earlier post entitled Leadership Is About Breaking Things, I stressed the need to shatter anything that embraces the status quo. Anybody could be a CEO if business were a static proposition. If change and innovation weren't key contributors to sustainable success, and the enterprise could just run on auto-pilot, you could replace the CEO with a General Manager. The fact is business is not a static endeavor. Quite to the contrary; there are few things that require as much fluidity as effectively growing revenue, increasing profit and driving brand equity. In fact, I would go so far as to say that CEOs who are not consistently reengineering elements of their business fall into one of the following two camps; 1) They have a perfect business, or; 2) They are an ineffective CEO.
What do great CEOs do when the business model, the strategic plan, and the revenue hurdles don't seem to be in alignment? They make changes. They don't sit idly by and watch the business lose market share, suffer margin erosion, see their competitive value propositions vaporize, or watch their brand go into decline. Great CEOs are willing to make the tough decisions…that's what they're paid for. Facing reality, and being able to make what are often times very painful organizational/structural decisions are the hallmarks of great CEOs. With around 60 days before we enter next year, I want you to do a gut-check: who and what are not going to be part of your business next year? And who and what need to be added to your business next year?
In an attempt to avoid confusion as to what I'm speaking about, I put together the following definition of corporate reengineering: "Corporate Reengineering is leadership recognizing, taking ownership over, and acting to correct strategic or tactical business flaws, and/or to realign elements of the enterprise with current or anticipated changes in market conditions consistent with the corporate vision." This isn't rocket science, rather it's just plain-old, good leadership. It is actually the fiduciary obligation of a CEO to make the needed changes to protect shareholder value.
So why is it that so many CEOs shirk their responsibility, stick their heads in the sand, and avoid making necessary changes? It is my experience they either lack the personal skill sets, or haven't built the right executive team to lead change, they just don't recognize the need for change, or they just don't care. The good news is there is a cure for all four of the preceding problems: Items one through three can be solved with an emphasis on leadership development and talent management, and item four can be solved by holding the board of directors accountable for CEO performance and firing an apathetic CEO. Following are six representative tips that will help you recognize the need for a reengineering initiative:
Unusual declines in revenue, margin, market-share, customer loyalty, or brand equity.
Even if the above areas are not yet in decline, but you are witnessing unusually slow growth or zero growth you still have a problem.
The inability to recruit or retain tier-one talent.
Current or anticipated changes in market conditions that will adversely impact your business model.
Obsolescence of intellectual property, products, services, solutions, or competitive value propositions.
Perhaps the greatest reason to reengineer is to exploit an opportunity. Windows of great opportunity are not static, and won't stay open in perpetuity. If you're not organized properly to exploit the right opportunity it will pass you by.
The bottom line is this…Bleeding is not a healthy thing. Whether you're experiencing a slow bleed or you are hemorrhaging, both instances can be fatal without treatment. If your company is in products, services, or businesses that you wouldn't enter into if you weren't in that particular arena today – GET OUT! Stop the bleeding, and reinvest your financial and non-financial resources into more profitable endeavors. I don't believe corporate reengineering to be evil, but even if it is, it is a necessary evil… Thoughts?
---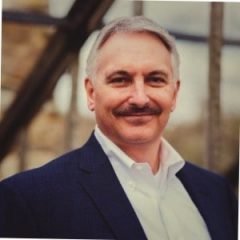 Mike Myatt is a leadership advisor to Fortune 500 CEOs and their Boards of Directors. Widely regarded as America's Top CEO Coach, he is recognized by Thinkers50 as a global authority on leadership. He is the bestselling author of Hacking Leadership (Wiley) and Leadership Matters… (OP), a Forbes leadership columnist, and is the Founder at N2Growth.
All author posts
---
Our executive search practice focuses on senior executive, board and C-Suite searches. The world's leading brands seek our counsel to build best-in-class leadership teams, to manage performance, and for succession planning.
Find Leaders
Our broad portfolio of executive coaching & leadership development services pushes companies and teams to greatness, whether through 1:1 executive coaching or enterprise-wide leadership advisory. There actually is a silver bullet in business – it's called great leadership.
Develop Leaders