Advising CEOs and entrepreneurs for a living I have had the pleasure of working with a wide variety of truly amazing individuals over the years. However when I look back amongst those individuals who have left an indelible impression on me it is not the smartest, toughest, wealthiest, or most powerful executives, but rather it has been the "nicest" executives that made the lasting impression. Let's face it, most C-level executives are savvy, intelligent, resourceful, shrewd, calculating, and successful but how many of them are truly warm, caring, and friendly? Sadly not as many as I would hope to be able to report. That being said, if Robin Koval has anything to say about it (and trust me she does) there is a paradigm shift in process within the business world which is bringing "nice" back…
Robin Koval is smart, talented, creative, successful and you guessed it…nice. Robin is the President and a founding member of The Kaplan Thaler Group, which is one of the country's most respected and successful advertising agencies. KTG generated more than $1 billion dollars in billings last year and represents blue-chip clients like Procter & Gamble, Revlon, Pfizer, Office Depot, Outback Steakhouse, US Bank and others. Some of Robin's most notable successes include the AFLAC Duck and the edgy "Yes, Yes, Yes" campaign for Herbal Essences. Robin is also the best selling author with her latest book (which she co-authored with partner Linda Kaplan Thaler) "The Power of Nice" being both a New York Times and Wall Street Journal bestseller. Now that you've had a brief introduction on with the interview…
Mike Myatt: The world of advertising is not only big business but it's also one of the toughest and most competitive businesses in the world. What has been the thing that differentiates you from the legions of other ad agencies?
Robin Koval: While I like to think our work product is a testimony to our creative capabilities and talent and stands on its own merit, it is our culture of "nice" that is our real competitive edge. The bottom line is that we produce tremendous results for our clients while being nice…
Mike Myatt: What do you mean when you refer to "a culture of nice"?
Robin Koval: We believe our success is in large part due to the fact that we really are nice and people like working with us. We are nice to our clients, employees, vendors, and anyone we come into contact with. In today's digital world your reputation is everything…poor behavior will follow you around for a long time as you cannot un-Google yourself so it is just easier and smarter to be nice.
Mike Myatt: What inspired you to write "The Power of Nice"?
Robin Koval: Linda and I had great success with our first book entitled "Bang!" which is essentially about what we do and "The Power of Nice" is more about how we do it…
Mike Myatt: While I have written often on the merits of being nice in the business world, I'd love to hear your perspective on the following question…Can "nice" really be effective in the dog-eat-dog business world?
Robin Koval: We really believe that "tough" doesn't work in the business world anymore as most people just won't put up with arrogant behavior. Furthermore just being smart or credentialed won't get the job done either, as consumers have a variety of choices and at the end of the day want to work with people they like. All I can say is that in 2005 as we were writing the book Linda and I were not only more conscious of our own behavior, but also of the behavior of everyone at our agency and 2005 was our best year ever as an agency…That is until the book came out in 2006 and we had even a better year.
Mike Myatt: How does "nice" impact your clients?
Robin Koval: We represent some of the most successful brands in the world and we believe that "nice" has a positive impact on brand equity. There is a great brand association and a significant brand promise tied to "nice". Being nice doesn't mean you can't be edgy or creative, but it does mean understanding where to draw the line…
Mike Myatt: Can you point to any single defining moment in your career?
Robin Koval: When I decided to leave the comfort and security of my job as a Senior Vice President of Interpublic's Gotham, Inc., to join Linda. While going from an executive in a high rise double window office to the entrepreneur in the three-story walk-up brownstone was a huge move, I never had any doubts and never looked back…
Mike Myatt: How do you gauge your success on a day-to-day basis?
Robin Koval: My success is born out of making those around me successful. At the end of each day, I ask myself; "have I inspired anyone today?" If the answer is yes then I've succeeded.  
Mike Myatt: If you could give any advice to our readers what would it be?
Robin Koval: When you're tempted to say no, stop and find a way to say yes. If you can help someone then it will definitely pay big dividends to do so. There is usually a way to say yes if you look for it.
After speaking with Robin for a while my conclusion to this interview became obvious…It has been said that some of the most powerful principles in life also happen to be the most obvious and simple things.
So I'll ask you this: who would you rather work with if given a choice…a genuinely nice person or an arrogant, egotistical person? I don't know about you but I don't have much patience for executives who operate on the premise of a "win at all costs, business is business" attitude. Remember there is power in being nice…
---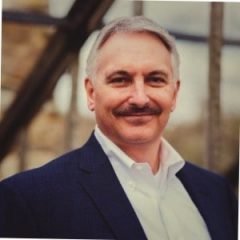 Mike Myatt is a leadership advisor to Fortune 500 CEOs and their Boards of Directors. Widely regarded as America's Top CEO Coach, he is recognized by Thinkers50 as a global authority on leadership. He is the bestselling author of Hacking Leadership (Wiley) and Leadership Matters… (OP), a Forbes leadership columnist, and is the Founder at N2Growth.
All author posts
---
Our executive search practice focuses on senior executive, board and C-Suite searches. The world's leading brands seek our counsel to build best-in-class leadership teams, to manage performance, and for succession planning.
Find Leaders
Our broad portfolio of executive coaching & leadership development services pushes companies and teams to greatness, whether through 1:1 executive coaching or enterprise-wide leadership advisory. There actually is a silver bullet in business – it's called great leadership.
Develop Leaders