Today's Myatt on Monday's question comes from a marketing executive who asks: I hear a lot about keyword optimization, but what is this specifically, and how important is it really?" If you want to be successful on the Internet, understanding how to leverage Keyword and Keyword phrases is imperative. While understanding the art and science behind keyword analysis is only one part of search engine optimization, it is nonetheless a critical component. In today's post, I'll provide an overview that will help readers understand how keywords impact search engine marketing…
Your keywords serve as the foundation of your Internet marketing strategy. If they are not chosen with great precision, no matter how aggressive your marketing campaign may be, the right people may never get the chance to find out about it. So your first step in plotting your strategy is to gather and evaluate keywords and phrases. Search engines (Google, Yahoo, MSN, Ask.com, etc.) use algorithmically based programs referred to as "search-bots" or "spiders" to crawl your website reading meta-data. Your keywords and keyword phrases comprise a subsection of your website's meta-data. If they do not exist, are improperly selected, and/or not correctly supported by on-page content, your website will be virtually invisible to the search engines, and therefore virtually invisible to those potential purchasers of your products and services.
Put simply, search engines are the vehicles that drive potential customers to your websites. But in order for visitors to reach their destination – your website – you need to provide them with specific and effective signs that will direct them right to your site. You do this by creating carefully chosen keywords and keyword phrases. Think of the proper keyword optimization as the key ingredient in the secret sauce of the Internet. If your keywords are not relevant, incorrectly structured, too general, or too over-used, the possibility of visitors actually making it all the way to your site – or of seeing any real profits from the visitors that do arrive – decreases dramatically.
You probably think you already know EXACTLY the right words for your search phrases. Unfortunately, if you haven't followed certain specific steps, you are probably WRONG. It's hard to be objective when you are right in the center of your business network, which is the reason that you may not be able to choose the most efficient keywords from the inside. You need to be able to think like your customers. And since you are a business enterprise and not the consumer or end-user of your products and services, your best bet is to go directly to the source.
Instead of plunging in and scribbling down a list of potential search words and phrases yourself, ask for input from as many potential customers as you can. You will most likely find out that your understanding of your business and your customers' understanding is significantly different. The consumer is an invaluable resource. You will find the search terms you accumulate from them are words and phrases you probably never would have considered from deep inside the trenches of your business.
Another great source of keyword information is to look at the competitive websites that rank highly under coveted keywords.  Simply conduct a keyword search for a keyword or keyword phrase that you would like to indexed under. Click on the top organic listings of the websites that comprise the top returned searches. When you land on one of the competitive home pages, right click your mouse, and then click on view source which will reveal the source code for that webpage. Near the top of the page, you'll find the site's meta-data including a list of all their keyword and keyword phrases. By reviewing the keyword structure of competitive websites that rank successfully, you will have better clarity of what you should do on your website in order to be competitively positioned.
Only after you have gathered as many words and phrases from outside resources should you add your own keyword to the list. Once you have this list in hand, you are ready for the next step: evaluation. The aim of the evaluation is to narrow down your list to a small number of words and phrases that will direct the highest number of quality visitors to your website. By "quality visitors" I mean those consumers who are most likely to make a purchase rather than just cruise around your site and then take off for greener pastures. In evaluating the effectiveness of keywords, bear in mind three elements: traffic, relevance, and intent.
Traffic: Popularity is best gauged by traffic. If a search term produces no traffic it has little value. Traffic is the easiest to evaluate because it is an objective quality. There are many tools (free and paid) that will rate the popularity of keywords and provide search counts for phrases.  Tools such as WordTracker will even suggest variations of your words and phrases. The higher the number this software assigns to a given keyword, the more traffic you can logically expect to be directed to your site. The only fallacy with this concept is the more popular the keyword is, the more competitive it is, and thus the more difficult it will be to attain a high organic ranking, and the more costly it will be to compete for paid placements. The bottom line is that if you don't have page one visibility on search engines for important keywords, you really have no visibility at all.
Relevance: Popularity isn't enough to declare a keyword a good choice. You must move on to the next criteria, which is relevance. The more specific your keyword is, the greater the likelihood that the consumer who is ready to purchase your goods or services will find you. Let's look at a hypothetical example. Imagine that you have determined that traffic rankings for the keyword "automobile companies" is very high. However, your company specializes in bodywork only. The keyword "automobile body shops" would rank lower on the traffic scale than "automobile companies," but it would nevertheless serve you much better. Instead of getting a slew of people interested in everything from buying a car to changing their oil filters, you will get only those consumers with trashed front ends or crumpled fenders being directed to your site. In other words, consumers ready to buy your services are the ones who will immediately find you. Not only that, but the greater the specificity of your keyword is, the less competition you will likely face making your search initiatives more affordable and efficient.
Intent: The third factor is intent or consumer motivation. Once again, this requires putting yourself inside the mind of the customer rather than the seller to figure out what motivation prompts a person looking for a service or product to type in a particular word or phrase. Let's look at another example, such as a consumer who is searching for a job as an IT manager in a new city. If you have to choose between "Chicago job listings" and "Chicago IT recruiters" which do you think will benefit the consumer more? If you were looking for this type of specific job, which keyword would you type in? The second one, of course! Using the second keyword targets people who have decided on their career, have the necessary experience, and are ready to enlist you as their recruiter, rather than someone just out of school who is casually trying to figure out what to do with his or her life in between beer parties. You want to find people who are ready to act or make a purchase, and this requires subtle tinkering of your keywords until your find the most specific and directly targeted phrases to bring the most motivated traffic to your site.
Once you have chosen your keywords, your work is not done. Your on-page content must be written around the keywords and keyword phrases that you have selected. The algorithms' used by the search-bots assess both the relevancy and redundancy of your keywords. Your main keywords should be represented in the URL, the page title, Alt, and image tags, at the beginning of the first paragraph, 5 – 7 times throughout the page itself, and should be linked to other pages within your site. This is the killer combination that makes everything come together.
You must continually evaluate performance across a variety of search engines, bearing in mind that times and trends change, as does popular lingo, and the search engines are constantly updating their algorithms as well. You cannot rely on your log traffic analysis alone because it will not tell you how many of your visitors actually made a purchase. Luckily, some new tools have been invented to help you judge the effectiveness of your keywords in individual search engines. There is now software available that analyzes consumer behavior in relation to consumer traffic. This allows you to discern which keywords are bringing you the most valuable customers.
This is an essential concept: numbers alone do not make a good keyword; profits per visitor do. You need to find keywords that direct consumers to your site who actually purchase your products and services, fill out your forms, and download your information. This is the most important factor in evaluating the efficacy of a keyword or phrase and should be the sword you wield when discarding and replacing ineffective or inefficient keywords with keywords that bring in better profits.
Ongoing analysis of tested keywords is the formula for search engine success. This may sound like a lot of work – and it is! But the amount of informed effort you put into your keyword campaign is what will ultimately generate your business' rewards.
---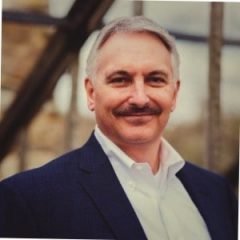 Mike Myatt is a leadership advisor to Fortune 500 CEOs and their Boards of Directors. Widely regarded as America's Top CEO Coach, he is recognized by Thinkers50 as a global authority on leadership. He is the bestselling author of Hacking Leadership (Wiley) and Leadership Matters… (OP), a Forbes leadership columnist, and is the Founder at N2Growth.
All author posts
---
Our executive search practice focuses on senior executive, board and C-Suite searches. The world's leading brands seek our counsel to build best-in-class leadership teams, to manage performance, and for succession planning.
Find Leaders
Our broad portfolio of executive coaching & leadership development services pushes companies and teams to greatness, whether through 1:1 executive coaching or enterprise-wide leadership advisory. There actually is a silver bullet in business – it's called great leadership.
Develop Leaders