This fall, I embarked on a worldwide quest to gain insights and perspectives on global leadership in the 21st century. My goal was to meet with a globally diverse group of thought leaders and top executives to discover what is required to lead in today's volatile, uncertain, complex, and ambiguous environment.
To do this effectively, I sought to understand two things:
Elucidate the emerging leadership traits and competencies that are most relevant today.

Find out how organizations are finding solutions to an ever-growing leader deficit affecting organizations worldwide.
Needing a way to capture and document this event, I recruited Dan Evans, our Chief Marketing Officer, to join me on a journey that would span over 42,000 miles on four continents (11 countries total, including stops) to interview and record sessions with experts in the science and art of leadership. We carefully planned our route based on a series of speaking events, conferences, and workshops that maximized our ability to gather as many diverse leaders in one location at the same time. For each leader, the focus would be on understanding the essence of leadership from their point of view. 
We would then develop a series of social media posts that focus on a particular topic related to either leading, followership or mentoring. The pieces will distill the conversation down to key leadership takeaways and include suggested action plans that you can implement immediately within your sphere of influence.
As a preview into these learnings, following are the three foundational questions asked to each interviewee:
"What have you learned in life that you would pass on to your younger self." 

"What are the enduring leadership competencies that still are relevant, and what would be some new competencies in today's climate?"

With over 80% of CEOs saying they have a talent gap issue, how did we get to this pint, and how would you suggest fixing it?"
The objective was clear, I wanted to unpack the lessons on how Iron Sharpens Iron; how you, improve others. Opening your mind to global perspectives can inspire you to improve yourself and the people around you too. I'm confident that you'll find, as I have, we all have more in common than we are different. Our ability to solve these things rests solely with our ability to set our differences aside to collaborate and unite on a common resolve. Over the coming weeks and months, we'll polish and publish these interviews on our blog so be sure to subscribe to get the rest of the story…
Cancun, Mexico
The start of our trip began from the USA to Cancun, Mexico, for my keynote discussion on "Leadership Mindset" and "Resilience for the Executive." Although the event was a simple keynote, Dan and I took this as an opportunity to begin documenting our month-long quest to gain "the global leadership perspective." My discussion on "Leadership Mindset" is centered on the thesis that leadership is straightforward, but it is the ACT of being a leader, the DOING that many fail to execute on. What a fun adventure it is walking around a room packed with senior executives and discussing leadership as the elegance of simplicity. My keynote is simply images on a screen that is meant to invoke feelings, passion, inspiration, and even laughter. I challenge the crowd to remember what it takes to lead, follow, and mentor and the impact it has on the organization. And for this keynote, in particular, I pushed the audience to respond and react to my statements and provide feedback. The common thread through this keynote? Individual ownership.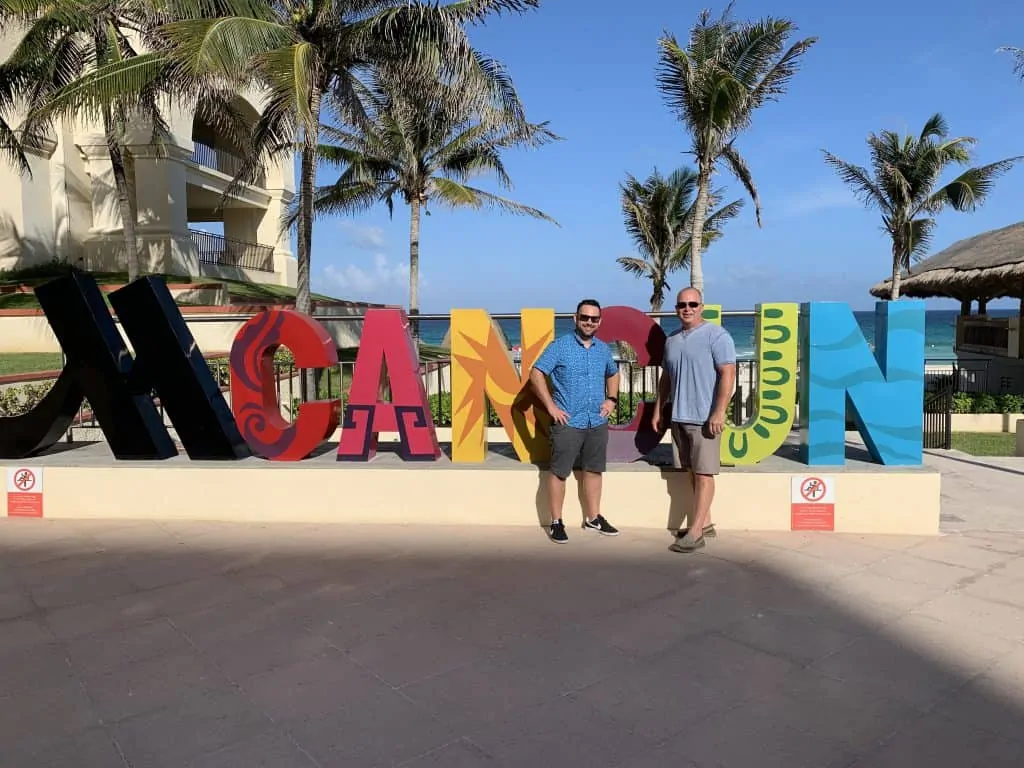 The second keynote of the day centered on individual behavior and outcomes with the topic of "Resilience for the Executive." We pressed even harder on what were some things that each executive in attendance could control in their personal and professional lives that would genuinely make a difference in how the lead every day. Keeping in mind that these senior executives had similar education, training, and experiences, what could they do to "move the needle" in differing themselves from competitors who had almost the same diverse group of team members? One crucial trait for a high performing organization is understanding and embracing resilience.
It is incredible that after you give a keynote on topics that resonate with the audience, how many of them come up to you and say, "I needed to hear that" or "thank you for reminding me of how important this is…". The power of communicating with others about topics that center around leadership is inspiring, and as you will see with these posts, educational and enlightening!
London, United Kingdom
Our journey continued to the United Kingdom, where we met our N2Growth EMEAA team conducting its annual corporate conference. Here we met with our executive partners to discuss not only internal matters but also take advantage of our unique corporate diversity and perform interviews with our teammates on how they see today's leadership landscape. Partners from England, Spain, France, South Africa, and the Benelux agreed to talk with us about what leadership meant to them from a personal point of view. Still, also they captured what leader attributes were lacking in today's business environment and how to solve it.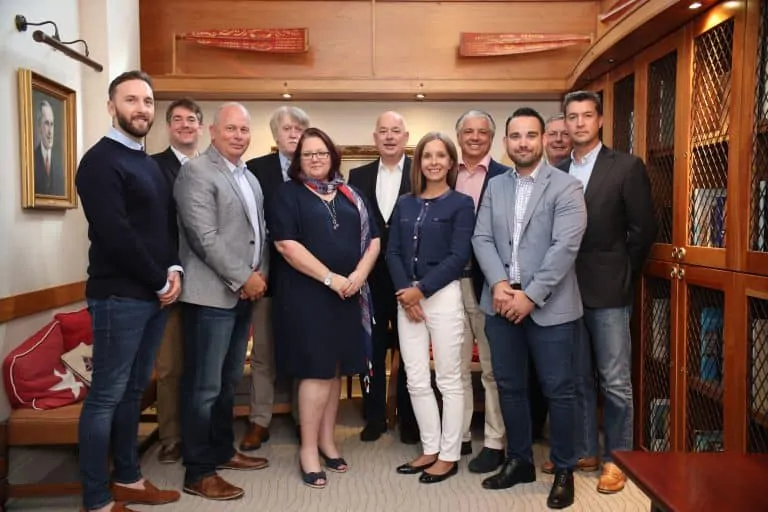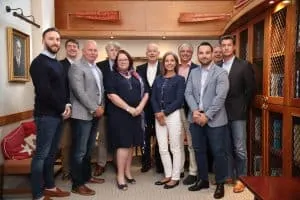 When you sit down with people who have a passion for human talent (whether it is developing it, advising, or placing the right person into the job), you gain a perspective into what matters when it comes to making business more efficient and relevant in today's context. As our internal partners are experts in this area and the interviews we conducted with them were fascinating. We discovered that when you boil it down to basics, it is all about finding and developing great leaders that make the biggest difference in an organization. And yes, we began to see a trend develop from the lens of professionals who work in the trenches every day on finding and developing talent; the bottom line seems to be, it is all centered around understanding the power of people-centric leading.
Motivated by the amazing people we met in England, we packed our bags filled with recording equipment and continued onward to Johannesburg, South Africa, where we would participate in the 2019 all-Africa Employee Engagement Awards and Conference. 
Johannesburg, South Africa
Recently, African business leaders have focused on innovation in the workplace and the imperative to nurture and grow talent on the continent. This conference provided leading-edge professional development for practitioners and organizational leaders, designed to inspire new ideas and action to drive the employee experience to new heights. We knew this was the one event on the continent we had to speak at and also capture the world-class thought leadership that would be gathered under one roof. 
Surrounded by senior executives, government officials, and human resource experts, we found a friendly audience that came focused on discussing and exploring new techniques that would enhance employee engagement and shed light on what works in the real world. My first opportunity to gauge my theory of people-centric leading was speaking to a room filled with young entrepreneurs and employees from various industries who were beginning to enter management positions. I led a discussion on leadership principles and mindset and let the room evolve into an open debate on what was working and what was harmful in day to day operations. The common denominator in all of it was we all need to understand that no matter the complexity of the working environment if you do not take care of the employee (on a human level), the situation will never achieve its full potential. Now, again and again, the theme was that many, if not most leaders, talk about people being top of mind, but few execute in making that a reality.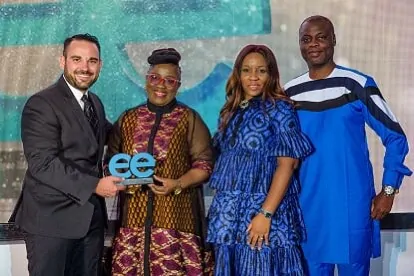 My big takeaway for this group was to remember a simplistic way to place individual responsibility on leadership; it is a phase known as "Be, Know, Do." Be represents your attributes (i.e., loyalty, selflessness, commitment,etc.). Know describes your skills (i.e., factors of leadership, self-awareness, organizational culture, etc.). Finally, Do which represents action (i.e., setting goals, providing directions, communicating, etc.). As the conference progressed, the main stage had one speaker after the other emphasizing the importance of leaders understanding that competencies are evolving. Today's rapidly changing business and social environments is a leader's responsibility to understand, and these dynamics should be embraced to see long term success among its employees.
Capping off an incredible week in Johannesburg with N2Growth Regional President, Sandra Burmeister, and team, Dan and I had the honor of presenting at the 2019 All-Africa Employee Engagement Awards to organizations that exemplified the actions of making employee engagement, not a talking point, but a reality within the workplace. Inspired is not even close to how we felt seeing leadership in action and being surrounded by those who cared about the most crucial asset within the organization; the people who make it happen every single day.
Leaving South Africa was bitter-sweet as we knew the interviews we conducted would be hard to beat. The passion and powerful insight we gathered when asking these simple questions became a story about the importance of leadership and the lessons learned from a lifetime of learning, observing, and doing. One thing was clear when you added up all the interviews, we had hundreds of years worth of reflection that was now captured to share with the world, and the message was resonant; understand the importance of taking care of yourself and others around you. 
The Netherlands
Heading back into Europe, we arrived in Rotterdam, Netherlands, to the EMEAA headquarters of N2Growth. Jaco Erasmus, the CEO of EMEAA, hosted us for three days and opened his office space to become our impromptu recording studio for interviews. Jaco also placed a call out to his network of business and social influencers to see if anyone would be interested in discussing the topic of leadership. To say the response was overwhelming was an understatement!
For three days, Dan and I had a precession of experts ranging from leadership development and human resources to senior executives and protocol legends. Each interviewee held their perspective in what was the essential aspect of leading and the challenges faced with the growing gap in leadership ability. Still, all agreed that individuals, no matter at what point in their career, can decide to change and become better in the art and science of leading.
Casablanca, Morocco
Encouraged with the global trends emerging from our interviews, we pressed forward once again onto the continent of Africa to the impressive upstart market of Morocco. Utilizing our network of partners, we arranged a workshop hosted by the Moroccan Association of Exporters on resiliency and leader mindset very similar to my keynote in Mexico. The audience was a healthy mix of executives, CHRO's, private, and public sector influencers and even students.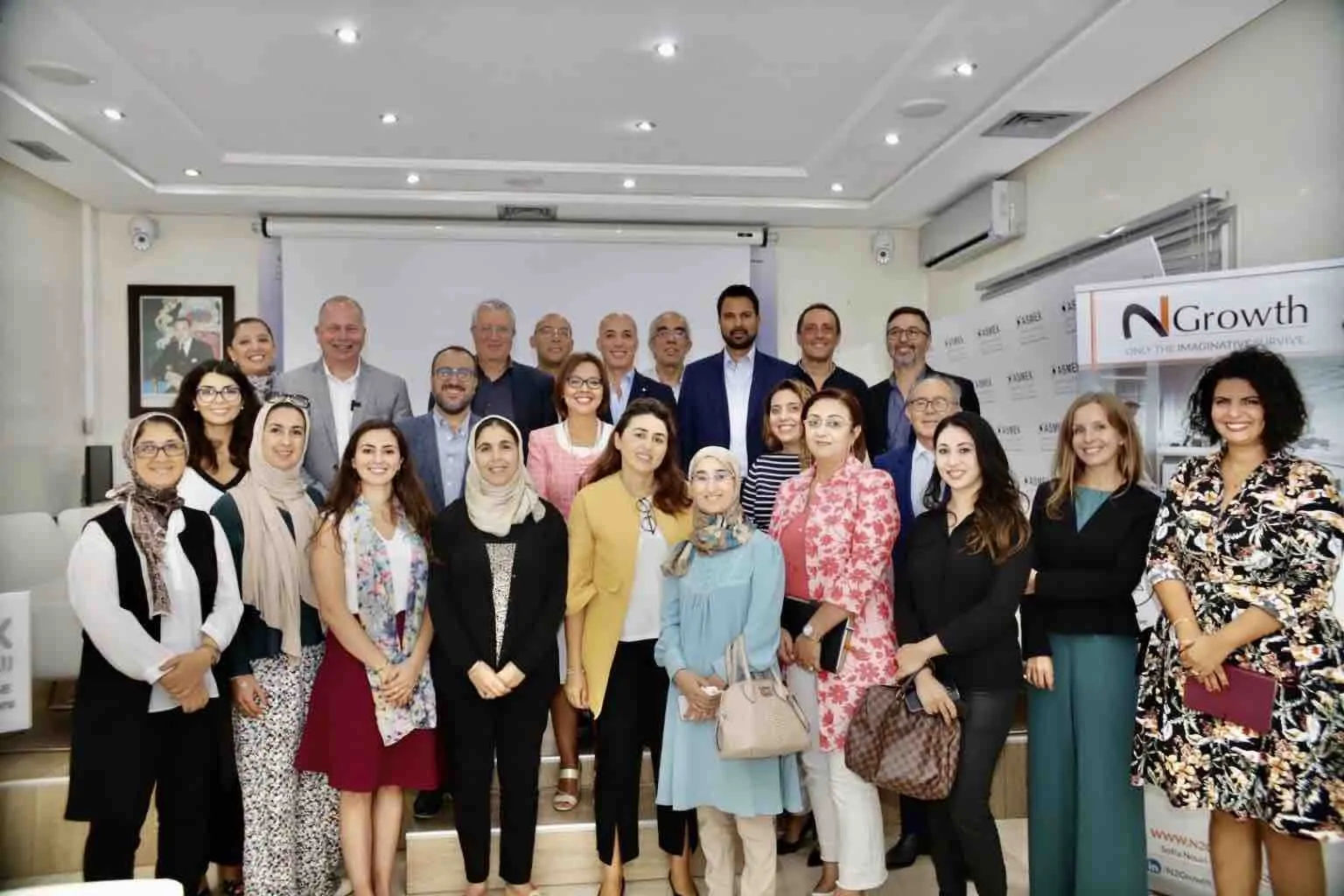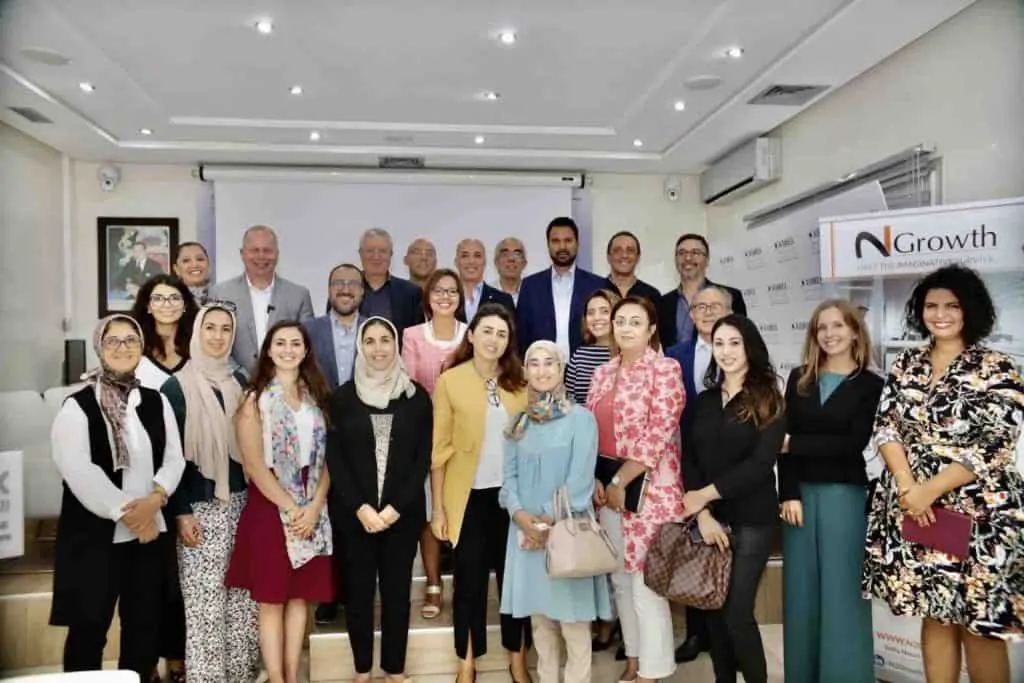 For half a day, we held an interactive discussion on the frustrations and institutionalized behaviors that has limited the potential of people from achieving their highest potential and what was causing organizations to underperform in many ways. Interesting cultural dynamics were brought into the conversation, as this led to the most robust discussions. We agreed that no matter the culture if you can take bias away and learned (bad) behavior, you can solve why there is a talent gap. Strip it down to what causes the highest return on investment; you will see that understanding the human being, understanding that people matter most, and what makes a person have the passion and seek wisdom and feelings of gratitude is essential to success in the work environment.
Delhi, India
Although thousands of miles and various time zone changes were beginning to catch up with us, three weeks into this journey, we could not be more enthusiastic. Dan and I wanted to perform one last act of servant leading. Our last stop on this quest was to travel from Morocco to New Delhi, India, to meet our CTO, Jitendra Singh, his development team and members of the executive search team. Our goal was simple, we practice what we preach, and therefore, if we had the opportunity to reach out to our folks and say "thank you," we should absolutely take the time to do so. With just thirty hours to be on the ground in India, we took advantage of every minute to meet personally with each member to understand in detail how they performed their jobs and what, if any, frustrations they encounter in day to day operations. This face to face obligation leaders have to meet with, and acknowledge, the value of their team is compelling and creates high trust with each other.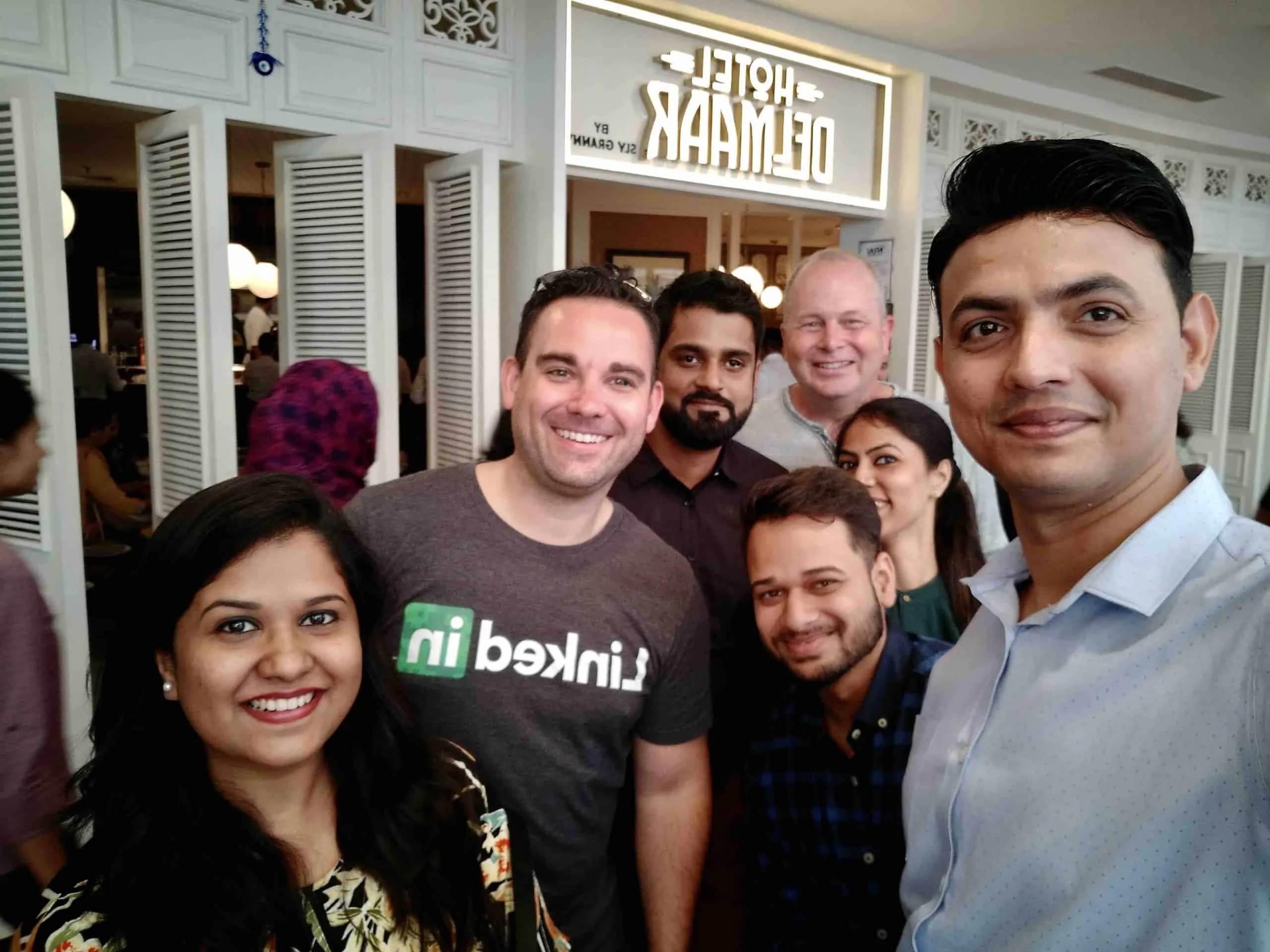 Having completed the goal of meeting with global influencers and subject matter experts in leadership, we finally boarded the last flight home to complete our quest. Wow, what an absolute privilege it was to accomplish a journey like this. For someone who has lived their entire adult life practicing followership, mentorship, and leading, this was the experience of a lifetime. We validated that the pace of change demands that leaders work more closely with one another and come up with integrated solutions in a more rapidly moving environment. We see that the changing demographics and employee expectations have challenged organizations to appeal to a diverse range of workers through lifelong learning, both horizontal and vertical career movement, as well as bringing meaning to work. New technologies mean that organizations have to operate and lead in an environment of continuous innovation where the future is in constant change.
Conclusion
As a final thought (for now), the workplace is now operating and evolving at an insatiable pace, our employees globally are multi-generational, and leaders find themselves often underdeveloped. But make no mistake, there is one fundamental perfect piece to this puzzle, and it is you, us, the collective WE. Bottom line: People ARE the answer, so get out there and never be afraid to lead!
---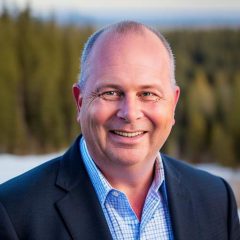 Jim Hotaling serves as Head of Leadership Development and Assessments at N2Growth. He has a track record of being highly successful in environments demanding crisis management and problem-solving skills, organizational development, team building, and uncompromising integrity has made this position a true joy. Prior to assuming this role, Jim served as the Chief of Staff to the office of the Chairman at N2Growth where he received world-class mentorship from some of the brightest minds in the field of leadership. Before joining N2Growth, Jim had the honor of serving as the eleventh Command Chief Master Sergeant of the Air National Guard.
All author posts
---
Our executive search practice focuses on senior executive, board and C-Suite searches. The world's leading brands seek our counsel to build best-in-class leadership teams, to manage performance, and for succession planning.
Find Leaders
Our broad portfolio of executive coaching & leadership development services pushes companies and teams to greatness, whether through 1:1 executive coaching or enterprise-wide leadership advisory. There actually is a silver bullet in business – it's called great leadership.
Develop Leaders