If you think leadership is about you, your ego has led you astray. Leadership has little to do with you and everything to do with those you lead. If you think leadership is about the bottom line, think again; it's about the people. Without people, there is no bottom line.
Closely examine the core characteristics of great leadership, and you'll find it's not power, title, authority, or even technical competency that distinguishes truly great leaders. Rather it's the ability to both earn and keep the loyalty and trust of those whom they lead that sets them apart. Leadership lives and dies by its ability to engage, influence, and care for the people. Are those you lead better off for being led by you?
It's Not About You
Many view leadership as little more than a stage from which to promote themselves. While it's true being in a position of leadership may afford you a marvelous platform, it's important to recognize there exists no leadership platform but for the people. You didn't build the platform, the people you lead built the platform and have entrusted its care and well being to you – forget this and failure is certain.
Why Do You Lead?
Leadership can represent a pursuit, discipline, practice, passion, calling, skill, competency, obligation, duty, compulsion, or even an obsession. I've known those who have worshiped at the altar of leadership as a religion, and a bit of reflection will reveal more than a few leadership revolutions dotting the historical timeline. Do you lead to glorify yourself, or for a purpose greater than yourself?
Leadership is about trust, stewardship, care, concern, service, humility, and understanding. If you build into those you lead, if you make them better, if you add value to their lives then you will have earned their trust and loyalty. This is the type of bond that will span positional and philosophical gaps, survive mistakes, challenges, downturns, and other obstacles that will inevitably occur on your leadership journey.
If You Don't Care About Those You Lead – You Have No Business Leading Them
You don't change mindsets by being right, you do it by showing you care. Logic and reason have their place, but they rarely will overcome a strong emotional or philosophical position. Trying to cram your positional logic down the throat of others will simply leave a very bad taste in their mouths. This is a very tough lesson for many to learn, but a critical one if you take your duties, obligations, and responsibilities as a leader seriously.
The best leaders are capable of aligning and unifying opposing interests for a greater good. You won't ever become a truly successful leader until you understand a person's need to be heard and understood is much more important than satisfying your need to impart wisdom (see: Shut-up and Listen). I'm going to make this as simple as I can; leadership is all about the people – nothing more & nothing less.
It Doesn't Matter Who's Right
Being right isn't the goal-accomplishing the mission is. It's not about being right it's about achieving the right outcome. If you can only lead those who agree with you then you will have a very small sphere of influence. Stop and think about this for a moment – history is littered with powerful leaders who have fallen, failed, or who have been replaced, usurped, or betrayed. Fear doesn't engender loyalty, respect, or trust – it breeds resentment and malcontent. A leader not first and foremost accountable to their people will eventually be held accountable by their people.
Let me be clear – I'm in no way espousing form over substance. This is not solely an issue of likability, but one of trust and respect. That said, you will rarely find likability absent where trust and respect are present. Smart leaders put their people first and keep their commitments. They understand that promises made are meaningless, promises broken are costly, and promises kept are invaluable. It doesn't matter where you went to school, how smart you are, or what your title is, if you want to succeed as a leader, take care of your people.
As always, I welcome your thoughts in the comments section below…
---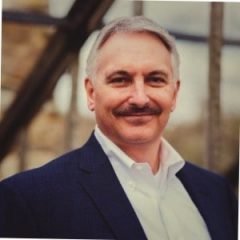 Mike Myatt is a leadership advisor to Fortune 500 CEOs and their Boards of Directors. Widely regarded as America's Top CEO Coach, he is recognized by Thinkers50 as a global authority on leadership. He is the bestselling author of Hacking Leadership (Wiley) and Leadership Matters… (OP), a Forbes leadership columnist, and is the Founder at N2Growth.
All author posts
---
Our executive search practice focuses on senior executive, board and C-Suite searches. The world's leading brands seek our counsel to build best-in-class leadership teams, to manage performance, and for succession planning.
Find Leaders
Our broad portfolio of executive coaching & leadership development services pushes companies and teams to greatness, whether through 1:1 executive coaching or enterprise-wide leadership advisory. There actually is a silver bullet in business – it's called great leadership.
Develop Leaders