I had my first paid public speaking engagement in 1985 and it has been a love-hate relationship ever since…I love to speak but have always hated dealing with the details surrounding booking new engagements. Even though getting new speaking engagements has not been an issue for some time now (everyone does me a favor and finds some wood to knock-on), I know that it remains an issue for many up-and-coming speakers. So in today's post, I'll share my thoughts on what works and what doesn't with regard to finding someone who wants to listen to what you have to say.
The first thing to keep in mind is that you have to have something to say. I'm an experienced subject matter expert first, and a speaker second. Speaking is something that I enjoy…it gives me a break from my other business activities and gives me the opportunity to share my passion with people that can benefit from my experience.
Take time to build your subject matter expertise and then build a great presentation around said subject matter. Work tirelessly on refining your presentation and then customize your presentation for each audience.
I NEVER give a canned presentation. I take the time to understand my audience, how they can best benefit from my experiences and then I tailor the presentation accordingly. In fact, at most presentations, I spend a few minutes upfront asking the audience what they hope to take away from my presentation and I make sure and deliver…Quality, customized, and personalized presentations will cause you to be invited back.
I've never used a speaker's agent and while I'm sure that there are quality agents out there who produce results, I truly don't believe they are necessary to be a success in public speaking. I do belong to a few different speakers bureaus and find that they will produce a few engagements here and there, but I certainly don't depend upon them to fill my speaking calendar. So how did I build my speaking career? The old fashioned way…I worked hard in the early years…Following are my tips for speakers looking to increase their profile and receive more invitations to speak:
1. Service Organizations: In the early years I used service clubs and organizations (Rotary, Kiwanas, Lions, Chamber of Commerce events, etc.) to perfect my presentations and gain local exposure. They are always looking for speakers and you can stay as busy as you want here. While they don't pay a fee to speak, I rarely spoke at a service club that didn't either lead to a consulting assignment or another speaking engagement. This is low lying fruit and I strongly suggest that you take advantage of this venue when starting out.
2. Trade Associations: Most industry groups and trade associations need participants for topical panels and roundtable discussions at local, regional, national, and international events and conferences. This is an easy way to establish credibility among your peers which over time can lead to paid keynote presentations. A plus for speaking in this venue is that these events are well covered by industry media and you can normally pick up a few quotes, or perhaps even an interview as a result of your speaking engagement.
3. Get published…Whether you write articles, white papers, books, or blog posts you need to get your name associated with your area of subject matter expertise. Nothing says "expert" like being published. I have written well over 200 articles, author our corporate blog, and have written or contributed to dozens of white papers. While writing takes time I can tell you that nothing has contributed to more speaking engagements than the published works that I have authored. The more media exposure you receive the more speaker requests you will receive. I started with local papers, worked my way up to trade publications, and over time found my pieces published in The Economist, The Wall Street Journal, CIO Magazine, Institutional Investor, Inc. Magazine, etc. Don't ever listen to those that tell you writing is not a good use of time…It is the most powerful way to leverage your personal brand.
4. Prepare a speaker's bio: While many speakers invest thousands of dollars in a professional bio, video clips, etc., I simply have a three-page document posted on our corporate website. I use a professional bio that has attached both a speaker's overview and references which you can view by clicking here. By keeping it simple I'm not "over-exposing" myself and by placing it online my information is available to the broadest possible demographic.
5. Fees: Unless you're just starting out or speaking on a pro-bono basis don't speak for free. Set your honorarium and test the market to determine whether or not you are priced appropriately. If you set your price too low you won't get many engagements because most organizations won't value you if you don't value yourself. On the other hand, if you price yourself too high you may eliminate a number of opportunities that might have otherwise come your way. My honorarium is currently set at $7,500 plus expenses. Given my background and qualifications, I am likely under-priced based upon what some of my peers charge, however at this price I receive a number of inquiries from which I can choose. I have also chosen to waive my honorarium when speaking to business schools and other student groups.
By establishing myself as a subject matter expert and working hard in the early years I now receive anywhere from a few to several unsolicited inquiries each month about potential speaking opportunities. If you enjoy speaking and are willing to work in your speaking career you can easily create a significant supplement to your annual income.
---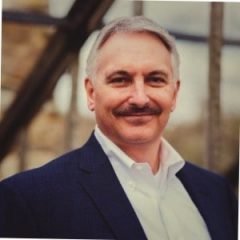 Mike Myatt is a leadership advisor to Fortune 500 CEOs and their Boards of Directors. Widely regarded as America's Top CEO Coach, he is recognized by Thinkers50 as a global authority on leadership. He is the bestselling author of Hacking Leadership (Wiley) and Leadership Matters… (OP), a Forbes leadership columnist, and is the Founder at N2Growth.
All author posts
---
Our executive search practice focuses on senior executive, board and C-Suite searches. The world's leading brands seek our counsel to build best-in-class leadership teams, to manage performance, and for succession planning.
Find Leaders
Our broad portfolio of executive coaching & leadership development services pushes companies and teams to greatness, whether through 1:1 executive coaching or enterprise-wide leadership advisory. There actually is a silver bullet in business – it's called great leadership.
Develop Leaders