In the text that follows I'm going to poke holes in a process generally accepted as productive when it rarely is. In this piece, Training Isn't Dead – But it Should Be, I'll likely take some heat over this, and while this post works off some broad generalizations, in my experience having worked with literally thousands of leaders, they are largely true. According to the American Society of Training and Development, U.S. businesses spend more than $170 Billion dollars on leadership based curriculum, with the majority of those dollars being spent on "Leadership Training."
Here's the thing – when it comes to leadership, the training industry has been broken for years. You don't train leaders you develop them – a subtle yet important distinction lost on many. Leadership training is alive and well, but it should have died long, long ago…
An Overview of The Problem
My problem with training is it presumes the need for indoctrination on systems, processes, and techniques. Moreover, training assumes that said systems, processes, and techniques are the right way to do things. When a trainer refers to something as "best practices" you can with great certitude rest assured that's not the case. Training focuses on best practices, while development focuses on next practices. Training is often a rote, one-directional, one dimensional, one size fits all, authoritarian process that imposes static, outdated information on people. The majority of training takes place within a monologue (lecture/presentation) rather than a dialog. Perhaps worst of all, training usually occurs within a vacuum driven by past experience, not by future needs.
The Solution
The solution to the leadership training problem is to scrap it in favor of development. Don't train leaders, coach them, mentor them, disciple them, and develop them, but please don't attempt to train them. Where training attempts to standardize by blending to a norm and acclimating to the status quo, development strives to call out the unique and differentiate by shattering the status quo. Training is something leaders dread and will try and avoid, whereas they will embrace and look forward to development. Development is nuanced, contextual, collaborative, fluid, and above all else, actionable.
The following 15 items point out some of the main differences between training and development:
Training focuses on the present – Development focuses on the future.
Training focuses on technique – Development focuses on talent.
Training adheres to standards – Development focuses on maximizing potential.
Training focuses on maintenance – Development focuses on growth.
Training focuses on the role – Development focuses on the person.
Training indoctrinates – Development educates.
Training maintains status quo – Development catalyzes innovation.
Training stifles culture – Development enriches culture.
Training encourages compliance – Development emphasizes performance.
Training focuses on efficiency – Development focuses on effectiveness.
Training focuses on problems  – Development focuses on solutions.
Training focuses on reporting lines – Development expands influence.
Training is mechanical – Development is intellectual.
Training focuses on the knowns – Development explores the unknowns.
Training is finite – Development is infinite.
When it comes to current and future leaders, training will place them in a box, while development will free them from the box. If what you desire is a robotic, static thinker – train them. If you're seeking innovative, critical thinkers – develop them. I have always said it is impossible to have an enterprise that is growing and evolving if leadership is not. What say you?
---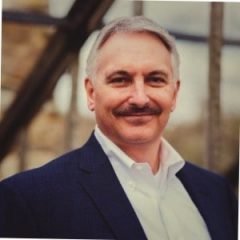 Mike Myatt is a leadership advisor to Fortune 500 CEOs and their Boards of Directors. Widely regarded as America's Top CEO Coach, he is recognized by Thinkers50 as a global authority on leadership. He is the bestselling author of Hacking Leadership (Wiley) and Leadership Matters… (OP), a Forbes leadership columnist, and is the Founder at N2Growth.
All author posts
---
Our executive search practice focuses on senior executive, board and C-Suite searches. The world's leading brands seek our counsel to build best-in-class leadership teams, to manage performance, and for succession planning.
Find Leaders
Our broad portfolio of executive coaching & leadership development services pushes companies and teams to greatness, whether through 1:1 executive coaching or enterprise-wide leadership advisory. There actually is a silver bullet in business – it's called great leadership.
Develop Leaders