I'm a big fan of author and historian David McCullough. His writing has a way of transporting me back in time like few other authors can. Recently I have been immersing myself in his account of America's second president John Adams. McCullough's portrayal of John Adams has made no small impact on me.
If your early education was anything like mine, Adams presidency was glossed over with little more than a brief mention. Perhaps this was largely because he was sandwiched between two of our more memorable presidents – Washington and Jefferson. If this generation of American children is having the same experience I did, it's a shame.
---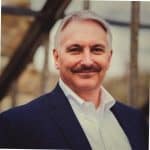 Mike Myatt is a leadership advisor to Fortune 500 CEOs and their Boards of Directors. Widely regarded as America's Top CEO Coach, he is recognized by Thinkers50 as a global authority on leadership. He is the bestselling author of Hacking Leadership (Wiley) and Leadership Matters… (OP), a Forbes leadership columnist, and is the Founder and Chairman at N2Growth.
All author posts