When was the last time you received a call from the media asking you to provide an expert opinion to be included in an upcoming article? How about the last time you were invited to speak at a trade show or conference? When was the last time you authored anything that was published (and I'm not talking about an e-mail, memo or business letter)? If the aforementioned items are not happening on a regular basis then you are perhaps missing out on one of the most powerful brand building opportunities PR.
It is true that paid advertising is seen for exactly what it is; advertising. However news, editorial content, and speaking engagements are seen a credible, noteworthy or prestigious events. The reality is that both advertising and PR are great venues to build brand equity, and while both clearly represent their own form of "spin," it is PR that will yield the biggest return on cost. If you're confused about where to begin, the following three items will help to jumpstart your PR program:
1. Become an Author:  In the world of research and education there is an old quote that states: "Publish or Perish." Being a published author immediately positions you as a subject matter expert and gives you a point of competitive separation over others. Whether you publish blog posts, white papers, magazine or newspaper articles, author an e-mail newsletter, or write a book the returns will be significant.
2. Grow into a Thought Leader: Every industry, sector, vertical and micro-vertical has thought leaders. These are the media darlings that always seem to get the interview, get quoted, appear on the news, etc. Develop domain expertise and be willing to take a position on things. If you embrace the media they will embrace you Get media trained so you know what a reporter, publisher or editor, talk show host, etc. is looking for. Then simply make yourself available to the media and give them what they want.
3. Become a Speaker: Use your subject matter expertise, published work, position within the industry, or prominence within your company to get on the speaking circuit. Speaking engagements lead to more speaking engagements. I have spoken hundreds of times over the course of my career, and I've yet to have a speaking engagement that didn't yield a new client, and interview, or another speaking engagement.
Good PR can have a significant, viral leveraging effect in that success in any one of the aforementioned three areas will likely result in success in the other two.  The key to launching and maintaining a successful PR initiative is being dedicated to the effort. You must allocate time and resources to furthering your brand through PR. Block time for writing and make speaking and dealing with media inquiries a priority.
Image credit: TMO America
---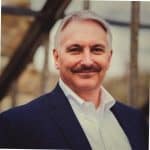 Mike Myatt is a leadership advisor to Fortune 500 CEOs and their Boards of Directors. Widely regarded as America's Top CEO Coach, he is recognized by Thinkers50 as a global authority on leadership. He is the bestselling author of Hacking Leadership (Wiley) and Leadership Matters… (OP), a Forbes leadership columnist, and is the Founder and Chairman at N2Growth.
All author posts