Executive leaders are masters of their craft. These world-class subject matter experts include members of advising boards, CEOs, and senior executives who are pioneers in their industries and make waves in their spaces. But even those sitting at the top need to identify ways to optimize themselves, bettering their work and diving deeper into their highly specialized skills.
For that, executives can partner with an experienced leadership team coach.
Think about it: when an executive leader is already the best of the best, how are they expected to get even better on their own accord? Performance coaching allows leaders to dive into their skills and work and find precise and nuanced ways to improve.
This sort of coaching benefits not only the executives themselves but also their organizations as a whole.
In today's high-stress business environment, performance is everything for executives and their organizations. Executive and employee development is crucial for corporate success and guidance, but paradoxically, support is often missing. One Stanford study demonstrated that while about 75% of CEOs say they don't receive any leadership advice, almost 100% of CEOs want this advice and welcome coaching. Much like the coach of a sports team, a leadership team coach will challenge executives to pursue their full potential.
What is leadership performance coaching?
Leadership performance coaching is very distinct from other types of professional coaching, such as business or life coaching, but it's arguably more critical. The principle behind team coaching involves senior executives that can truly become better at their jobs by bettering themselves. During the coaching process, a leadership coach holds up a mirror to senior executives, so they can identify some of the things that are blind spots to them as a leader. This is done through different forms of assessments and coaching conversations.
Executive leaders are already subject matter experts in their field, and leadership team coaching recognizes this expertise. Instead of attempting to teach these experts further, performance coaching has evolved as a complete approach to optimizing oneself, moving away from a simple achievement-focused tool to a sophisticated human-centric and psychologically backed experience. Executive coaches assess and coach the entirety of the person with a fresh perspective – not just roles and titles visible externally on the surface.
To execute organizational strategy, the performance of the leadership team is crucial. That's why here at N2Growth, the core of our leadership performance coaching approach aims inward to understand one's "Leadership DNA," using cutting-edge assessments and insights validated by academic research. In every engagement, we ask reflective questions that probe deep beneath the surface to explore how one fits and balances work and sees themselves in the world.
Reflection is a catalyst for self-awareness and clarity. With leadership performance coaching, you'll cognitively understand, recognize and break negative patterns and beliefs that have held you back. You'll learn how to get out of your way, unlock potential, and start making significant transformative shifts. Our team is committed to communicating openly and shaping your Leadership DNA to new behaviors capable of accomplishing overarching organizational objectives with every executive coaching engagement.
What does a good leadership coach do?
An excellent executive coach will not preach to a coachee or attempt to teach those who are already subject matter experts professional methodologies (while they likely already know). Instead, they'll partner with the coachee as a trusted advisor and build a strong coaching relationship. A great coach will also be an excellent listener, and they're there to hold the coachee accountable through leadership development and growing professional skills.
It's important to note that a good coach is not a professional mentor, and the distinction is that a mentor is someone in that leader's field who tells them how to perform their job. Instead, a leadership team coach helps unlock things that the leader might be blind to, and the coach is there to encourage them, critically think along with them, and ensure they're thinking in ways that are with different perspectives that they have during the coaching process.
Here at N2Growth, our performance executive coaching model teaches leaders new skills to erode self-imposed limits and create healthy new habits, opening up the path to achieving the outcomes you genuinely want to see. Our partnership is a win-win approach in which all partners plan and work through the discovery and development process together with you. Our cadre of coaches (who have all been in high-level senior leadership positions themselves) uses the latest methods and feedback data to develop the executive coachee's current and future leadership capacity. As a certified executive coach, they're not only certified in coaching techniques but are also certified in all of the assessments that we give.
Understanding the organizational impact of leadership team coaching
People are an organization's most valuable asset and resource. Organizations must invest in their people through professional development with a leadership team coach. Think about it like this: Would you want a doctor to treat you if they graduated in 1985 from medical school but never did any professional development or personal growth until today? Or would you hope they engaged in professional development activities during their career? That same mindset applies to leaders and coaching services.
Today's business landscape is incredibly competitive, and executive teams face daunting leadership challenges (such as volatile economic conditions and threats of an economic slowdown). Because of this, leadership teams need to have the specific capabilities, individual qualities, and talents needed to manage team effectiveness and be agile in order to execute powerful organizational strategies. A leadership team coach works as a trusted advisor, and the relationship between coach, stakeholder, and coachee brings together coaction to drive performance to the next level to ensure long-term success.
What to look for in a Team Coach?
To execute organizational strategy, the performance of the leadership team is crucial. With that in mind, here are some things to look for in leadership coaching.
Tailored based on individual assessments
A leadership team coach should never take a "one size fits all" approach to coaching. Instead, coaching should be tailored based on the individual needs and experience of the leadership team member or coaching clients.
Designed to spur sustainable change
A leadership development coach shouldn't be looking for a quick fix and instead should be focused on facilitating lasting, sustainable change. This is done by incorporating fresh perspectives, and positive psychology, honing emotional intelligence and providing space for enhanced self-awareness.
Optimized for virtual engagements
In today's digital world, a leadership coach should be fully optimized for virtual engagements. This means they have the tools, resources, practices, and coaching skills to deliver a full coaching experience remotely.
Aims for timely engagements
The best leadership development team coaches aren't looking to continue these one-on-one coaching engagements perpetually or for as long as possible. Instead, an excellent leadership team coach seeks to stop coaching services as soon as possible because these top-level senior leaders and senior managers already have excellent leadership foundations. The purpose of coaching is to make impactful adjustments and to move out of the way to allow the leader to thrive.
Why you should consider partnering with N2Growth
Organizations and leaders today face immense challenges. Among them is a leader quality gap (with only 28% of HR personnel believing they have high-quality leadership), leaders face burnout, and a lack of leadership development trickles down in organizations. The answer to these challenges is partnering with a comprehensive and experienced executive coach to help drive leadership development and performance to the next level.
That's where we come in. Here at N2Growth, our team of professionals offer more than just executive coaching; they are your trusted advisors. With our leadership development services and our own coaching skills, we dig deep into understanding the current leadership capabilities, qualities, and how internal employees are prepared for leadership positions and the leadership DNA of the executive team.
Our Executive Coaching solution brings experience, range, and flexibility to every engagement. We deliver value to those who seek performance coaching at the next level and have a roster of highly experienced executive and CEO coaches.
Talk to one of our leadership performance experts today to see how N2Growth can support your organization.
---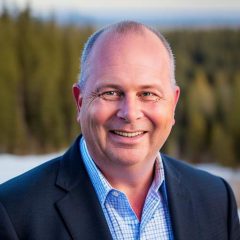 Jim Hotaling serves as Head of Leadership Development and Assessments at N2Growth. He has a track record of being highly successful in environments demanding crisis management and problem-solving skills, organizational development, team building, and uncompromising integrity has made this position a true joy. Prior to assuming this role, Jim served as the Chief of Staff to the office of the Chairman at N2Growth where he received world-class mentorship from some of the brightest minds in the field of leadership. Before joining N2Growth, Jim had the honor of serving as the eleventh Command Chief Master Sergeant of the Air National Guard.
All author posts
---
Our executive search practice focuses on senior executive, board and C-Suite searches. The world's leading brands seek our counsel to build best-in-class leadership teams, to manage performance, and for succession planning.
Find Leaders
Our broad portfolio of executive coaching & leadership development services pushes companies and teams to greatness, whether through 1:1 executive coaching or enterprise-wide leadership advisory. There actually is a silver bullet in business – it's called great leadership.
Develop Leaders