By Mike Myatt, Chief Strategy Officer, N2growth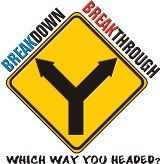 I read a perceptive post today entitled: "Blogging Hits a Crossroads" by Jason Lee Miller. The premise of his piece is that the landscape of the Blogosphere is changing radically, and that as such many "A-Listers" have either quit, or are contemplating giving-up their blogging endeavors. Miller's post is quick to point out that blogging is competitive, requires a great investment of time, subjects the blogger to the ire of those who have dissenting opinions, and that it is becoming increasingly difficult to make money blogging. I concur with all of the aforementioned assertions, but must admit that I am far from quitting…In today's post I'll add a few thoughts to those shared by Mr. Miller.
What makes the Blogosphere interesting is also precisely what makes it so annoying at times…the low barrier to entry. The simple fact is that anyone can blog, which explains why many estimates place the number of blogs on the Internet at well over 150 million. The noise in this space is simply deafening…As Miller so aptly states in his post, "The good stuff lasts, the chaff separates from the wheat, the cream rises to the top, all that." The dropping-off of a few "A-Listers" is of little consequence to me, or frankly to anyone else. The litmus test for blogging is, and always will be, does your blog add value, does it make a difference, and do people benefit from the opinions espoused?
Bloggers will continue to come and go…while some will be missed, many will not. Nevertheless the bottom line is this…blogs are not a tool for those looking to get rich quickly (that train left the station a long time ago), nor will they take an author of the inane and measurably change their world for the better. What blogs do offer is a viable and robust platform to be leveraged by those that have a message worthy of communicating. Blogs can clearly be accretive, and will continue to add brand equity to those companies and individuals who grasp the value of social media.
For those of you who are interested in more thoughts on this topic I would suggest reading two previous posts: To Blog or Not to Blog, and Why N2growth Blogs.