CEOs that make great decisions are rare these days. Humble, authentic leaders who really understand their craft are equally scarce. Chief Executives who actively engage in social media also find themselves in the minority among their peers. Michael Hyatt (@MichaelHyatt – www.michaelhyatt.com) is that rare commodity. As Chairman and CEO of Thomas Nelson Publishers, the largest Christian publishing company in the world, and the seventh-largest trade book publishing company in the U.S., Michael's track record of leadership has stood the test of time. After reading the following interview you'll know why…
Mike Myatt: What is your first recollection of really knowing that you were called to be a leader?
Michael Hyatt: When I was a junior in high school, I noticed that I always went first. I didn't wait on others if I thought something needed to be done. I took initiative. When I did this, I noticed that others would jump in and follow me.
Mike Myatt: Has your leadership style changed over the years, and if so, how?
Michael Hyatt: Very much so. I had a lot of success early in my career. I became arrogant and began to think of myself as the guy who had all the answers. Fortunately, I experienced some stunning failures soon after my string of successes. They humbled me. I refer to this as receiving "the gift of ears." I learned to listen more and talk less.
Mike Myatt: What was the single biggest "ah-ha" moment you've had as a leader?
Michael Hyatt: When I realized that my thinking had a direct impact on my actions which had a direct impact on my outcomes. It all starts in my head.
Mike Myatt: How has social media impacted you as a CEO?
Michael Hyatt: It has given me more direct access to my employees, my customers, and the media. It has raised the visibility of our company and given me the opportunity to shape how people perceive us. It has provided me with a personal platform and a way to teach and learn.
Mike Myatt: How has your faith impacted your leadership style?
Michael Hyatt: I hope it informs everything I do. Jesus is the ultimate leader. I have learned so much about leadership from reading the Gospels. I intentionally try to emulate Him. Kind of "HWJL"—How would Jesus lead?
Mike Myatt: Who had the most significant influence on shaping you as a leader?
Michael Hyatt: Two previous bosses, one positive and one negative. (Don't ask for names!) Additionally, two executive coaches, who have helped provide objective feedback and input.
Mike Myatt: What has been the most difficult decision you've had to make as a leader?
Michael Hyatt: Putting my job on the line over a principle I was unwilling to violate. This has happened several times in my career. The stakes have always been enormous, and I was so frightened each time that I was physically shaking and sick to my stomach. But I had to make a stand. Thankfully, in retrospect, those decisions were critical. I don't regret a single one.
Mike Myatt: What's been most rewarding to you as a leader?
Michael Hyatt: I think giving people hope that you can lead effectively without compromising your character. Young leaders today are desperate for role models. They can quickly become cynical if they don't have positive examples. This has motivated me to live my life intentionally in every sphere. (I should also point out that I often fail. But even there, being willing to admit it is a type of modeling.)
Mike Myatt: What do you see as the primary role of a leader?
Michael Hyatt: To model the five aspects of leadership: insight, initiative, influence, impact, and integrity.
Mike Myatt: What do you see as the single biggest stumbling block for leaders?
Michael Hyatt: The idea that they have to have all the answers. The more humble and transparent a leader is, the more effective he or she will be.
Mike Myatt: What do you see as your greatest strength as a leader?
Michael Hyatt: My commitment to modeling the behavior I expect in others.
Mike Myatt: What do you see as your greatest weakness as a leader?
Michael Hyatt: I am too trusting. Trust is good. It builds rapport and connects people to you. However, if it is granted too early, without sufficient experience, it can be disastrous. I have made this mistake many times—and keep making it. Apparently, in this area I am a slow learner. Over the years, I have learned to surround myself with people who are less trusting and can look out for me.
Mike Myatt: Is it more difficult to be a leader today, why or why not?
Michael Hyatt: Yes, I think it is way more difficult. For starters, we are in the middle of a giant shift between generations who think very differently. As a result, they have to be led differently. Leaders have to be flexible in order to succeed. In addition, the economy makes it very difficult to succeed in business. We are having to re-think how we do business and adjust our value propositions.
Mike Myatt: What's the best and worst example of leadership you've observed in recent times?
Michael Hyatt: The best example is a former boss who kept his word, even when it cost him personally. He demonstrated tremendous integrity that impacted me deeply. The worst example—and I have actually witnessed several of these—is of leaders who can't let go. They appoint successors then turn on them.
Mike Myatt: What should leaders today be focused on with regard to the future?
Michael Hyatt: I think it is more difficult than ever to have clarity about the future—in any field. Between the economy and technology, everything is changing. As a result, I think it is more important to build a culture that is flexible and nimble, so you can respond to changes quickly. This is more critical than trying to figure out where everything is going.
Mike Myatt: If you could give our readers one piece of advice on leadership, what would that be?
Michael Hyatt: You are not as good as you think when things are going well; you are not as bad as you feel when things are going poorly. Retain your perspective and surround yourself with people who will love you and will tell you the truth.
Mike Myatt: Do you have anything new in the works that you'd like our readers to know about?
Michael Hyatt: I am working on a couple of books, one on leadership and one on productivity, but they are still a ways off.
Mike Myatt: How important is "legacy," and how do you hope to be remembered?
Michael Hyatt: I have given a lot of thought to this, particularly in the Life Planning process that I advocate. I want to be remembered as a man who loved God, gave himself to others, and was faithful to the very end.
If you're a fan of Michaels or if you just want to share a thought with him, please let him know by leaving a comment below.
---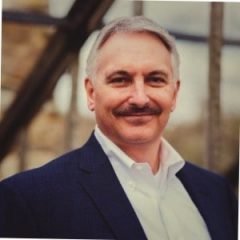 Mike Myatt is a leadership advisor to Fortune 500 CEOs and their Boards of Directors. Widely regarded as America's Top CEO Coach, he is recognized by Thinkers50 as a global authority on leadership. He is the bestselling author of Hacking Leadership (Wiley) and Leadership Matters… (OP), a Forbes leadership columnist, and is the Founder at N2Growth.
All author posts
---
Our executive search practice focuses on senior executive, board and C-Suite searches. The world's leading brands seek our counsel to build best-in-class leadership teams, to manage performance, and for succession planning.
Find Leaders
Our broad portfolio of executive coaching & leadership development services pushes companies and teams to greatness, whether through 1:1 executive coaching or enterprise-wide leadership advisory. There actually is a silver bullet in business – it's called great leadership.
Develop Leaders