While every entrepreneur has their own motivation for going into business, based on my experience the following statements reflect a valid representative sampling of the most common reasons; to create more income; to create a better life for their family; to work their own hours; to be their own boss; to have economic freedom, and; to live the American Dream.
The reasons noted above are certainly good reasons, and, perhaps in an idealistic fashion, the right reasons to go into business. However, while keeping these enthusiastic ideals in mind it is perhaps even more beneficial to examine the other side of what happens to many who embark upon the path of entrepreneurship.
Have you ever known someone who's gone into business only to do nothing more than just buy a job? Let me explain what I mean Have you ever watched an individual invest their life savings in a business, put everything they own at risk, work 70 hour weeks, take on the responsibility of overhead and employees, and when all is said and done earn less than they would have working 9 to 5 for someone else? These people have in reality bought a job No; actually, they've bought a really bad job! This all too common but avoidable scenario exists because the entrepreneur has gaps in skill sets or competencies that keeps him/her from generating a net profit while maintaining a sane lifestyle.
Having advised many executives spanning companies of different sizes across a variety of sectors and verticals, I am convinced that the path to entrepreneurial nirvana is to learn how to maintain balance while consistently generating net profit.
I don't care what your gross sales are It doesn't matter to me that your product has the most competitive price I'm not interested in how many times you turn your inventory or that you're expanding your operations or adding headcount. None of these things matter if your company is not profitable, or if your company is profitable but you have no life.
So how do you learn to maintain balance while achieving your goals? To begin with, reflect upon the reason you went into business and do a gut check Are you staying focused on your mission remembering that the main thing is to keep the main thing the main thing? Or have you allowed yourself to get caught-up in majoring in the minors that are dilutive and serving as barriers to achieving your goals? Business is not much different than sports in the sense that every now and then you need to get back to fundamentals and just focus on blocking and tackling. The first step to getting on track is to work towards a yes answer for each of the following questions:
Are you operating based upon a vision, mission, and strategy which determined your objectives and tactical approach to operating your business?
Are there strong financial controls in place that provide you with the financial information you need to make good decisions based upon solid underlying business logic?
Did you properly engineer your capital structure so that the business is properly capitalized with the right blend of senior debt, subordinated debt, and equity?
Is your go-to-market strategy well defined such that you are using a combination of distribution strategies designed to extend your reach and penetration at the lowest cost of sales?
Have you done your homework? Do you actively use market research and business intelligence to ensure that you're making the right decisions for the right reasons at the right times?
Do you understand your customer's needs and wants and build your company around fulfilling said needs and wants?
Do you focus on the right metrics or just the easiest ones to measure when evaluating your results?
Have you hired tier-one talent, deployed them properly, mentored them successfully, and delegated to a maximum level of efficiency?
Have you surrounded yourself with tier-one professional advisors who can help you navigate the complexities of today's competitive marketplace?
Do you have regular strategic planning sessions with your executive team?
Do you treat your brand as your most valuable corporate asset and proactively seek to increase brand equity?
If you can't answer yes to a majority of the questions above I will virtually guarantee that you are working harder than needed while not achieving the results you're capable of.
---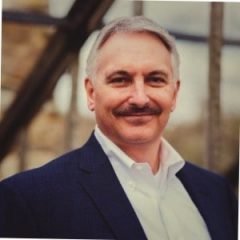 Mike Myatt is a leadership advisor to Fortune 500 CEOs and their Boards of Directors. Widely regarded as America's Top CEO Coach, he is recognized by Thinkers50 as a global authority on leadership. He is the bestselling author of Hacking Leadership (Wiley) and Leadership Matters… (OP), a Forbes leadership columnist, and is the Founder at N2Growth.
All author posts
---
Our executive search practice focuses on senior executive, board and C-Suite searches. The world's leading brands seek our counsel to build best-in-class leadership teams, to manage performance, and for succession planning.
Find Leaders
Our broad portfolio of executive coaching & leadership development services pushes companies and teams to greatness, whether through 1:1 executive coaching or enterprise-wide leadership advisory. There actually is a silver bullet in business – it's called great leadership.
Develop Leaders