About six years ago when I started my post-doc program at Harvard Business School and contacted several top executive search firms, the majority of them told me that social media does not affect their work at all. I was surprised and a little bit disappointed, because my goal was to study how online networking platforms influence talent search activities.
However, the rules of the game have changed since then.
During the recent six years, I surveyed more than 1,000 leaders from Fortune 500 companies and I analyzed more than 10,000 profiles on LinkedIn in order to observe some patterns in leaders' online activities and patterns in talent acquisition. I have interviewed more than 100 recruiters. Below, I summarized a few conclusions related to my observations and analyses.
Soft skills vs technological competence
Although living in the digital age makes us dependent on technology, this type of technological competence is not what recruiters should look for. There are at least two aspects that relate to technological competence.
First, many candidates with an exceptional sense of purpose—who value-creating skills and emotional intelligence—do not present their soft potential online. Sometimes, lack of technical skills keeps them from designing a powerful LinkedIn profile, and very often, this a matter of the number of time commitments that prevent them from online activities. As a result, these candidates are excluded from the candidate pool based on their LinkedIn profile (or lack thereof).
Second, corporations still pay attention to technical competence. They are important, but the real value is in soft skills such as a sense of purpose or emotional intelligence. (For further reading on this topic, see Mike Myatt's article)
Global talent search
Many corporations face challenges in responding to the expansion of the global market. These challenges involve talent acquisition strategies. In the past, companies focused on local candidates for executive positions, but now the target is increasingly globalized, as it extends outside of the country.
This global talent search brings a lot of opportunities such as innovative thinking, creative problem solving or cost optimizing, but it is also associated with a number of risks. So to minimize the risk, smart selection procedures and analysis of the company should be undertaken.
In order to find the right fit, an understanding of the business and organization is needed. It is not only about an experienced match, but also about the culture fit. (Please see Katie Bouton's article for further reading about recruiting for culture fit.)
Candidate experience
Because it seems like the digital age brings a larger candidate pool, many organizations do not pay special attention to candidate experience. However, a good applicant experience can facilitate the talent acquisition process in the long term. The digital era enables users to exchange opinions—not only about their current employers but also about their interactions with potential employers. These interactions influence an organization's future ability to attract talent. Communication with the candidate is a crucial factor that creates a positive or negative candidate experience. Beyond transparency and being in touch with the candidate, it is about an honest discussion between recruiter and candidate concerning the position and organizational fit in a specific moment of the candidate's career.
Opportunity to follow candidates' career paths
Likewise, the digital age enables recruiters to study the careers of candidates they identified as talents. The right match is not only about whether an employer's expectations are in line with candidate experience but about timing. Of course, issues that may influence employee turnovers such as high workload, internal conflicts, or unmatched skills are not visible through social media. However, there are several observable factors influencing candidate thoughts about job change such as length of employment, previous and current promotions, competition, and job changes of peers from the same industry or university. After analysis of an industry and several careers, it is not so difficult to track career patterns. In a digital age, the recruiter's effectiveness will increasingly depend on his or her ability to analyze careers and find the right time to approach the candidate.
---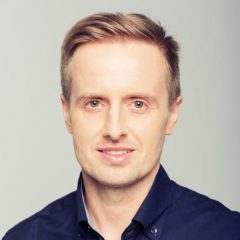 Pawel Korzynski is a Partner and Country President at N2Growth. Headquartered in Warsaw, he is responsible for the delivery of N2Growth's consulting services in Poland. He began his career as a consultant in a temporary work agency. Before joining N2Growth, Pawel spent twelve years in the recruitment industry. He holds a PhD from Warsaw School of Economics in Poland.
All author posts
---
Our executive search practice focuses on senior executive, board and C-Suite searches. The world's leading brands seek our counsel to build best-in-class leadership teams, to manage performance, and for succession planning.
Find Leaders
Our broad portfolio of executive coaching & leadership development services pushes companies and teams to greatness, whether through 1:1 executive coaching or enterprise-wide leadership advisory. There actually is a silver bullet in business – it's called great leadership.
Develop Leaders